Lineup announced for 9 Songwriter Series at Cellar Stage™ Timonium
Tickets $20.00 ~ Showtime 8:00 pm
Buy in advance! Remaining tickets will be available at the door.
ALL TICKET SALES FINAL, NO REFUNDS OR EXCHANGES
View Video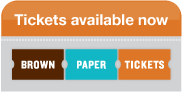 Founded in Washington DC in 2008 by singer/songwriter Justin Trawick, "The 9 Songwriter Series" is a touring collective and live show featuring nine acts performing together for one evening of songs and collaboration. In an industry where artists are often working independently, "The 9" brings performers together, often whom have never met, to combine their talents and perform to large crowds around the country. Each installment features an ensemble of nine acts performing in a unique and captivating format, telling stories, and sitting in on each other's songs with little to no rehearsal for a community experience that can't be duplicated or emulated. To date, over 500 different artists have participated in "The 9" at shows in DC, Baltimore, Annapolis, Philadelphia, New York, Fairfield, Boston, Richmond, Charlottesville, Charlotte, New Orleans, Atlanta, Los Angeles and San Francisco.
Artists appearing:
Justin Trawick
The Dead Pens
Marcus Munroe
Kentucky Avenue
John Bolten from Geraldine
Rachel Ann Morgan
Ernie Fowler
Ryan Forrester
Sunny Cowell
Buy tickets for The 9 Songwriter Series at Cellar Stage™ Timonium
Posted on December 27, 2019, in Cellar Stage Timonium and tagged Ernie Fowler, John Bolten, Justin Trawick, Kentucky Avenue, Marcus Munroe, Rachel Ann Morgan, Ryan Forrester, Sunny Cowell, The 9 Songwriter Series, The Dead Pens. Bookmark the permalink. Comments Off on Lineup announced for 9 Songwriter Series at Cellar Stage™ Timonium.