Veteran Baltimore singer/songwriter Andy Belt and multi-instrumentalist Gary Backhaus will open for English singer/songwriter Jez Lowe on October 30, 2015 at the Cellar Stage in Hamilton.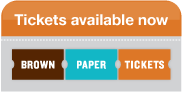 Friday, October 30th
JEZ LOWE
Opening: Andy Belt & Gary Backhaus
Tickets $21.00 ~ Showtime 8:00 pm
View Video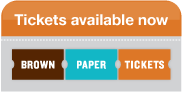 Jez Lowe has built an enviable reputation as a songwriter and performer in the world of acoustic music, and as a recognized musical ambassador for his native North East England, with almost twenty albums and countless live performances around the world over the last thirty years.
Among those who have recorded their own versions of Lowe's songs are Fairport Convention, The Unthanks, The Dubliners, The Tannahill Weavers, Cherish The Ladies, Gordon Bok, Tom McConville, The McCalmans, The Black Brothers, Liam Clancy, Bob Fox and literally hundreds of others. Songs like BACK IN DURHAM GAOL, THE BERGEN, GREEK LIGHTNING and THESE COAL TOWN DAYS have generated scores of cover versions around the globe, and are now classics of their kind.
He has performed at some of the most prestigious venues in the world, both solo and with the Bad Pennies, including the main stages at Edmonton Festival (Canada), Tønder Festival (Denmark), The Kennedy Center and the Smithsonian (US), Port Fairy and Byron Bay Festivals (Australia) and at concerts and festivals in New Zealand, Hong Kong, Ireland, Holland, Germany and Spain.
In 2008, Jez was nominated as "Folksinger of the Year" in the BBC Folk awards, following the success of his album JACK COMMON'S ANTHEM the previous year. After a retrospective live collection, entitled NORTHERN ECHOES (winner of the Indie-Acoustic Award for "Best Lyrics" in 2009), 2010's follow-up CD, entitled WOTCHEOR! surpassed that success, and has become Jez's most popular album yet, spawning a series of special stage-shows and UK tours based on the themes of the album, to great acclaim. Last year also saw the release of a compilation of "18 essential Jez Lowe songs" entitled HEADS UP, containing some of his best-known compositions, such as THE BERGEN, BACK IN DURHAM GAOL, THESE COAL TOWN DAYS, GREEK LIGHTNING, and LONDON DANNY, plus bonus collaborative tracks with James Keelaghan and Vin Garbutt.
Andy Belt is a veteran Baltimore singer/songwriter who has been recording and performing for the past 28 years. Teaming with veteran multi-instrumentalist, Gary Backhaus, he returned to his acoustic roots with the formation of Andy Belt & Friends with their Summer 2011 release "Playin in the Band." In 2012 the band released its acclaimed second CD, "Hold the Line," which channeled their unique brand of urban-billy new grass with a dash of Alt/Country Americana. The band's third CD, "Hungry For Bread," recorded at Bunker Studios and mastered by Bluegrass mastering legend, Bill Wolf, was released in the Summer of 2014. Andy Belt and Gary Backhaus have recently released a new CD featuring pre-bluegrass American String Band music. This CD, entitled "Before the Grass was Blue" goes to the root of the olde-tyme genre and provides the vessel for a musical trip through time.
Buy tickets for Jez Lowe at The Cellar Stage