Baltimore/Washington area's finest Irish traditional musicians will be at Cellar Stage Baltimore on Friday, February 12, 2016.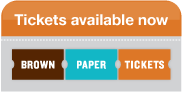 Friday, February 12th
Baltimore Irish Trad Fest Fundraiser Concert and Celebration
Tickets $21.00 ~ Showtime 8:00 pm
View Video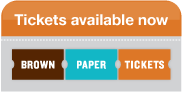 Join us for an entertaining evening of some of the Baltimore/Washington area's finest Irish traditional music! Featuring greats such as Billy McComiskey (button accordion), Donna Long (piano), Jim Eagan (fiddle), Laura Byrne (flute), and MANY MORE! There will be dancers, music, a silent auction and other events to be announced.
All proceeds will benefit the 5th annual Baltimore Irish Trad Fest to be held April 22-24. Bringing in some of the world's most talented Irish traditional musicians and dancers from around North America and Ireland, the Baltimore Irish Trad Fest is an annual weekend of educational music and dance workshops, sessions and a concert held at various venues around the city of Baltimore. Class offerings include guitar, fiddle, flute, tin whistle, button accordion, piano, songs, banjo, bodhran and more! Visit www.baltimoreirisharts.com for details on the festival.
Buy tickets for Baltimore Irish Trad Fest Fundraiser Concert and Celebration at Cellar Stage Baltimore
[youtube=https://www.youtube.com/watch?v=PleYy9lr5wo&rel=0] [youtube=https://www.youtube.com/watch?v=Ywwxu7VvdrU&rel=0] [youtube=https://www.youtube.com/watch?v=JMETsR2kNyA&list=PLPh_lq1aTVeWXZm-QIWmx8eg0_5H2pCuQ&index=8&rel=0]