Shows: Cellar Stage Timonium
Uptown Concerts Money Back Guarantee
We encourage you to take a chance on an artist you don't know. If the music is really not to your liking and you wish to leave you can get a full refund of the ticket price any time before the headline act has played for 30 minutes.
Friday, March 2nd
CHERISH THE LADIES
Tickets $25.00 ~ Showtime 8:00 pm
ALL TICKET SALES FINAL, NO REFUNDS OR EXCHANGES
View Videos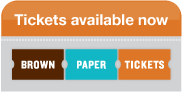 "It is simply impossible to imagine an audience that wouldn't enjoy what they do," says the Boston Globe speaking of Cherish the Ladies, the long-running, Grammy-nominated, Irish-American super group that formed in New York City in 1985 to celebrate the rise of women in what had been a male-dominated Irish music scene and has since toured the world, played the White House and the Olympics, recorded 16 outstanding albums including a live recording, "An Irish Homecoming," which was simultaneously videotaped for an for an Public Television Special that is airing across America and recently won an Emmy.
Under the leadership of All-Ireland flute and whistle champion Joanie Madden, named by The Irish Voice Newspaper as one of the Top 25 most influential Irish Americans of the past quarter century, these ladies create an evening that includes a spectacular blend of virtuoso instrumental talents, beautiful vocals, captivating arrangements, and stunning step dancing. Their continued success as one of the top Celtic groups in the world is due to the ensembles ability to take the best of Irish traditional music and dance and put it forth in an immensely entertaining show.
The New York Times calls their music "passionate, tender, and rambunctious," and the Washington Post praises their "astonishing array of virtuosity." They've won recognition as the BBC's Best Musical Group of the Year and named Top North American Celtic Group the Irish Music Awards and not to mention having a street named after them in the Bronx! They've collaborated with such musicians as The Boston Pops, The Clancy Brothers, the Chieftains, Vince Gill, Nanci Griffith, Pete Seeger, Don Henley, Arlo Guthrie and Maura O'Connell as well as being the featured soloist with over 250 nights of symphony orchestras.
Buy tickets for Cherish the Ladies at Cellar Stage™ Timonium
Friday, April 13th
ELLIS PAUL
Opening: Kipyn Martin
Tickets $20.00 ~ Showtime 8:00 pm
ALL TICKET SALES FINAL, NO REFUNDS OR EXCHANGES
View Videos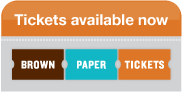 "Despite his success and sense of history, Mr. Paul remains an Artist with his eye on the future and an interest in discovering the transformative potential of his music." ~ New York Times.
Ellis Paul's songwriting credentials are unassailable. They are as genuine as the 14 Boston Music Awards he has earned, as indelible as the tattoo of Woody Guthrie that adorns his arm, and as authentic as the musical roots he draws upon with every note he plays. Since emerging from the Boston music scene, Ellis Paul's music has been consistently recognized and celebrated worldwide. His 16 releases and loyal, enthusiastic audiences reinforce this acclaim and have since cemented his place as one of America's most talented songwriters. With 16 CDs, a concert DVD, and a book of poems and short stories to his credit, Ellis' songs have been featured on the soundtracks to documentaries, TV shows and big Hollywood films such as The Farrelly Brother's 'Hall Pass', 'Me, Myself & Irene', and 'Shallow Hal'. Ellis is a true American troubadour, performing over 150 tour dates a year, for over 20 years all around the world. He has shared the stage with some of the top names in the music world including: Pete Seeger, John Mayer, Arlo Guthrie, Richie Havens, Dar Williams, Shawn Colvin, and multi-platinum band Sugarland, among others.
"Ellis has a voice that is so powerful that you know who it is the second he comes through your radio. His music and songs are a new birth in American sound that makes me want to go see concerts again." ~ Kristian Bush/Sugarland.
Woody Guthrie's daughter, Nora, says of Ellis, "A singer songwriter is only as good as the times he reflects. Wise, tender, brilliant and biting, Ellis is one of our best human compasses, marking in melodies and poems where we've been and where we might go if we so choose to. Personally Ellis, I'm goin' where you're goin'!"
Kipyn Martin is an emerging Indie Folk artist whose roots sink deep into the banks of the Shenandoah River. She plays festivals, concert halls, coffeehouses, and house concerts from New England to Texas. Accolades for Kipyn include multiple Gold Awards in the Mid-Atlantic Song Contest (most recently for "God Is Love" from her 2017 album release, Dance Across the Sky), as well as the honor of Washington Area Music Association's WAMMIE Award for New Artist of the Year. 2017 finds Kipyn touring to promote Dance Across the Sky, and traveling to perform Joan & Joni: A Tribute to the Music of Joan Baez and Joni Mitchell with duo partner Allison Shapira.
Her voice is gathering a reputation, hailed by listeners as "an instrument of unrefined purity" ~ Tony S. (Leicester Bangs) and "the most pure voice I've ever heard" ~ Karin Fuller (The Charleston Gazette).
Buy tickets for Ellis Paul at Cellar Stage™ Timonium
Friday, May 18th
MUSTARD'S RETREAT
Tickets $20.00 ~ Showtime 8:00 pm
ALL TICKET SALES FINAL, NO REFUNDS OR EXCHANGES
View Video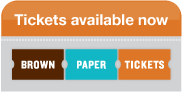 The oldest, and perhaps the most compelling, of all arts is the art of storytelling. Where we have been, where we are going how we came to be, where and why we are… the sharing of humor and wisdom. We have been telling and listening to stories since the dawn of time.
Mustard's Retreat has been delighting audiences by telling stories for 40 years — they are witty, insightful, fun, and profound, as well as accomplished songwriters and musicians (guitars, dulcimer, electric bass, mandolin, harmonica, pennywhistle). In addition to being raconteurs and storytellers, they will give you things to laugh about for days to come and remember for years. Tales of stupid frogs, wandering cadavers, haunted bridges and techo-nerds, memories of small towns and high school, first loves and last… and places we've been or maybe just dreamed of.
Everything the duo does on stage is aimed at pleasing, moving and engaging their audience. Whether singing their own gentle love songs and vivid ballads, telling tall tales or offering treasures from America's vast traditional song bag, a Mustard's Retreat show always feels like it's designed for the people who have come to see them that day. And leave it to these guys to pen a glowing ode to the coffeehouse volunteers whose enthusiasm keeps the folk embers glowing.
"I work with them several times a year and always wish it was more," said Canadian songwriter Garnet Rogers, among the most popular performers on the folk circuit. "The thing that always impresses me is the incredible openness they have with the audience. They stand up there and just radiate friendliness; the audience is included in the whole process, encouraged to sing along and talk back. I've learned a lot from them in that sense."
"They are so warm and friendly and giving on stage, completely in touch with the audience," said Tom Paxton… "there are no barriers at all, and you just love to watch that and be part of it. But the thing that strikes me about them from Jump Street — and that makes it all work so well — is that their time is so tight. Michael is such a wonderful, simple bass player; his time is just flawless. And that's why two guys can move you musically the way they do — they have a gorgeous sense of time and tempo, a real musicality to what they do."
Libby Glover was born and raised in Flint MI, and was singing before she could walk. She continued to sing in choirs and folk groups through high school and beyond. She was the bar tender at the Old Heldelberg Restaurant in Ann Arbor, MI when David did his first audition in Jan. 1975… and hired him on the spot. Soon they were singing together every night. With Michael they formed Mustard's Retreat in May 1975. They established a great reputation throughout Michigan for fine harmonies, engaging performances and memorable songs.
After working together for several years Libby headed out of MI to live in SC, FL, LA, TX, CA… generally finding a band to sing with wherever she was, as well as singing with David & Michael whenever she got back to Michigan.
Libby made the move back to Michigan several years ago, and the trio picked up where it had left off. "Libby elevates us", laughs David, "and brings a touch of class."
Buy tickets for Mustard's Retreat at Cellar Stage™ Timonium
Friday, June 8th
SUSAN WERNER
Opening: Joe Crookston
Tickets $25.00 ~ Showtime 8:00 pm
ALL TICKET SALES FINAL, NO REFUNDS OR EXCHANGES
View Video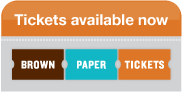 Susan Werner has done it again; the woman NPR named the "Empress of the Unexpected," has brought forth another unique concept album. Her new EP, An American in Havana, is a collection of original songs inspired by Werner's recent travels to Cuba. The recording features performances and arrangements by legendary Cuban percussionist Mayra Casales (Dizzy Gillespie, Tito Puenta, Regina Carter) along with Werner's trademark songcraft and wry, poetic lyrics.
Her previous recording, Hayseed, paid tribute to American agriculture and to her Iowa farm roots, Werner again keeping her audiences guessing and laughing simultaneously, lending her wry humor and passionate voice to subjects such as farmer's markets, agrochemicals, climate change, drought, longing for a sense of place, and the movement towards sustainable agriculture. The characters and perspectives are varied and colorful, the lyrics are sharp as thistles, the music is handmade and hoppin', and with Hayseed Werner continues her reign as one of the most bold and creative forces on the acoustic music scene today.
Listeners will recognize Werner's Americana roots, first heard on 2011's country/blues tinged Kicking the Beehive; however, the collection of originals that appear on Hayseed hits even closer to home. "Everything was mandolin and banjo and upright bass and fiddle," she says. "A sound that's as — forgive the term, but it finally applies — organic as a sound can get." Released on Sleeve Dog Records and distributed via Thirty Tigers, the album itself was commissioned by the University of Nebraska's Lied Center For The Performing Arts and the Institute for Agriculture and Natural Resources, and the entire project began with seed money from fans during a successful PledgeMusic campaign. Werner incentivized fans with unusual rewards like signed ears of corn from her folks' farm, and a percentage of the money raised was donated to three farming charities; Practical Farmers of Iowa in Ames, Midwest Organic and Sustainable Education Service (MOSES) of Spring Valley, Wisconsin, and The Land Institute in Salina, Kansas. Known for her engaging and energetic live show, Werner will be adding another homegrown aspect to her Hayseed tour schedule—making special appearances at local farmers markets throughout the nation.
After launching her career with the self-released Midwestern Saturday Night in 1993, her second recording Live at Tin Angel impressed executives at Private Music/BMG, which released her critically acclaimed major label debut Last of the Good Straight Girls in 1995. She also received critical accolades for her subsequent recordings Time Between Trains (VelVel, 1998) and New Non-Fiction (Indie, 2001). She has toured the nation with acts such as Richard Thompson, Keb' Mo', and Joan Armatrading, and was featured in a 1998 Peter, Paul, and Mary PBS special as one of the best of the next generation of folk songwriters.
Joe Crookston: Songwriter, guitarist, painter, fiddler, slide player, eco-village member and believer in all things possible. Named 2016 Folk Alliance International Artist-in-Residence and signed to Tamulevich Artist Management along with John Gorka and Peter Yarrow. His songs are being made into films.
He'll surprise you and awaken the cynics. He's plumbing for lyrical gold like a social archeologist. His songs are universal, his rhythm infectious and in concert, he is funny as hell one moment and transcendent the next.
Come to a show. Mystical, historical, and humorous roads, twisting through vivid cinematography. Short 4:00 films. Visual, artful and human. Brooklyn in July, Oklahoma towns, rattlesnake tails, turbary thieves, Galway heather, meter maids and drunk roosters. At the end of the night, you'll leave inspired. "The Long Note" is a phrase in Irish culture. "The Long Note" is that place of resonance and transcendence where the music, the voices, the instruments, and the community ALL come together and unite.
Whether he's picking his 48 Gibson, weaving through lap slide songs or looping his fiddle, he will draw you in. It happens every time. Watch a YouTube video. It's good, but it's not the same. You gotta come to a show. With unwavering courage to be himself, he is literate, poignant and funny as hell.
He lives in Ithaca NY, and tours regularly in the US, Ireland and Canada.
Buy tickets for Susan Werner at Cellar Stage™ Timonium
This slideshow requires JavaScript.
Friday, September 28th
JAMES KEELAGHAN and JEZ LOWE
Tickets $25.00 ~ Showtime 8:00 pm
ALL TICKET SALES FINAL, NO REFUNDS OR EXCHANGES
View Video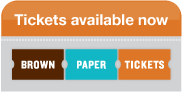 Called Canada's finest singer-songwriter by one of the most respected and lauded music journalists of the last 50 years, James Keelaghan is an artist who has proven to be a man for all seasons. As the calendar pages have turned for over a quarter of a century now, this poet laureate of the folk and roots music world has gone about his work with a combination of passion, intent and intensity, and curiosity.
Fusing his insatiable appetite for finding the next unique storyline Keelaghan also forges his pieces with brilliantly defined craftsmanship and a monogrammed artistic vision, making him one of the most distinctive and readily identifiable voices of not only the Canadian scene, but as a member of the international singer-songwriter community.
Armed with a songbook that has enlightened and enthralled, and been embraced, by audiences around the world, Keelaghan's life as an artist is one that is a perpetual journey on so many levels.
Most importantly it's a journey that has invited fans of literate and layered songwriting to be a part of his artistic expeditions, some that weave their way through marvelously etched stories of a historical nature with underlying universal themes, and others that mine the depths of the soul and the emotional trails of human relations.¨His masterful story telling, over the course of nine recordings, has been part of the bedrock of his success, earning Keelaghan his share of nominations and awards, and acclaim from Australia to Scandinavia.The necessity to write has always been a double-edged sword."
"I've always had the urge to write. Some things weren't being said in the way I wanted to say them. Then there are the different sides of what I write about. The narrative writing, the historical material, as well as the personal, where you have to take responsibility for what you are saying," says the Calgary native who has been calling Winnipeg home for the past few years.A disciplined visionary, Keelaghan's aces have long been a love of language, and history, as he earned a history degree years ago, his skills as a thespian that he acquired at an early age, that explain his ability to make an immediate connection with audiences in a live setting, and an ear for a memorable melody, and harmonies that make those melodies glisten.
"I'm good for 80 or so books a year, mostly history, non-fiction, but inspiration can come in many forms, I'm always on the lookout for a good story or idea. My sister told me the story that became Kiri's Piano. It was such an image," says Keelaghan, that visits a dark chapter in Canadian history, Japanese interment camps in the Second World War. Not only does his deep catalogue include timeless originals like Fires of Calais, Cold Missouri Waters, Jenny Bryce, Hillcrest Mine, and Kiri's Piano, Keelaghan is also a possessive interpreter of outside material. A fine example being his gripping take on Gordon Lightfoot's epic Canadian Railroad Trilogy on the Lighfoot Tribute disc Beautiful. There are a number of illustrations of his interpretive skills on his 2006 recording A Few Simple Verses. The closing tune on that spellbinding set, My Blood written with Jez Lowe, is one of many examples in Keelaghan's career, where he has invited collaboration into his creative process.
"I was at the Celtic Colors Festival in 2008 and the producers locked six of us in a house for a week, and the company included Dave Gunning, David Francey, and Rose Cousins, it was an amazing experience. We had to come up with enough material for a show at the end of it. To go along with a lifelong accumulation of influences, there have been these opportunities to work with equals, whether it be Oliver Schroer, Hugh McMillan, or Oscar Lopez. The sparks of collaboration, batting melodies back and forth, whatever, have produced some wonderful results," says the artist who ties it all together with a powerful voice, delivery, and a commanding presence where he finds a balance between examining the lighter and heavier sides of life.
For Keelaghan staying at the top of his game comes down to a very clear rule, "never stop accumulating."
"I want my audiences to know that I am open enough to try new things and push their bounds."
It was Dave Marsh, the award-winning American music critic and historian who not so long ago stated that James Keelaghan is "Canada's finest songwriter," and those few but powerful words of praise say it all about an artist who continues to set the bar at a lofty height.
---
Jez Lowe has built an enviable reputation as a songwriter and performer in the world of acoustic music, and as a recognized musical ambassador for his native North East England, with almost twenty albums and countless live performances around the world over the last thirty years.
Among those who have recorded their own versions of Lowe's songs are Fairport Convention, The Unthanks, The Dubliners, The Tannahill Weavers, Cherish The Ladies, Gordon Bok, Tom McConville, The McCalmans, The Black Brothers, Liam Clancy, Bob Fox and literally hundreds of others. Songs like BACK IN DURHAM GAOL, THE BERGEN, GREEK LIGHTNING and THESE COAL TOWN DAYS have generated scores of cover versions around the globe, and are now classics of their kind.
He has performed at some of the most prestigious venues in the world, both solo and with the Bad Pennies, including the main stages at Edmonton Festival (Canada), Tønder Festival (Denmark), The Kennedy Center and the Smithsonian (US), Port Fairy and Byron Bay Festivals (Australia) and at concerts and festivals in New Zealand, Hong Kong, Ireland, Holland, Germany and Spain.
In 2008, Jez was nominated as "Folksinger of the Year" in the BBC Folk awards, following the success of his album JACK COMMON'S ANTHEM the previous year. After a retrospective live collection, entitled NORTHERN ECHOES (winner of the Indie-Acoustic Award for "Best Lyrics" in 2009), 2010's follow-up CD, entitled WOTCHEOR! surpassed that success, and has become Jez's most popular album yet, spawning a series of special stage-shows and UK tours based on the themes of the album, to great acclaim. Last year also saw the release of a compilation of "18 essential Jez Lowe songs" entitled HEADS UP, containing some of his best-known compositions, such as THE BERGEN, BACK IN DURHAM GAOL, THESE COAL TOWN DAYS, GREEK LIGHTNING, and LONDON DANNY, plus bonus collaborative tracks with James Keelaghan and Vin Garbutt.
Buy tickets for James Keelaghan & Jez Lowe at Cellar Stage™ Timonium