Shows: Cellar Stage™ Timonium
Uptown Concerts Money Back Guarantee
We encourage you to take a chance on an artist you don't know. If the music is really not to your liking and you wish to leave you can get a full refund of the ticket price any time before the headline act has played for 30 minutes.
Friday, September 20th
Greg Greenway & Reggie Harris
Deeper Than the Skin
Tickets $20.00 ~ Showtime 8:00 pm
Buy in advance! Remaining tickets will be available at the door.
ALL TICKET SALES FINAL, NO REFUNDS OR EXCHANGES
View Videos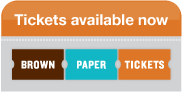 Long-time friends Greg Greenway and Reggie Harris team up for a new presentation. Deeper Than The Skin is a concert/presentation that explores their unique history as a White man from the capital of the Confederacy and a Black man whose maternal ancestor was a slave on a plantation just outside of Richmond. They have built a bridge between their lives through thirty years of friendship, shared goals, and a passion to build community. It's an electric musical presentation.
"Deeper Than The Skin is an absolutely amazing experience. Not a performance (although these are two fine performers) but an experience. If you are anywhere within reach of this, don't miss it." ~ Selma Civil Rights activist Rev. Gordon Gibson, author of Southern Witness, Knoxville, TN
"Greg Greenway is one of those artists who is so rich a talent that it is difficult to categorize him. He traverses, combines and mixes up musical genres, and manages to open a window on global events that bring us together as citizens of the world. Like other great performers before him, Greenway's message is that we can all play a part and make a difference in the course of both our private and public lives. But few musicians can do just this with such style, passion and sheer musicality." ~ Folk & Acoustic Music Exchange
Originally from Richmond, VA, Greg moved to Boston for its rich Folk Music tradition and has become one of its most unique and superlative emissaries. His "In the Name of Love," a lead in to the U2 classic, "Pride," was the #5 song on the Folk DJ list in 2013. It has become a defining piece on his journey to becoming an international artist capable of addressing sensitive topics like Race in a way that connects audiences to their humanity while entertaining them at the same time.
He has been described as "one of the strongest, and finest voices in folk music." The Boston Globe wrote, "Confessional one moment, rambunctiously disarming the next, few modern folk singers can own a coffeehouse stage as completely as Greenway." Another reviewer perhaps described it best, "A profoundly rich poet and musician. Folk Music is too narrow a description."
Musically, his guitar, piano, and ukulele reflect inspiration from all over the map–gospel, rock, blues, Jazz, and world music. But his center is in the singer/songwriter tradition that traces it roots all the way back to the social awareness of Woody Guthrie. His central appeal is that it all comes through the singular lens of Greenway's own humanity and affinity for the audience. He has legendary energy, couched in a presentation of high spirited give and take of such good humor that audiences unfailingly walk away uplifted.
From the end of 2010 to the present, Greenway has been one third of one of the most successful Folk trios in North America, Brother Sun. With Joe Jencks and Pat Wictor, Greenway has, as Brother Sun, produced three CDs, Brother Sun, Some Part of the Truth (produced by Grammy award winning producer, Ben Wisch), and Weights and Wings. Brother Sun remained on the Folk DJ charts for a year and a half, while Some Part of the Truth was the #1 CD for the entire year of 2013, and Weights and Wings did the same for 2016. Their remarkable three part harmony has brought them standing ovations from mainstages from Massachusetts to Vancouver Island.
Reggie Harris is a singer-songwriter, storyteller, and cultural ambassador on a mission to educate, entertain, and inspire. For over 40 years, he has captivated audiences to standing ovations in the US, Canada, and across Europe.
A songwriter of great depth and insight, Reggie writes from a personal but accessible place that reveals his deep sense of humanity and a uniquely positive worldview. He is a trailblazer who performs for audiences of all ages. His effervescently humorous and hopeful presence has led fans to label him the "Ambassador of Joy, Hope, and Freedom."
An educator who entertains, Reggie's songs reveal the subtle truths of issues that touch our lives regardless of color, background, age, or nationality. It's about the laughter and the tears… the challenges and the joy… the global and the personal. It's about history and the present day… the sacred and the laugh out loud funny moments that define us.
Reggie received a life-saving liver transplant in 2008. He uses the inspiration and triumph of that gift of life to spread light and hope.
Averaging over 250 dates per year, this versatile performer is in high demand at arts centers, schools, universities, and festivals. Reggie is an intuitive presenter in workshops on history, song writing, and performance.
Reggie is a teaching artist for the John F Kennedy Center's CETA program, a Woodrow Wilson Scholar, and the Director of Music Education for the UU Living Legacy Project. He is a master song leader who deeply values the power of song and the dignity of every human being.
Previously known as one-half of the acclaimed folk acoustic duo Kim and Reggie Harris, this natural collaborator, also invigorates his solo touring with occasional partnerships, most notably with Greg Greenway (Deeper Than the Skin) Scott Ainslie (Long Time Coming), and Pat Wictor.
Reggie leads workshops and seminars on songwriting, race relations, and performance at colleges and universities, retreat centers, and festivals. A partial list includes the Kennedy Center Summer Education Institute, The Swannanoa Gathering, Boston's Summer Acoustic Music Week (SAMW), the People's Music Network, and the Southeastern Unitarian Universalist Summer Institute (SUUSI).
Buy tickets for Greg Greenway & Reggie Harris at Cellar Stage™ Timonium
Friday, October 11th
The Trials of Cato
Tickets $20.00 ~ Showtime 8:00 pm
Buy in advance! Remaining tickets will be available at the door.
ALL TICKET SALES FINAL, NO REFUNDS OR EXCHANGES
View Videos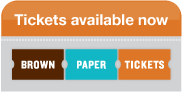 Originally from North Wales and Yorkshire, The Trials of Cato formed whilst living in Beirut, and spent a year boiling down the roots of their sound into a hybrid of traditional influences that intrigued Lebanese audiences in the country's biggest venues. Returning home from Beirut in the winter of 2016, they have since torn a shape very much their own into the canvas of the UK folk scene.
Back in the UK, they set to performing tirelessly up and down the country, leading to BBC Radio 2's Mark Radcliffe hailing them as "one of the real discoveries on the folk circuit in recent times." Musical development in the run up to their debut album proper was swift and sure, with Hide and Hair winning acclaim and receiving repeated national airplay on BBC Radio 2 and BBC 6 Music.
Praised for the diversity of their material and influences, The Trials of Cato live show "invariably stuns audiences wherever they play." (FATEA) Whether plying their trade busking, performing in front of thousands at festivals across Europe, or frequently selling out their own shows, The Trials of Cato have the wind behind them.
"A real discovery on the folk circuit in recent times" – Mark Radcliffe, BBC Radio 2
"One of the most impressive debut folk albums of the year ★★★★" – Songlines
Buy tickets for The Trials of Cato at Cellar Stage™ Timonium
Friday, November 22nd
Al Petteway & Amy White


A Celebration of 25 Years of Making Beautiful Music Together
Tickets $22.00 ~ Showtime 8:00 pm
Buy in advance! Remaining tickets will be available at the door.
ALL TICKET SALES FINAL, NO REFUNDS OR EXCHANGES
View Videos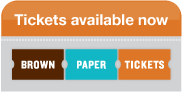 GRAMMY AWARD-WINNING GUITARIST – INDIE AWARD-WINNING DUO
As heard on Ken Burns documentaries including: Mark Twain, The National Parks: America's Best Idea, Baseball: The Tenth Inning, Prohibition, The Dust Bowl, The Roosevelts.
Al Petteway & Amy White have long been a favorite, with their eclectic repertoire that includes original, traditional, contemporary Celtic- and Appalachian-influenced music with occasional nods to Blues, New Age, and Jazz. Their performances feature acoustic guitar, mandolin, Celtic harp, piano, banjo, mountain dulcimer, and some of the finest vocals you'll hear in any genre.
Before moving from the Washington, DC area to the mountains of Western North Carolina, Al & Amy won several Governor's Awards from the Maryland State Arts Council, and a grand total of 50 WAMMIE Awards from the Washington Area Music Association including "Musician of the Year." Together, they won an Indie award for Gratitude, their album of original, groove-oriented instrumental guitar duets. Al went on to win a GRAMMY for his contribution to the album Pink Guitar, The Music of Henry Mancini and was voted one of the Top 50 Guitarists of all time by the readers of Acoustic Guitar Magazine where he also won Silver and Bronze medals in the magazine's "Players' Choice Awards."
Al & Amy's music has been featured on a number of Ken Burns documentary films, most notably the soundtrack of the Ken Burns EMMY-winning documentary, The National Parks: America's Best Idea. Their album, Caledon Wood (which includes the main theme of the National Parks documentary) was counted among the essential albums of the past 20 years in the Acoustic Guitar Magazine 20th anniversary issue. Al and Amy have released over 20 full-length recordings, and over a dozen instructional DVDs and books. They are visual artists as well, and their photography is represented by NatGeoCreative, the stock photo agency for the National Geographic Society.
After decades of instrumental composition, Amy's two most recent recordings feature her singing and songwriting, with Al contributing as co-producer and session guitarist. Both of her albums, Home Sweet Home: Songs of Love, Loss, and Belonging, and Didn't We Waltz reached the top ten on the FolkDJ radio charts nationwide and overseas. Al's recent solo projects feature his signature finger-style guitar playing with a wide variety of Country Blues, Celtic, Appalachian, and Jazz stylings. Al and Amy performances are always beautifully compelling. They are not only technically impressive, but are also heartwarming and brimming with magic, with each artist having the chance to shine and share.
Among many other pursuits, Al continues to record solo guitar albums and video samples for Dreamguitars.com as well as video lessons for Homespun Videos. He also coordinates "Guitar Week" for the world famous music camp, The Swannanoa Gathering.
Buy tickets for Al Petteway & Amy White at Cellar Stage™ Timonium
Saturday, December 13th
JOHN GORKA and CHERYL WHEELER

Tickets $35.00 ~ Showtime 8:00 pm
Buy in advance! Remaining tickets will be available at the door.
ALL TICKET SALES FINAL, NO REFUNDS OR EXCHANGES
View Video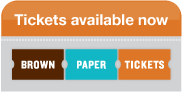 John Gorka is an honored icon of folk tradition. Energetic acoustic music that is not a trend, not a fad, but an expression of everyday life, is his trademark. John's rich baritone voice and unique songcraft weave a magical spell that can only be described as 'Gorka.'
"He weaves wry, slice of life observations…" ~ Associated Press.
Rising from a milieu of lovelorn singer/songwriters, John Gorka illuminates instead with his trademark wordplay, twisting, turning and typing words and phrases in the way a balloon artist creates complex creatures from simple balloons. Few contemporary songwriters coax language as deftly as Gorka. For over two decades, Gorka's keen ear has picked up the stories of those along his path, folding them into poetry and song. His keen perceptiveness inspires people from all over the world to share their stories. By involving those tales in his music, he escapes the trap of introspection that hobbles less gifted singer/songwriters. John Gorka flies below the pop culture radar with an almost cult-like following that never fails to fill concerts. Speak with any of his fans and one instantly feel's their enthusiasm and genuine affection. His shy, almost self-effacing stage presence rightfully focuses attention on the songs. John's versatility on guitar and piano keeps his sets musically interesting, while his rich baritone effortlessly executes his bidding. And he's never short of the sly comment or clever joke that invariably ignites his audience. His latest recording is True in Time.
"The preeminent male singer-songwriter of the New Folk Movement." ~ Rolling Stone.
"Rare artist…strong poetry, complex melodies, clever wit." ~ SingOut!
It has always seemed as if there were two Cheryl Wheelers, with fans of the New England songwriter relishing watching the two tussle for control of the mic. There is poet-Cheryl, writer of some of the prettiest, most alluring and intelligent ballads on the modern folk scene. And there is her evil twin, comic-Cheryl, a militant trend defier and savagely funny social critic. The result is a delightful contrast between poet and comic. Poet-Cheryl writes achingly honest songs of love and loss. Contrasting the prosaic landscapes of her native small-town America with the hopelessly rootless life of the traveling performer, she touches the common chords with any who feel the tug between our busy, clamorous times and the timeless longing for simplicity and silence. Her deceptively plain-spun songs have been hits for such main-stream stars as Suzy Bogguss (Aces) and Dan Seals (Addicted), and have been recorded by everyone from Bette Midler, Maura O'Connell, and Peter Paul and Mary; to Juice Newton and Garth Brooks. Comic-Cheryl comes on like Groucho-in-a-housecoat; a fiercely everyday woman with a barbed-wire tongue. Shredding the mores of our gossipy, greedy, trend-obsessed culture, Wheeler always aims enough darts at herself to never seem sanctimonious.
Wheeler was born in the small town of Timonium, Maryland. The wistful rural vistas she glimpses so poignantly through her fleeting windshield really do represent the deep pull of place she feels in her wandering life. With the possible exception of Greg Brown, no modern songwriter comes to mind who can write as convincingly about the sheer, simple-hearted joy of a nice day; whether a warm spring one spent driving down southern back roads, or a chilly gray one spent thinking properly dark thoughts at a bayside hotel. Where others seek the startling image, the 'Big Event,' Wheeler wraps her songs around the familiar image, the shared event. When it's comic-Cheryl's turn, the poet simply turns over the mic and allows the comic to be displayed in her native habitat: the stage. Wheeler can comically lampoon modern culture while thoughtfully teasing herself and the audience. As the two forces smooth their conflict, taking their separate turns and melding into the same artistic vision, Wheeler emerges as a gifted and openhearted songwriter approaching the sure summit of her craft. Audience members' abilities to find their own lives reflected in the sweet spaces of her songs reveals an artist comfortably wearing the austere genius that defines folk music's best traditions. More confidently and beautifully than ever before, she proves that the poet and the comic are one and the same.
Buy tickets for John Gorka and Cheryl Wheeler at Cellar Stage™ Timonium