Shows: Cellar Stage™ Timonium
The church requires that all audience members must be fully vaccinated. Proof is required. For everyone's safety, we suggest that you wear a mask, except when eating.
Friday, February 4th
TRET FURE and LYNN HOLLYFIELD
Tickets $25.00 ~ Showtime 7:30 pm
Doors open at 7:00 pm
Buy in advance! Remaining tickets will be available at the door if not sold out.
ALL TICKET SALES FINAL, NO REFUNDS OR EXCHANGES
The church requires that all audience members must be fully vaccinated.
For everyone's safety, we suggest that you wear a mask, except when eating.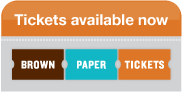 Tret Fure began her career at the age of 16, singing in coffeehouses and campuses in the Midwest. At 19, she moved to LA in hopes of obtaining a record deal. Within a year she was performing as guitarist and vocalist for Spencer Davis, touring with him and penning the single for his album "Mousetrap". She went on to record her own album in 1973 on MCA/UNI Records, with the late Lowell George of Little Feat as her producer. With the success of that release, she opened for such bands as Yes, Poco, and the Geils Band.
A prolific artists in the contemporary singer-songwriter arena, Tret Fure has released 17 albums and CDs over the course of her 50 year career. In addition to being a gifted songwriter, Fure has engineered and produced countless recordings by a variety of artists, including her own work.
In the early 80s, Tret moved to the independent side of the industry discovering the blossoming genre known as Women's Music. She recorded with and produced some of the best of women's music including the legendary "Meg & Cris at Carnegie Hall" (1983). She worked as a duo with Cris Williamson throughout the 90s, producing, engineering and releasing 3 CDs together.
Now after 9 acoustic releases on her own label, Tomboy girl Records, she has re-established herself in the folk world, winning the South Florida Folk Festival Singer/Songwriter Competition in 2 out of 3 categories., Best Overall and Best Up-Tempo Song. as well as the prestigious Jane Schliessman Award for Outstanding Contributions to Women's Music. In 2009, Tret was voted "Pride In The Arts Favorite Female/Lesbian Musician". In the same year she received the Janine C Rae Award for her work in Women's Music. She is also the #1 folk artist for Reverbnation in Newport News, VA. In 2017, Tret took 2nd place in the Musicians United to Protect Bristol Bay songwriting contest for her song "The Fishermen of Bristol Bay".
Her acclaimed solo releases include "Tret Fure" (1973), "Terminal Hold" (1984), "Edges of the Heart" (1986), "Time Turns the Moon" (1990), "Back Home" (2001) which took both album of the year and single of the year awards for 2001 from OutVoice Top 40, "My Shoes" (2003) in which Sing Out! Magazine says "Fure's new solo venture signals her intent to do more than just move on. This album soars…She has never sounded better…This mature effort surely ranks among Fure's finest works and will be savored by old-time fans and new fans alike.", "Anytime Anywhere" (2005) and "True Compass" (2007) both beautiful collections of songs of love and passion, "The Horizon" (2010), "A Piece of the Sky" (2013) and "Rembrandt Afternoons" (2015) which was chosen by the acclaimed folk music show 'Midnight Special' as their album of the week and was in heavy rotation on folk shows around the country. Her song "Freedom" has been arranged for chorale groups and is being performed widely around the country.
"Roses in November" (2018) was on the Folk DJ charts for 8 months. Her song "Lessons From Home Plate" was the #1 song in the month of June, with the album at #4 and she was the #2 artist. In November, the title song was #7. The album ended up in the top twenty for the year. Wanda A. Fischer from WMAC Northeast Public Radio has this to say, "Roses in November" is yet another masterpiece from Tret. Exceptionally crafted songs delivered with passion, conviction and, yes, soul. Tret weaves magic both in the lyrics and between the lines. This will certainly be on my "Best of 2018" list.
Now Tret has released a stunning collection of songs on her latest release, "Stone by Stone" (2020). This album is proving to be her most mature and deeply moving CD to date. The title song is an autobiographical look at love through the lens of time.
Fure also markets of her own line of clothing named after her popular song "Tomboy girl". In addition, Tret teaches guitar and songwriting individually and in workshop settings. She paints pet portraits on commission and, an accomplished cook, Fure has also published a cookbook, "Tret's Kitchen", featuring her own recipes. Along with bridging the marketing, production, music and art worlds, Tret served for 6 years as President of Local 1000, The Traveling Musicians Association–a union geared toward helping traveling musicians find security and longevity.
Tret is truly a Renaissance Woman!
---
Blend a powerful, passionate singer, a crisp, acoustic guitar player and a heartfelt observer of the world and you will have, singer-songwriter, Lynn Hollyfield. Hollyfield's roots hail from Staten Island, NY when she picked up the guitar at age 10 and ran with musical influences she experienced from home. From great jazz artists such as Ella Fitzgerald and Billie Holiday to the Beatles, Cream and CSNY, Hollyfield launched into her own songwriting infusing these influences to create a diverse repertoire of contemporary folk, pop, blues and jazz.
Hollyfield's highly anticipated second solo recording, In The Balance, was released the end of April 2014. The album was funded in part by a successful Kickstarter campaign, where Hollyfield raised a total of $14,500 on and offline in a one-month period. In the Balance, is currently on the Folk DJ charts. John McLaughlin, Folk DJ/This Digital Folk Life.org, reviewed In The Balance and stated, "there's a range of moods and emotions captured in this music; it's a beauty." In The Balance is a compelling collection of 12 original songs set in arrangements that highlight Hollyfield's skillful guitar playing and her inviting, rich vocals. Hollyfield worked with award winnning produced, Marco Delmar at Recording Arts along with an accomplished array of area musicians including Carey Creed, Grace Griffith, Mary Gordon Hall, Marcy Marxer, Steve Wolf, Brian Simms, Dave Abe, Jimmy Brink and Kristen Jones. In The Balance is comprised of 12 originals 3 of which are collaborations with Carol Burbank, writer/poet/healer http://www.storyweaving.com.
Layers, her first solo recording, exploded on the folk scene in 2010, receiving air play and positive reviews-nationally and internationally-marking her as a rising star of contemporary folk. Layers, marks a turning point in her work, and brings together her wit, silky sweetness and a thoughtful reverie to her first, solo recording. "Her indie-folk-pop style would have (her) opening up for 10,000 Maniacs or Cowboy Junkies." (Leicasterbangs, UK). Lynn in fact has opened for headliners including: Jesse Winchester, Loudon Wainwright III, Jonathan Byrd and Christine Lavin. Layers, "presents a pensive, roots-driven collection, which feature the artist's angelic voice and fluid guitar picking." (Dickson Mercer, Maryland Independent). Well received by the Folk community, Layers became listed as one of the Top Albums of 2010 on the Folk DJ Playlist and in the Top 99 Albums of 2011, Dan Herman's Crystal Blue Radio Program. "Hollyfield's songs are beautiful and contain a universal wisdom we can all identify with. (Her songwriting) celebrates the truly important things in life – the journey not the destination. A wonderful CD you can listen to over and over and discover something new each time." (Jane Woods, Fanrealm.com). The Album graced the artist with three WAMMIE (Washington Area Music Awards) nominations~Best Contemporary Folk Recording, Best Debut Album and Songwriter of the Year (2011). Her songwriting received recent Honorable Mentions in the MASC (Mid-Atlantic Songwriting Contest) and The Indie International Songwriting Contest-Folk Category. "Lynn is a wonderful singer-songwriter," states Steve Wolf, Bassist (Swingspeak and Tom Principato). "Your songs are mesmerizing…" Carol Lite, Co-Chair of the Program Committee, Washington Folk Festival 2011.
Hollyfield's vocals have developed since her early musical endeavors as part of the duo, Hollyfield & Spruill, who released two recordings, Slipping Time and Blue & Green. Recently described as "the warmest voice since Christine McVie," by Ron Goad, percussionist, SAW (Songwriter's Association of Washington-Board of Directors) and "a most gorgeous tone, I could listen to your voice all day…" Lynn Veronneau, Jazz vocalist. Hollyfield received a WAMMIE nomination for Best Contemporary Folk Vocalist 2011 and 2012. "I love hearing your voice….so rich, gentle, comforting and inviting," writes Amy White, Award Winning Musician (Al Petteway & Amy White). Hollyfield supports her vocals and songwriting with her accomplished guitar playing. She performs on a regular basis with Grace Griffith-Singer, Multi WAMMIE Award Winner, Washington, DC Icon and Blix Street Recording Artist, who describes her playing as "strong, solid and right on time." Hollyfield continues to perfect her craft and recently attended the Kerrville Folk Festival Songwriting School, Kerrville, TX and the Northeast Regional Folk Alliance Conference, NERFA, in Kerhonkson, NY. In addition to performing throughout the Northeast, Lynn Hollyfield, supports other local musicians and songwriters by hosting the monthly, SAW Open Mic (Songwriter's Association of Washington) at the New Deal Café, Greenbelt, MD and is a founding member and producer of five concerts at the volunteer run, Homegrown Coffeehouse, held at the National Colonial Farm-Accokeek Foundation, Accokeek, MD since 1999.
Buy tickets for Tret Fure & Lynn Hollyfield at Cellar Stage™ Timonium
Friday, March 4th
Irish Traditional Band
TÉADA
with Stepdancer Samantha Havey
Tickets $30.00 ~ Showtime 7:30 pm
Doors open at 7:00 pm
Buy in advance! Remaining tickets will be available at the door if not sold out.
ALL TICKET SALES FINAL, NO REFUNDS OR EXCHANGES
The church requires that all audience members must be fully vaccinated.
For everyone's safety, we suggest that you wear a mask, except when eating.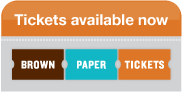 An Irish traditional band with a truly worldwide reach, Téada has appeared as a frequent headliner at major music festivals throughout the US, Canada, Mexico, Europe, Africa, Russia, Israel and Australia. Highlights include a 30,000-capacity stadium concert in Brittany, along with performances at Penang World Music Festival in Malaysia, Edmonton Folk Festival in Canada, Harare International Festival of the Arts in Zimbabwe, and Campeche International Festival in Mexico. In 2014 the band performed to 40,000 people during an extensive 7-week tour of Japan / Taiwan.
Continuing to grow in vision and popularity, Téada recently welcomed a sixth member to the line-up, legendary West Kerry singer and accordionist Séamus Begley, winner of 2013 TG4 Traditional Singer of the Year. The band recently released a smashing new album – Ainneoin na stoirme / In spite of the storm – on the Gael Linn label.
Founded by Sligo fiddler Oisín Mac Diarmada, Téada first came together in 2001 to make an appearance on the innovative TG4 television series 'Flosc'. One of Irish traditional music's leading exponents, Téada is driven by a fascination for the timeless, expressive force of music inherited from previous generations of musicians. Irish Music Magazine describes the band as "at the cutting edge of the next generation of Irish musicians…with a fierce familiarity with the old ways."
Buy tickets for Téada at Cellar Stage™ Timonium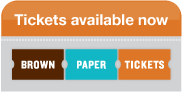 Friday, April 1st
ELLIS PAUL
Tickets $25.00 ~ Showtime 7:30 pm
Doors open at 7:00 pm
Buy in advance! Remaining tickets will be available at the door if not sold out.
ALL TICKET SALES FINAL, NO REFUNDS OR EXCHANGES
The church requires that all audience members must be fully vaccinated.
For everyone's safety, we suggest that you wear a mask, except when eating.
A troubadour, a singer/songwriter, a folky, and a storyteller — all are fair labels for this artist, but they do not quite suffice. However, the tattoo of Woody Guthrie worn proudly on his arm is a good starting place from which to grasp Ellis Paul, for it is from the Woody Guthrie tradition that he hails, and Maine as well. Joni Mitchell, Bob Dylan, and James Taylor are also listed among his influences, and their spirits seem to occasionally grace his work. With an acoustic guitar in hand, he weaves intimate, provocative, and romantic tales of lives that were obviously witnessed by a most-talented voyeur.
Based in Massachusetts, Paul has been called the quintessential Boston songwriter more than a few times and has garnered the recognition and awards to back up that claim, including a shelf full of Boston Music Awards. Since coming onto the scene in 1993 with his independent debut, Say Something, Paul hasn't slowed or weakened as a performer or a writer. Spending two-thirds of most years on the road has helped him perfect both crafts, with a lot of practice on-stage and a lot of people whose stories he retells in song. In fact, his 1994 album Stories proved enchanting enough to secure him a deal with Rounder Records and a national following of dedicated fans.
Over the years and albums, his songs have gotten more personal. He purposely turned the looking glass onto his own life for 1998's aptly titled Translucent Soul as he publicly worked through the pain of his divorce. Following hot on the heels of 1999's double-CD Live, the new millennium saw Paul's song "The World Ain't Slowing Down" featured in Me, Myself and Irene starring Jim Carrey.
His eighth studio release, a collection of previously unreleased tracks called Sweet Mistakes, arrived in 2001, followed by Speed of Trees (2002), a two-disc career retrospective (2006), a children's record inspired by the birth of his second daughter called The Dragonfly Races (2008), and, finally, an all-new studio album, The Day After Everything Changed, in January 2010. In 2012, Paul released his second children's record, The Hero in You, which featured songs about Benjamin Franklin, Georgia O' Keefe, Rosa Parks, and Thomas Edison, and other notable Americans that Paul deemed heroic.
Chasing Beauty was released in 2014 and his 20th studio album, The Storyteller's Suitcase, in 2019.
— Kelly McCartney for AllMusic
Buy tickets for Ellis Paul at Cellar Stage™ Timonium
Friday, May 6th
OCEAN CELTIC QUARTET
Folk & Celtic
Tickets $25.00 ~ Showtime 7:30 pm
Doors open at 7:00 pm
Buy in advance! Remaining tickets will be available at the door if not sold out.
ALL TICKET SALES FINAL, NO REFUNDS OR EXCHANGES
The church requires that all audience members must be fully vaccinated.
For everyone's safety, we suggest that you wear a mask, except when eating.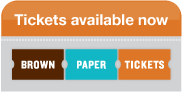 "THE LUSTY MONTH OF MAY!"
Songs of Love, Lust & the Arrival of Spring
"Nothing short of spellbinding…" ~ The Washington Post
The ancient Irish festival of Beltane (May Day) signaled the end of winter & the coming
of summer. Come hear Washington, D.C.'s award-winning Folk & Celtic ensemble, the OCEAN
Celtic Quartet, in a program of traditional & original music celebrating the return of the Sun &
the greening of the land. OCEAN's soaring vocals, fiery fiddle tunes & rollicking button accordion will have your heart swelling & your toes tapping, while you sing along with songs that stretch back for centuries… Songs of Love, Lust & everything in between. Not only will there be seasonal music, but dramatic readings of May poetry from the Middle Ages up through the 1800s… even a special guest appearance by the ancient Green Man, also known as Jack-in-the-Green! So bring your Inner Pagan along, put some flowers in your hair or buttonhole & come celebrate with us the arrival of Spring!
OCEAN's members are bandleader/multi-instrumentalist Jennifer Cutting (a Washington
Area Music Association "Musician of the Year"), mesmerizing vocalist Chris Noyes (formerly
of the maritime music group Crab Alley), U.S National Scottish Fiddle Champion Seán Heely
& traditional singer / Ph.D. folklorist Stephen Winick.
OCEAN will bring copies of their new CD, The Turning Year, containing the exuberant medieval carol "Springtime's Message," which they'll be playing at this concert! So join us for this joyful celebration to mark the end of the cold & dark & the return of the light & warmth. If you didn't have Spring Fever when you came, you'll definitely catch it by the time this concert is over!
Buy tickets for OCEAN Celtic Quartet at Cellar Stage™ Timonium
Friday, May 27th
IONA
Tickets $25.00 ~ Showtime 7:30 pm
Doors open at 7:00 pm
Buy in advance! Remaining tickets will be available at the door if not sold out.
ALL TICKET SALES FINAL, NO REFUNDS OR EXCHANGES
The church requires that all audience members must be fully vaccinated.
For everyone's safety, we suggest that you wear a mask, except when eating.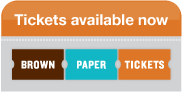 IONA's music is a unique, acoustic weave of the traditional music of Scotland, Ireland, Wales, Cornwall, Brittany (France), the Isle of Man, Asturies and Galicia (Spain), as well as their transplants in America. Blending songs, dance tunes, and aires into a rich and stunning tapestry, their style is outstanding in an arena where these traditions are seldom intertwined.
Conceived in 1986, IONA was the musical offspring of lead singer, bouzouki, guitar and bodhrán player Barbara Ryan and wind section, Bernard Argent. With fiddler Jim Queen (banjo and vocals as well), percussive dancer and singer Marsha Searle, and Leigh Oben on guitar, bass guitar and double bass, IONA has become the leading Celtic group in the Mid-Atlantic region.
They are all seasoned performers: entertainers who involve their audiences with the history and cultural backgrounds of the music, with teaching words to the songs — even those sung in a Celtic tongue, with leading simple Breton dances, with humor, and with every emotion in the spectrum.
An IONA show is known for:
Traditional Celtic Material The haunting songs, toe tapping dances and the humor of the Celtic peoples from Scotland to Brittany provide IONA with an incredibly varied repertoire
Original Acoustic Arrangements All the members of the band play several instruments, often switching within a piece to achieve their unique sound. They weave tunes from different countries around their songs, pursuing complex rhythms with deft professionalism.
Lively Entertaining Presentation Above all, IONA's performances are FUN! Barbara and Bernard teach audiences words to their songs (some in Celtic languages!), lead them in clapping and even encourage them to dance!
Buy tickets for IONA at Cellar Stage™ Timonium