Shows: Cellar Stage™ Timonium
The church requires that all audience members must be fully vaccinated. Proof is required. For everyone's safety, we suggest that you wear a mask, except when eating.
Friday, October 7th
KATE McDONNELL & TOM PRASADA-RAO
Tickets $25.00 ~ Showtime 7:30 pm
Doors open at 7:00 pm
Buy in advance! Remaining tickets will be available at the door if not sold out.
ALL TICKET SALES FINAL, NO REFUNDS OR EXCHANGES
The church requires that all audience members must be fully vaccinated.
For everyone's safety, we suggest that you wear a mask, except when eating.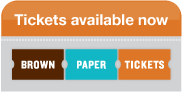 Kate McDonnell's introduction to folk music was conventional, if precocious as a four-year-old, she heard a Joan Baez album in her mother's collection. Her reaction was somewhat less conventional: she picked up her mom's guitar, taller than she was, and started to teach herself how to play the instrument, strung for a right-handed player, left-handed "upside down and backwards," using her stronger right hand for chording and ignoring the customary positioning of the guitar strings. Eventually, Kate realized that the guitar could be more than background padding, she started to listen to Leo Kottke, Mason Williams, Steve Howe, and others. At 16, a Baltimore-area guitarist and luthier Ken Dubourg taught Kate to play Duane Allman's Little Martha, and her skies opened.
Armed with her unusual guitar style and crystalline soprano voice, Kate teamed with her twin sister to perform around their Baltimore hometown during their high school and college years. After a four-year sabbatical from performance in the mid-80s, Kate returned to music by partnering with guitarist Freddie Tane, at one time a member of Bill Haley's Comets. McDonnell-Tane cut two self-released albums in their 3-1/2-year career and opened shows for touring stars such as Bob Dylan, Willie Nelson and Judy Collins. Kate also found time to join an all-female trio, Colossal Olive, which gigged in the New Haven area.
In 1989, Kate started writing her own songs and began racking up serious critical recognition in the early 90s, when she was named a New Folk Finalist at the Kerrville Folk Festival in Texas and a finalist at the Falcon Ridge Folk Festival Showcase in New York State. In 1992, she released her self-produced debut album, "Broken Bones," on her own Dog-Eared Discs label (reissued by Waterbug in 1994) and was voted the #1 singer-songwriter in New Haven in the New Haven Advocate's poll. The CD was praised in prestigious folk periodicals. Sing Out! called her a "strong vocalist and guitarist [with an] outstanding ability to write excellent first-person songs," and Dirty Linen described "Broken Bones" as "a striking showcase for her skills as a songwriter and performer" and called Kate's voice "flexible, adventurous and moving" and her songs alternately "playful . . . and profoundly moving."
More gigging, acclaim, and recordings were to follow. Kate's first of seven European tours to date came in 1998, coinciding with the release of her second album, the appropriately titled "Next." Folk radio airplay and fellow musicians helped spread her name: Jonathan Edwards called her "one of the premier female solo acoustic acts around," and Bill Staines dubbed her "one of the finest writers and performers I've heard in a long time."
In 1999, Kate appeared on the internationally syndicated "World Café" radio show and performed at the Kennedy Center in Washington, D.C. Another career high point followed in 2001 after the release of her third CD, "Don't Get Me Started," on Dog-Eared Discs, when Kate played at the folk world's premier event, the legendary Newport Folk Festival. The Village Voice predicted in its review of the CD that "you get the feeling you may see others covering her tunes in the future, as she is a gifted writer" The Swiss label Brambus Records picked up "Don't Get Me Started" for overseas release and it was soon on the top five list for U.S. and international folk airplay.–Alan Edwards
2005 marked Kate's 4th album entitled "Where the Mangoes Are," which was released by Appleseed Recordings. Joined by Scott Petito on bass, Sam Brewton on drums, Mindy Jostyn on fiddle and vocals, this CD brought Kate more acclaim, especially her song "Mercy," which enjoyed frequent airplay by Folk DJs in the US and internationally. In 2006, Kate made a sharp turn to pursue studies to become a child therapist. She earned he masters degree at Smith College School of Social Work and has spent the last decade working in day-treatment programs, residential programs, and inner-city schools. But music was never back-shelved. She continued to write with her songwriting partner Anne Lindley throughout her hiatus from performing.
Kate was reminded time and again that the muse does not like to be ignored. She hit the studio in the summer of 2020 to record her 5th album "Ballad of a Bad Girl". Kate is joined by esteemed musicians Jerry Marotta (drums) and Tony Levin (bass). Produced by Kate herself, and recorded at Dreamland Studios near Woodstock, NY, this collection of 11 songs comprises two cover songs by Creedence Clearwater Revival and Richard Thompson, with the balance being original pieces. She is very excited to bring her new songs to her fans, old, new, and yet to be.
---
"Visually and musically, Tom Prasada-Rao is the most compelling presence to emerge in the singer-songwriter genre as I've seen in a long time." ~ Jim Bessman, Billboard.
Tom Prasada-Rao (TPR) is a musician's musician – an unassuming presence on the folk scene since the early nineties. His voice belies his musicianship and his extraordinary songs. From Rishi's Garden with it's homage to Ravi Shankar to the groove of Sleeping Beauty, Tom's music is melodic, ambitious and reverent.
"The most moving, pointed and memorable songs reflect Prasada-Rao's indebtedness to Bruce Cockburn, Bob Dylan, and Richard Thompson, and other singer songwriters who have something to say, and a distinctive way of saying it." ~ Mike Joyce, The Washington Post.
"Prasada-Rao gives his folk songs an R&B flavor. George Benson, Grover Washington Jr, Marvin Gaye and a number of other Motown greats come to mind when listening to Hear You Laughing." ~ Charlene J. Arsenault, The Boston Globe.
"Tom Prasada-Rao is a rare and brilliant performer. His fine voice and thrilling guitar work hold you spellbound while he heals your heart." ~ David Wilcox, Singer-Songwriter.
Buy tickets for Kate McDonnell & Tom Prasada-Rao at Cellar Stage™ Timonium
Friday, November 4th
TONY DENIKOS
Tickets $20.00 ~ Showtime 7:30 pm
Doors open at 7:00 pm
Buy in advance! Remaining tickets will be available at the door if not sold out.
ALL TICKET SALES FINAL, NO REFUNDS OR EXCHANGES
The church requires that all audience members must be fully vaccinated.
For everyone's safety, we suggest that you wear a mask, except when eating.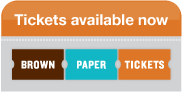 Some of Tony's earliest memories are of riding along the country roads of central Maryland, singing songs like — "Jack O' Diamonds" by Tex Ritter, "Born to Lose" by Ray Charles, "Caldonia" by Louis Jordan and "Pendulum Swings" by Roger Miller — along with his dad and sisters while his mom smiled at the landscape gliding by… a seed had been planted.
After years of playing pubs and bars in various configurations Tony decided it was time to record a collection of songs he'd written and released his first CD, Naked & Smiling (1999). The Washington Post reviewed it calling Tony a, "Tunesmith in the best sense of the word", and folks started coming out to listen to his originals. A tradition of recording songs about real-life, mixed with humor, heart ache and wit was born.
Time Tells Tales followed in 2003. He started to hone a more Folk/Americana sound, relying on earlier influences as well as artists such as John Prine, Chris Smither, John Fogerty, John Hiatt, Richard Thompson and Steve Earle. Time Tells Tales was given a good deal of radio play in Europe and free form stations here at home and it seemed that he had found his true voice somewhere in that gumbo of influences.
The Tony Denikos Band had taken its' shape too and they started playing all across the Mid-Altlantic region.
In 2005, Tony headed to Nashville to begin his next project, Already Gone. He started laying down tracks with Timm Biery (Danny Gatton, Nils Lofgren). Timm brought in Dave Jacques (John Prine, Emmy Lou Harris), Dave Roe (Johnny Cash, Dwight Yoakam), and Warner Hodges (Jason and the Scorchers) on the project to record with Gantt Kushner, Scott and Jen Smith (Naked Blue) and myself – what an amazing experience. Already Gone hit the streets with a bang in late 2009 and received critical acclaim from DJs and writers around the globe. It went to #2 on the Euro Americana Chart and #7 on the Freeform American Roots (FAR) Chart right out of the gate.
In 2012, Under the Church was released and again Tony found himself on the EA and FAR Charts and the tongues and pens of critics around the globe. Under the Church went to places both darker and more light-hearted than previous releases and may well be Tony's best CD to date.
And recently, (2020) Tony released "Gravity Wins"- A stripped down, raw and romantic take on all things life. Tony collaborates with Scott and Jen Smith, Geoffrey Himes and David E. Moulton on three tunes and pens the rest of this collection of ten superbly produced and performed compositions.
From South Carolina to Texas to upstate New York, you can find Tony performing in any number of configurations. Be it an intimate acoustic solo show to a full on, five-piece band, Tony's are truly a must hear – must see experience for anyone who values first rate songwriting and performances.
Buy tickets for Tony Denikos at Cellar Stage™ Timonium
Friday, December 2nd
JOHN GORKA
Tickets $25.00 ~ Showtime 7:30 pm
Doors open at 7:00 pm
Buy in advance! Remaining tickets will be available at the door if not sold out.
ALL TICKET SALES FINAL, NO REFUNDS OR EXCHANGES
The church requires that all audience members must be fully vaccinated.
For everyone's safety, we suggest that you wear a mask, except when eating.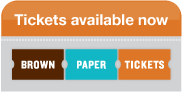 "Gorka is widely heralded for the sophisticated intelligence and provocative originality of his songs."~ Boston Globe.
John Gorka is an honored icon of folk tradition. Energetic acoustic music that is not a trend, not a fad, but an expression of everyday life, is his trademark.
"He weaves wry, slice of life observations . . . " ~ Associated Press.
Rising from a milieu of lovelorn singer/songwriters, John Gorka illuminates instead with his trademark wordplay, twisting, tuning and typing words and phrases in the way a balloon artist creates complex creatures from simple balloons. Few contemporary songwriters coax language as deftly as Gorka. For over two decades Gorka's keen ear has picked up the stories of those along his path, folding them into poetry and song. His keen perceptiveness inspires people from all over the world to share their stories. By involving those tales in his music he escapes the trap of introspection that hobbles less gifted singer/songwriters. John Gorka flies below the pop culture radar with an almost cult-like following that never fails to fill concerts. Speak with any of his fans and one instantly feel's their enthusiasm and genuine affection. His shy, almost self-effacing stage presence, rightfully focuses attention on the songs. John's versatility on guitar and piano keeps his sets musically interesting while his rich baritone effortlessly executes his bidding. And he's never short of the sly comment or clever joke that invariably ignites his audience. So for your next magical spell, just wave your wand and … "Gorka!!" ~ Baltimore Sun.
Buy tickets for John Gorka at Cellar Stage™ Timonium