Shows: Cellar Stage™ Timonium
Friday, February 21st
HIGHTIME
Tickets $22.00 ~ Showtime 8:00 pm
Buy in advance! Remaining tickets will be available at the door.
ALL TICKET SALES FINAL, NO REFUNDS OR EXCHANGES
View Video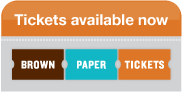 HighTime, a fresh new trio from the heart of Conamara, Ireland, combines Irish music and an intriguing blend of modern folk influences to produce a rich sound and exciting experience to delight listeners.
Featuring an unusual line-up of flute, whistles, harp, bodhrán, guitar and vocals (with some Irish dancing steps thrown in!), HighTime make a youthful and energetic statement.
Equal measures of music and tradition from old Ireland coupled with bold new arrangements make for a tasty platter of story, music, song and dance from these three young men; All hailing from the village of Ardmore on the rugged west coast.
Ciarán Bolger is an entertainer, singer and guitarist from Garraí Árd in the village of Ardmore in Conamara. Learning whistle and traditional sean-nós singing at a young age, Ciarán developed a love and respect for the music tradition of Conamara. Focusing on guitar in his teens, Ciarán explored a mixture of traditional and contemporary music. This exploration has formed the basis for his emotive vocals and also his vibrant and expressive guitar style; drawing inspiration from a multitude of genres.
Conall Flaherty is a multi-instrumentalist and singer hailing from South Connemara in the village of Ardmore. Growing up in an area famed for its musicians, singers and dancers, it wasn't long before Conall turned to music and singing at the young age of four. He learned the ropes from neighbour, fellow flute player and maker, Marcus Hernon who also made the flutes which Conall plays today.
Séamus Flaherty's skills in dancing, singing and playing instruments reflect his personality. At only nineteen years old, Séamus meets each discipline with a passion and quiet zeal backed up by a love of the traditional Irish music heritage. Since the age of sixteen, he has been making waves in the fields of music, dance and singing across the globe; performing in China, U.S.A, Canada, The United Kingdom, Germany, Luxembourg, Belgium, Holland and France. He had the privilege of performing more recently alongside Cherish the Ladies at the world renowned Celtic Connections in 2017.
Special guest: Michael Coult, originally from a town called Glossop close to Manchester, developed a passion for traditional Irish music at a very young age. With Manchester as a hub for learning Michael developed his flute playing heavily influenced and encouraged by the city's venerated and also lesser known talents in the Irish music tradition. Michael moved to Limerick in 2005 where he completed a BA with Honours in Irish Music and Dance. During this time he gained exposure to many masters of the tradition that visited and gained a breadth of experiences with performance, cross-cultural exchanges, recording and composing. Since then Michael has traveled the world with various bands and touring shows to every continent on the globe. He works extensively with the incredibly popular touring production, "Celtic Legends" playing endless sellout shows across mainland Europe and Morocco, Australia, Lebanon, South America and beyond. A founder member of contemporary Irish/Scottish roots band 'The Recollective', Michael is currently working on his debut solo flute album. Having played with Ciarán, Conall and Séamus throughout the years, Michael is delighted to feature as a guest in the HighTime touring lineup.
Buy tickets for HighTime from Ireland at Cellar Stage™ Timonium
Friday, March 13th
TÉADA
Tickets $25.00 ~ Showtime 8:00 pm
Buy in advance! Remaining tickets will be available at the door.
ALL TICKET SALES FINAL, NO REFUNDS OR EXCHANGES
View Videos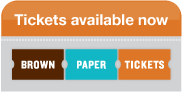 An Irish traditional band with a truly worldwide reach, Téada has appeared as a frequent headliner at major music festivals throughout the US, Canada, Mexico, Europe, Africa, Russia, Israel and Australia. Highlights include a 30,000-capacity stadium concert in Brittany, along with performances at Penang World Music Festival in Malaysia, Edmonton Folk Festival in Canada, Harare International Festival of the Arts in Zimbabwe, and Campeche International Festival in Mexico. In 2014 the band performed to 40,000 people during an extensive 7-week tour of Japan/Taiwan.
Continuing to grow in vision and popularity, Téada recently welcomed a sixth member to the line-up, legendary West Kerry singer and accordionist Séamus Begley, winner of 2013 TG4 Traditional Singer of the Year. The band recently released a smashing new album – Ainneoin na stoirme/In spite of the storm – on the Gael Linn label.
Founded by Sligo fiddler Oisín Mac Diarmada, Téada first came together in 2001 to make an appearance on the innovative TG4 television series 'Flosc.' One of Irish traditional music's leading exponents, Téada is driven by a fascination for the timeless, expressive force of music inherited from previous generations of musicians. Irish Music Magazine describes the band as "at the cutting edge of the next generation of Irish musicians… with a fierce familiarity with the old ways."
Buy tickets for Téada from Ireland at Cellar Stage™ Timonium
Friday, May 1st
Bob & Pam Ortiz & Band
(formerly known as Terra Nova)
Tickets $20.00 ~ Showtime 8:00 pm
Buy in advance! Remaining tickets will be available at the door.
ALL TICKET SALES FINAL, NO REFUNDS OR EXCHANGES
View Video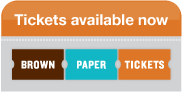 Pam Ortiz is that rare songwriter who can touch people where they feel deeply, where they laugh and where they cry. She did that for 10 years with the group Terra Nova in the '90s playing to packed coffee houses in the Baltimore, Washington area. Her songs were showcased in the three albums that the vocal group recorded.
Pam released a solo album, Rattle Them Chains, in 2012. The project featured special guests from her current band, husband Bob Ortiz, Ford Schuman, and Nevin Dawson as well as Washington-area musicians including the late Mike Auldridge on dobro.
The Pam Ortiz Band includes Pam's husband, Bob Ortiz, on percussion and guitar. Ford Schumann on guitar, Nevin Dawson on viola and violin, and Philip Dutton on piano and keyboards. The band has been performing in this configuration since 2012.
In 2017 the group hosted a seven concert series, Songs for Our Future, to packed houses. Each show raised funds for an organization that supported an important right or vulnerable group of people.
The Pam Ortiz Band partnered with local gospel trio, Sombarkin, in 2014, for concert performances of Red Devil Moon, an original musical inspired by Harlem Renaissance writer Jean Toomer's 1923 novel, Cane. The book for the musical was written by Robert Earl Price; Pam wrote the music and lyrics for the show. In 2016, the entire Red Devil Moon troupe took their performance to New York to do 5 shows as part of the New York International Fringe Festival. They have released a DVD as well as an audio recording of their 2014 performance. The troupe won the 2016 Kenny Award from the Kent County Arts Council and the Hedgelawn Foundation.
Buy tickets for Bob & Pam Ortiz & Band at Cellar Stage™ Timonium
Friday, June 12th
TOM CHAPIN
Tickets $30.00 ~ Showtime 8:00 pm
Buy in advance! Remaining tickets will be available at the door.
ALL TICKET SALES FINAL, NO REFUNDS OR EXCHANGES
View Video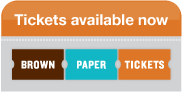 In a career that spans five decades, 25 albums and three GRAMMY awards, Hudson Valley Troubadour Tom Chapin has covered an incredible amount of creative ground. In addition to his work as a recording artist and concert performer, Chapin has acted on Broadway, as well as working extensively in films, television and radio.
As a music-maker, the multi-talented singer/songwriter/guitarist has maintained two long and productive parallel careers, both as a highly respected contemporary folk artist and as a pioneer in the field of children's music. In both roles, Chapin has established a reputation for insightful, heartfelt songcraft and effortlessly charismatic live performances. He continues to engage the hearts, minds and imaginations of young listeners with witty, life-affirming original songs delivered in a sophisticated array of musical styles. In either format, Chapin's infectious songs, sterling musicianship and personal warmth consistently shine through, whether he's performing on record or in a concert hall, an outdoor festival, a school, in front of a symphony orchestra or in an intimate coffeehouse.
The New York Times called Chapin "one of the great personalities in contemporary folk music," while Billboard called him "the best family artist around" and described him as "totally captivating." Parents magazine stated, "Nobody today is writing and performing better kids' songs than Tom Chapin."
The son of noted jazz drummer and teacher Jim Chapin and the grandson of author/critic Kenneth Burke and portrait painter James Chapin, Tom grew up in a family that encouraged artistic pursuits. He began performing professionally as a teenager in the early 1960s, playing in Greenwich Village folk clubs alongside his siblings Harry and Steve as The Chapin Brothers. In 1971, he began a five-year run as the host of the Emmy- and Peabody award-winning ABC-TV children's series Make A Wish. Chapin and his songs were also featured in the seminal 1970 documentary film Blue Water, White Death, for which he spent six months sailing the Indian Ocean searching for great white sharks.
Chapin launched his solo recording career with 1976's Life Is Like That. It was the first of a string of albums that further established his reputation as both a gifted storyteller and a natural entertainer, winning him an uncommonly loyal fan base in the process. He also continued to venture into other creative areas, playing the lead role in the hit Broadway musical Pump Boys and Dinettes, working off-Broadway as musical director of both Cotton Patch Gospel and Harry Chapin: Lies and Legends, and serving as host of TV's National Geographic Explorer. He's also written and performed satirical topical songs for National Public Radio's Morning Edition, and had a cameo role as the Vice Presidential candidate in Jonathan Demme's 2004 remake of The Manchurian Candidate.
Tom Chapin's new adult CD, THREADS, his 25th, finds the songwriter full of vitality and brimming with excitement. His strengths as writer, performer and storyteller are reflected in the wide range of styles and subjects he covers. Starting with a love song and ending with a call to action, THREADS includes wonderful stories about two extraordinary women, Julia Ward Howe and Dorothy Day, celebrations of the birth of two new grandchildren, and much more. This new collection of 13 powerful, emotional and literate story-songs is graced, as always, with fine singing and beautiful production. In the works is a live CD, to be recorded with his band in December 2017. It's scheduled for release in Spring 2018, to commemorate the 30th anniversary of his band playing together.
Chapin's latest family release is The Incredible Flexible You, a collection of 12 songs that help young listeners navigate the tricky waters of social interaction. It's "A Songbag of Social Clues." Each tune is designed for preschool and early elementary children with social cognitive challenges, and their parents and teachers, too. It won a Parents' Choice Gold Award, a Family Choice Award, a Mom's Choice Gold Award and a Creative Child CD of the Year Award.
Chapin also serves as narrator of a series of children's books, three of which, Mama Don't Allow, There Was An Old Lady Who Swallowed A Fly, and The Train They Call The City Of New Orleans, have won GRAMMY awards in the Best Spoken Word Album for Children category.
Simon and Schuster has released two children's books based upon his songs. The Library Book, based upon Library Song, written with Michael Mark, was released on October 3, 2017. His previous release is The Backwards Birthday Party, written by Chapin and John Forster.
Chapin is also a powerful advocate on behalf of a variety of charitable causes. He is a board member of WhyHunger, the organization which the artist's older brother, the late singer-songwriter/activist Harry Chapin, founded (as World Hunger Year) in the 1970s. He also remains active in a variety of environmental causes, as well as efforts on behalf of music and the arts in our public schools.
"I'm at that place in my life where I follow what interests me," Chapin concludes. "I still love the guitar, I still love to sing, and I still love the thrill of creation: a good song, a good recording, a good concert. I feel blessed to be my own boss, creating my own material and performing for so many different audiences, ages and generations."
Buy tickets for Tom Chapin at Cellar Stage™ Timonium
This slideshow requires JavaScript.
Friday, October 9th
VANCE GILBERT and JOE JENCKS
Tickets $25.00 ~ Showtime 8:00 pm
Buy in advance! Remaining tickets will be available at the door.
ALL TICKET SALES FINAL, NO REFUNDS OR EXCHANGES
View Video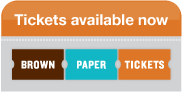 Vance Gilbert burst onto the singer/songwriter scene in the early 90's when buzz started spreading in the folk clubs of Boston about an ex-multicultural arts teacher who was knocking 'em dead at open mics.
Born and raised in the Philadelphia area, Vance started out hoping to be a jazz singer, and then discovered his affinity for the storytelling sensibilities of acoustic folk music. Once word got out about Gilbert's stage-owning singing and playing, Shawn Colvin invited him to be special guest on her Fat City Tour. Noted not only for being the ever consummate performer, Gilbert has recorded 12 albums, including 4 for Philo/Rounder Records and a duo album with friend Ellis Paul. Along with being opener of choice for artists as varied as Aretha Franklin, Arlo Guthrie, and Anita Baker, 2006 and 2007 found Gilbert opening 140+ shows for comedian George Carlin. Most recently he's the opener of choice for Paul Reiser and The Subdudes.
Considered by many to be an integral part of the national folk scene, Gilbert's approach to the acoustic singer songwriter idiom is significant. Gilbert's compositions, while frequently employing sophisticated melodies and harmonies that attest to his jazz roots, remain sublime attestations to the storyteller's craft. He even has a tune on a Grammy Nominated children's album. How rounded is that?
Joe Jencks is an international touring musician, award-winning songwriter, and celebrated vocalist known for his performances of musical beauty, social consciousness and spiritual exploration. A 20-year veteran of the international Folk circuit, Jencks has released 15 CDs in that time. Merging conservatory training with his Irish roots and working-class upbringing, Joe delivers engaged musical narratives filled with heart, soul, groove and grit. Blending well-crafted instrumentals and vivid songwriting, Jencks serves it all up with a lyric baritone voice that has the edgy richness of a good sea-salt caramel.
Joe's most recent solo CD — The Forgotten: Recovered Treasures From The Pen of Si Kahn — contains 14 previously unrecorded songs from American Folk legend, Si Kahn. Joe recorded the CD in Canada, with famed producer Ken Whiteley, and the collection of songs represents a return to Joe's more traditional Folk roots in both theme and musical styles. Celebrating the lost legends of hard working people from New England textile mills to Appalachian coal mining towns, from the Civil Rights movement to forgotten industrial towns in the Midwest. The Forgotten shines a welcome light on the lives of people whose experiences still need to be told and remembered.
Jencks' 2017 release — Poets, Philosophers, Workers, & Wanderers debuted as the #1 CD on the International Folk DJ Chart, also garnering recognition for #1 Song and #1 Artist. Additionally the recording spent eight weeks as the #1 CD on Sirius XM Radio's Americana Chart. With arrangements that blend sparse acoustic performances with Copeland-like orchestral tapestries, and encompass Celtic, Blues, and Traditional Folk styles, this CD reflects the depth of Joe's musical knowledge and diversity of influences. In addition, guest artists including: Ysaye Barnwell (Sweet Honey In The Rock), Cathy Fink, Harpeth Rising, Tret Fure, Reggie Harris, Edie Carey, Jon Carroll and many more. This long awaited collection of songs represents Joe's finest work to date, both as a vocalist and as a songwriter.
Having penned several #1 Folksongs including the ever-relevant "Lady of The Harbor," Jencks has become a fan favorite throughout North America. Co-founder and a vocal arranger for the harmony trio Brother Sun, Joe is also in demand as an arranger with over 30 appearances as a guest vocalist on various studio recordings.
From coffeehouses to Carnegie Hall, Jencks has made a mark on the American music scene, singing and telling stories that educate, illuminate, and uplift.
Buy tickets for Vance Gilbert & Joe Jencks at Cellar Stage™ Timonium