Shows: Cellar Stage Timonium
Uptown Concerts Money Back Guarantee
We encourage you to take a chance on an artist you don't know. If the music is really not to your liking and you wish to leave you can get a full refund of the ticket price any time before the headline act has played for 30 minutes.
Friday, May 18th
MUSTARD'S RETREAT
Opening: Letitia VanSant duo
Tickets $20.00 ~ Showtime 8:00 pm
ALL TICKET SALES FINAL, NO REFUNDS OR EXCHANGES
View Video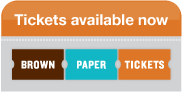 The oldest, and perhaps the most compelling, of all arts is the art of storytelling. Where we have been, where we are going how we came to be, where and why we are… the sharing of humor and wisdom. We have been telling and listening to stories since the dawn of time.
Mustard's Retreat has been delighting audiences by telling stories for 40 years — they are witty, insightful, fun, and profound, as well as accomplished songwriters and musicians (guitars, dulcimer, electric bass, mandolin, harmonica, pennywhistle). In addition to being raconteurs and storytellers, they will give you things to laugh about for days to come and remember for years. Tales of stupid frogs, wandering cadavers, haunted bridges and techo-nerds, memories of small towns and high school, first loves and last… and places we've been or maybe just dreamed of.
Everything the trio does on stage is aimed at pleasing, moving and engaging their audience. Whether singing their own gentle love songs and vivid ballads, telling tall tales or offering treasures from America's vast traditional song bag, a Mustard's Retreat show always feels like it's designed for the people who have come to see them that day. And leave it to these guys to pen a glowing ode to the coffeehouse volunteers whose enthusiasm keeps the folk embers glowing.
"I work with them several times a year and always wish it was more," said Canadian songwriter Garnet Rogers, among the most popular performers on the folk circuit. "The thing that always impresses me is the incredible openness they have with the audience. They stand up there and just radiate friendliness; the audience is included in the whole process, encouraged to sing along and talk back. I've learned a lot from them in that sense."
"They are so warm and friendly and giving on stage, completely in touch with the audience," said Tom Paxton… "there are no barriers at all, and you just love to watch that and be part of it. But the thing that strikes me about them from Jump Street — and that makes it all work so well — is that their time is so tight. Michael is such a wonderful, simple bass player; his time is just flawless. And that's why two guys can move you musically the way they do — they have a gorgeous sense of time and tempo, a real musicality to what they do."
Libby Glover was born and raised in Flint MI, and was singing before she could walk. She continued to sing in choirs and folk groups through high school and beyond. She was the bar tender at the Old Heldelberg Restaurant in Ann Arbor, MI when David did his first audition in Jan. 1975… and hired him on the spot. Soon they were singing together every night. With Michael they formed Mustard's Retreat in May 1975. They established a great reputation throughout Michigan for fine harmonies, engaging performances and memorable songs.
After working together for several years Libby headed out of MI to live in SC, FL, LA, TX, CA… generally finding a band to sing with wherever she was, as well as singing with David & Michael whenever she got back to Michigan.
Libby made the move back to Michigan several years ago, and the trio picked up where it had left off. "Libby elevates us", laughs David, "and brings a touch of class."
Letitia VanSant's lyrics are at once personally and politically relevant. Hailed as one of Baltimore's strongest songwriters, her distinctly intimate voice is fortified by sparse indie folk and Americana arrangements. Songs from her upcoming album Gut It to the Studs have already won critical acclaim from across the map, including Kerrville New Folk, the Mid-Atlantic Songwriting Contest, Falcon Ridge, Rocky Mountain Folks Fest, and Culture Trip's Top 8 DC-Area Musicians to Follow.
"…a consummate reflection of a rising Americana star." ~ PopMatters
"Letitia VanSant's soothing and melodious voice shines in her folk-Americana music. Her observant songwriting focuses on stories of people, and her melodies are earnest and beautiful." ~ Culture Trip
Buy tickets for Mustard's Retreat at Cellar Stage™ Timonium
Friday, June 8th
SUSAN WERNER
Opening: Joe Crookston
Tickets $25.00 ~ Showtime 8:00 pm
ALL TICKET SALES FINAL, NO REFUNDS OR EXCHANGES
View Video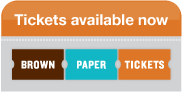 Susan Werner has done it again; the woman NPR named the "Empress of the Unexpected," has brought forth another unique concept album. Her new EP, An American in Havana, is a collection of original songs inspired by Werner's recent travels to Cuba. The recording features performances and arrangements by legendary Cuban percussionist Mayra Casales (Dizzy Gillespie, Tito Puenta, Regina Carter) along with Werner's trademark songcraft and wry, poetic lyrics.
Her previous recording, Hayseed, paid tribute to American agriculture and to her Iowa farm roots, Werner again keeping her audiences guessing and laughing simultaneously, lending her wry humor and passionate voice to subjects such as farmer's markets, agrochemicals, climate change, drought, longing for a sense of place, and the movement towards sustainable agriculture. The characters and perspectives are varied and colorful, the lyrics are sharp as thistles, the music is handmade and hoppin', and with Hayseed Werner continues her reign as one of the most bold and creative forces on the acoustic music scene today.
Listeners will recognize Werner's Americana roots, first heard on 2011's country/blues tinged Kicking the Beehive; however, the collection of originals that appear on Hayseed hits even closer to home. "Everything was mandolin and banjo and upright bass and fiddle," she says. "A sound that's as — forgive the term, but it finally applies — organic as a sound can get." Released on Sleeve Dog Records and distributed via Thirty Tigers, the album itself was commissioned by the University of Nebraska's Lied Center For The Performing Arts and the Institute for Agriculture and Natural Resources, and the entire project began with seed money from fans during a successful PledgeMusic campaign. Werner incentivized fans with unusual rewards like signed ears of corn from her folks' farm, and a percentage of the money raised was donated to three farming charities; Practical Farmers of Iowa in Ames, Midwest Organic and Sustainable Education Service (MOSES) of Spring Valley, Wisconsin, and The Land Institute in Salina, Kansas. Known for her engaging and energetic live show, Werner will be adding another homegrown aspect to her Hayseed tour schedule—making special appearances at local farmers markets throughout the nation.
After launching her career with the self-released Midwestern Saturday Night in 1993, her second recording Live at Tin Angel impressed executives at Private Music/BMG, which released her critically acclaimed major label debut Last of the Good Straight Girls in 1995. She also received critical accolades for her subsequent recordings Time Between Trains (VelVel, 1998) and New Non-Fiction (Indie, 2001). She has toured the nation with acts such as Richard Thompson, Keb' Mo', and Joan Armatrading, and was featured in a 1998 Peter, Paul, and Mary PBS special as one of the best of the next generation of folk songwriters.
---
Joe Crookston: Songwriter, guitarist, painter, fiddler, slide player, eco-village member and believer in all things possible. Named 2016 Folk Alliance International Artist-in-Residence and signed to Tamulevich Artist Management along with John Gorka and Peter Yarrow. His songs are being made into films.
He'll surprise you and awaken the cynics. He's plumbing for lyrical gold like a social archeologist. His songs are universal, his rhythm infectious and in concert, he is funny as hell one moment and transcendent the next.
Come to a show. Mystical, historical, and humorous roads, twisting through vivid cinematography. Short 4:00 films. Visual, artful and human. Brooklyn in July, Oklahoma towns, rattlesnake tails, turbary thieves, Galway heather, meter maids and drunk roosters. At the end of the night, you'll leave inspired. "The Long Note" is a phrase in Irish culture. "The Long Note" is that place of resonance and transcendence where the music, the voices, the instruments, and the community ALL come together and unite.
Whether he's picking his 48 Gibson, weaving through lap slide songs or looping his fiddle, he will draw you in. It happens every time. Watch a YouTube video. It's good, but it's not the same. You gotta come to a show. With unwavering courage to be himself, he is literate, poignant and funny as hell.
He lives in Ithaca NY, and tours regularly in the US, Ireland and Canada.
Buy tickets for Susan Werner at Cellar Stage™ Timonium
This slideshow requires JavaScript.
Friday, September 28th
JAMES KEELAGHAN and JEZ LOWE
Tickets $25.00 ~ Showtime 8:00 pm
ALL TICKET SALES FINAL, NO REFUNDS OR EXCHANGES
View Video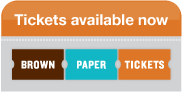 Called Canada's finest singer-songwriter by one of the most respected and lauded music journalists of the last 50 years, James Keelaghan is an artist who has proven to be a man for all seasons. As the calendar pages have turned for over a quarter of a century now, this poet laureate of the folk and roots music world has gone about his work with a combination of passion, intent and intensity, and curiosity.
Fusing his insatiable appetite for finding the next unique storyline Keelaghan also forges his pieces with brilliantly defined craftsmanship and a monogrammed artistic vision, making him one of the most distinctive and readily identifiable voices of not only the Canadian scene, but as a member of the international singer-songwriter community.
Armed with a songbook that has enlightened and enthralled, and been embraced, by audiences around the world, Keelaghan's life as an artist is one that is a perpetual journey on so many levels.
Most importantly it's a journey that has invited fans of literate and layered songwriting to be a part of his artistic expeditions, some that weave their way through marvelously etched stories of a historical nature with underlying universal themes, and others that mine the depths of the soul and the emotional trails of human relations.¨His masterful story telling, over the course of nine recordings, has been part of the bedrock of his success, earning Keelaghan his share of nominations and awards, and acclaim from Australia to Scandinavia.The necessity to write has always been a double-edged sword."
"I've always had the urge to write. Some things weren't being said in the way I wanted to say them. Then there are the different sides of what I write about. The narrative writing, the historical material, as well as the personal, where you have to take responsibility for what you are saying," says the Calgary native who has been calling Winnipeg home for the past few years.A disciplined visionary, Keelaghan's aces have long been a love of language, and history, as he earned a history degree years ago, his skills as a thespian that he acquired at an early age, that explain his ability to make an immediate connection with audiences in a live setting, and an ear for a memorable melody, and harmonies that make those melodies glisten.
"I'm good for 80 or so books a year, mostly history, non-fiction, but inspiration can come in many forms, I'm always on the lookout for a good story or idea. My sister told me the story that became Kiri's Piano. It was such an image," says Keelaghan, that visits a dark chapter in Canadian history, Japanese interment camps in the Second World War. Not only does his deep catalogue include timeless originals like Fires of Calais, Cold Missouri Waters, Jenny Bryce, Hillcrest Mine, and Kiri's Piano, Keelaghan is also a possessive interpreter of outside material. A fine example being his gripping take on Gordon Lightfoot's epic Canadian Railroad Trilogy on the Lighfoot Tribute disc Beautiful. There are a number of illustrations of his interpretive skills on his 2006 recording A Few Simple Verses. The closing tune on that spellbinding set, My Blood written with Jez Lowe, is one of many examples in Keelaghan's career, where he has invited collaboration into his creative process.
"I was at the Celtic Colors Festival in 2008 and the producers locked six of us in a house for a week, and the company included Dave Gunning, David Francey, and Rose Cousins, it was an amazing experience. We had to come up with enough material for a show at the end of it. To go along with a lifelong accumulation of influences, there have been these opportunities to work with equals, whether it be Oliver Schroer, Hugh McMillan, or Oscar Lopez. The sparks of collaboration, batting melodies back and forth, whatever, have produced some wonderful results," says the artist who ties it all together with a powerful voice, delivery, and a commanding presence where he finds a balance between examining the lighter and heavier sides of life.
For Keelaghan staying at the top of his game comes down to a very clear rule, "never stop accumulating."
"I want my audiences to know that I am open enough to try new things and push their bounds."
It was Dave Marsh, the award-winning American music critic and historian who not so long ago stated that James Keelaghan is "Canada's finest songwriter," and those few but powerful words of praise say it all about an artist who continues to set the bar at a lofty height.
---
Jez Lowe has built an enviable reputation as a songwriter and performer in the world of acoustic music, and as a recognized musical ambassador for his native North East England, with almost twenty albums and countless live performances around the world over the last thirty years.
Among those who have recorded their own versions of Lowe's songs are Fairport Convention, The Unthanks, The Dubliners, The Tannahill Weavers, Cherish The Ladies, Gordon Bok, Tom McConville, The McCalmans, The Black Brothers, Liam Clancy, Bob Fox and literally hundreds of others. Songs like BACK IN DURHAM GAOL, THE BERGEN, GREEK LIGHTNING and THESE COAL TOWN DAYS have generated scores of cover versions around the globe, and are now classics of their kind.
He has performed at some of the most prestigious venues in the world, both solo and with the Bad Pennies, including the main stages at Edmonton Festival (Canada), Tønder Festival (Denmark), The Kennedy Center and the Smithsonian (US), Port Fairy and Byron Bay Festivals (Australia) and at concerts and festivals in New Zealand, Hong Kong, Ireland, Holland, Germany and Spain.
In 2008, Jez was nominated as "Folksinger of the Year" in the BBC Folk awards, following the success of his album JACK COMMON'S ANTHEM the previous year. After a retrospective live collection, entitled NORTHERN ECHOES (winner of the Indie-Acoustic Award for "Best Lyrics" in 2009), 2010's follow-up CD, entitled WOTCHEOR! surpassed that success, and has become Jez's most popular album yet, spawning a series of special stage-shows and UK tours based on the themes of the album, to great acclaim. Last year also saw the release of a compilation of "18 essential Jez Lowe songs" entitled HEADS UP, containing some of his best-known compositions, such as THE BERGEN, BACK IN DURHAM GAOL, THESE COAL TOWN DAYS, GREEK LIGHTNING, and LONDON DANNY, plus bonus collaborative tracks with James Keelaghan and Vin Garbutt.
Buy tickets for James Keelaghan & Jez Lowe at Cellar Stage™ Timonium
Friday, October 26th
CHERYL WHEELER
Opening: Crys Matthews
Tickets $30.00 ~ Showtime 8:00 pm
ALL TICKET SALES FINAL, NO REFUNDS OR EXCHANGES
View Video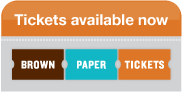 It has always seemed as if there were two Cheryl Wheelers, with fans of the New England songwriter relishing watching the two tussle for control of the mic. There is poet-Cheryl, writer of some of the prettiest, most alluring and intelligent ballads on the modern folk scene. And there is her evil twin, comic-Cheryl, a militant trend defier and savagely funny social critic. The result is a delightful contrast between poet and comic. Poet-Cheryl writes achingly honest songs of love and loss. Contrasting the prosaic landscapes of her native small-town America with the hopelessly rootless life of the traveling performer, she touches the common chords with any who feel the tug between our busy, clamorous times and the timeless longing for simplicity and silence. Her deceptively plain-spun songs have been hits for such main-stream stars as Suzy Bogguss (Aces) and Dan Seals (Addicted), and have been recorded by everyone from Bette Midler, Maura O'Connell, and Peter Paul and Mary; to Juice Newton and Garth Brooks. Comic-Cheryl comes on like Groucho-in-a-housecoat; a fiercely everyday woman with a barbed-wire tongue. Shredding the mores of our gossipy, greedy, trend-obsessed culture, Wheeler always aims enough darts at herself to never seem sanctimonious.
Wheeler was born in the small town of Timonium, Maryland. The wistful rural vistas she glimpses so poignantly through her fleeting windshield really do represent the deep pull of place she feels in her wandering life. With the possible exception of Greg Brown, no modern songwriter comes to mind who can write as convincingly about the sheer, simple-hearted joy of a nice day; whether a warm spring one spent driving down southern back roads, or a chilly gray one spent thinking properly dark thoughts at a bayside hotel. Where others seek the startling image, the 'Big Event,' Wheeler wraps her songs around the familiar image, the shared event. When it's comic-Cheryl's turn, the poet simply turns over the mic and allows the comic to be displayed in her native habitat: the stage. Wheeler can comically lampoon modern culture while thoughtfully teasing herself and the audience. As the two forces smooth their conflict, taking their separate turns and melding into the same artistic vision, Wheeler emerges as a gifted and openhearted songwriter approaching the sure summit of her craft. Audience members' abilities to find their own lives reflected in the sweet spaces of her songs reveals an artist comfortably wearing the austere genius that defines folk music's best traditions. More confidently and beautifully than ever before, she proves that the poet and the comic are one and the same.
---
DC's Crys Matthews is nothing if not ambitious. In August, she simultaneously released both a new full-length album, The Imagineers and an EP, Battle Hymn for an Army of Lovers. These collections showcase two sides of Matthews' dynamic songwriting; The Imagineers is a selection of thoughtful songs about love and life while Battle Hymn for an Army of Lovers tackles social justice themes. Songs from both projects have already won her accolades such as being selected as a top 10 finalist (out of 5,000 entries) in the NewSong Music Competition, winner of the People's Music Network's Social Justice Songs showcase, and an official showcase artist slot at Folk Alliance International in 2018.
Matthews blends Americana, folk, jazz, blues, bluegrass and funk into a bold, complex performance steeped in traditional melodies and punctuated by honest, original lyrics. In August 2015, Matthews released an EP called The Izzle Ballads, vol. II. Just as in the first installment, Matthews sings about hope, love, perseverance and justice with an ease and candor that one might expect from a southeastern North Carolina native whose mother happens to be a preacher. She has four other releases under her belt to date. Having been compared to everyone from Toshi Reagon to Tracy Chapman to Ruthie Foster, Matthews' eclectic infusion of genres has won her recognition and honorable mentions at the 2013 and 2014 Mid-Atlantic Song Contest and extensive radio play from WERA's Music Alley in Arlington to WTJU-Charlottesville and WMRA-Harrisonburg to KBOO-Portland.
Buy tickets for Cheryl Wheeler at Cellar Stage™ Timonium
Friday, November 16th
TOM CHAPIN
Opening: Amilia K Spicer
Tickets $30.00 ~ Showtime 8:00 pm
ALL TICKET SALES FINAL, NO REFUNDS OR EXCHANGES
View Video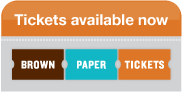 In a career that spans five decades, 25 albums and three GRAMMY awards, Hudson Valley Troubadour Tom Chapin has covered an incredible amount of creative ground. In addition to his work as a recording artist and concert performer, Chapin has acted on Broadway, as well as working extensively in films, television and radio.
As a music-maker, the multi-talented singer/songwriter/guitarist has maintained two long and productive parallel careers, both as a highly respected contemporary folk artist and as a pioneer in the field of children's music. In both roles, Chapin has established a reputation for insightful, heartfelt songcraft and effortlessly charismatic live performances. He continues to engage the hearts, minds and imaginations of young listeners with witty, life-affirming original songs delivered in a sophisticated array of musical styles. In either format, Chapin's infectious songs, sterling musicianship and personal warmth consistently shine through, whether he's performing on record or in a concert hall, an outdoor festival, a school, in front of a symphony orchestra or in an intimate coffeehouse.
The New York Times called Chapin "one of the great personalities in contemporary folk music," while Billboard called him "the best family artist around" and described him as "totally captivating." Parents magazine stated, "Nobody today is writing and performing better kids' songs than Tom Chapin."
The son of noted jazz drummer and teacher Jim Chapin and the grandson of author/critic Kenneth Burke and portrait painter James Chapin, Tom grew up in a family that encouraged artistic pursuits. He began performing professionally as a teenager in the early 1960s, playing in Greenwich Village folk clubs alongside his siblings Harry and Steve as The Chapin Brothers. In 1971, he began a five-year run as the host of the Emmy- and Peabody award-winning ABC-TV children's series Make A Wish. Chapin and his songs were also featured in the seminal 1970 documentary film Blue Water, White Death, for which he spent six months sailing the Indian Ocean searching for great white sharks.
Chapin launched his solo recording career with 1976's Life Is Like That. It was the first of a string of albums that further established his reputation as both a gifted storyteller and a natural entertainer, winning him an uncommonly loyal fan base in the process. He also continued to venture into other creative areas, playing the lead role in the hit Broadway musical Pump Boys and Dinettes, working off-Broadway as musical director of both Cotton Patch Gospel and Harry Chapin: Lies and Legends, and serving as host of TV's National Geographic Explorer. He's also written and performed satirical topical songs for National Public Radio's Morning Edition, and had a cameo role as the Vice Presidential candidate in Jonathan Demme's 2004 remake of The Manchurian Candidate.
Tom Chapin's new adult CD, THREADS, his 25th, finds the songwriter full of vitality and brimming with excitement. His strengths as writer, performer and storyteller are reflected in the wide range of styles and subjects he covers. Starting with a love song and ending with a call to action, THREADS includes wonderful stories about two extraordinary women, Julia Ward Howe and Dorothy Day, celebrations of the birth of two new grandchildren, and much more. This new collection of 13 powerful, emotional and literate story-songs is graced, as always, with fine singing and beautiful production. In the works is a live CD, to be recorded with his band in December 2017. It's scheduled for release in Spring 2018, to commemorate the 30th anniversary of his band playing together.
Chapin's latest family release is The Incredible Flexible You, a collection of 12 songs that help young listeners navigate the tricky waters of social interaction. It's "A Songbag of Social Clues." Each tune is designed for preschool and early elementary children with social cognitive challenges, and their parents and teachers, too. It won a Parents' Choice Gold Award, a Family Choice Award, a Mom's Choice Gold Award and a Creative Child CD of the Year Award.
Chapin also serves as narrator of a series of children's books, three of which, Mama Don't Allow, There Was An Old Lady Who Swallowed A Fly, and The Train They Call The City Of New Orleans, have won GRAMMY awards in the Best Spoken Word Album for Children category.
Simon and Schuster has released two children's books based upon his songs. The Library Book, based upon Library Song, written with Michael Mark, was released on October 3, 2017. His previous release is The Backwards Birthday Party, written by Chapin and John Forster.
Chapin is also a powerful advocate on behalf of a variety of charitable causes. He is a board member of WhyHunger, the organization which the artist's older brother, the late singer-songwriter/activist Harry Chapin, founded (as World Hunger Year) in the 1970s. He also remains active in a variety of environmental causes, as well as efforts on behalf of music and the arts in our public schools.
"I'm at that place in my life where I follow what interests me," Chapin concludes. "I still love the guitar, I still love to sing, and I still love the thrill of creation: a good song, a good recording, a good concert. I feel blessed to be my own boss, creating my own material and performing for so many different audiences, ages and generations."
---
It may be her haunting, husky voice that first grabs a listener, the way it glides over melodies like smoke, but it's the songwriting that Amilia K Spicer really wants you to hear. It fuses together the different places she calls home: Raised in rural Pennsylvania, currently residing in California, spending half the year in Austin, the topography covers languid farm landscapes, red dirt Americana, and an occasional turn down a dark alley with flickering neon.
"Been running my whole life trying to get to the other side
And I dream of the Serengeti
Chased by lions while the ravens fly"
As the lyric from her song "Shotgun" implies, singer-songwriter Amelia K Spicer has a thing for wide-open spaces and mystical places. Even her record label name, Free Range Records, reflects her vagabond spirit—which has carried her from the green hills of her native Pennsylvania, through the hill country of central Texas, to the mountain monasteries of Tibet. Based in Los Angeles and Austin, she might tell you she feels most rooted when she's heading toward a distant horizon.
The songs on Spicer's new album, Wow and Flutter, capture the vastness of those horizons with a cinematic quality, somehow sweeping us into the panorama as we listen. It should surprise no one that she pursued a career in film before music became her muse. The dichotomy of shadow and light, grit and wonder, are in the sonics, rather than on the screen.
"One of the best albums, any genre, in the last decade" ~ Popdose
"One of the indie scene's truly titanic talents…" ~ Vents Magazine
"Spicer renders her listeners transfixed… Rustic twang with smokey, seductive vocals" ~ Music Connection Magazine
Buy tickets for Tom Chapin at Cellar Stage™ Timonium
Friday, December 14th
AN IRISH CHRISTMAS
Tickets TBA ~ Showtime 8:00 pm
ALL TICKET SALES FINAL, NO REFUNDS OR EXCHANGES
Friday, January 11th
CHRISTINE LAVIN and VANCE GILBERT
Tickets $30.00 ~ Showtime 8:00 pm
ALL TICKET SALES FINAL, NO REFUNDS OR EXCHANGES
View Video
Christine Lavin is a singer/songwriter/guitarist/recording artist/author/videographer who has been working as a musician based in New York City since 1984. She is currently producing her 23rd solo album, scheduled for release in the fall of 2017. Her 22nd album, CHRISTINE LAVIN & FRIENDS LIVE AT McCABE'S GUITAR SHOP was produced by Hillary Rollins, and includes five stellar LA performers (Gary Stockdale, Pat Whiteman, Cynthia Carle, David Lucky, and MaryJo Mundy), and the revered British singer/songwriter, Daniel Cainer. Christine sings seven songs on this album.
She has produced ten compilation CDs, JUST ONE ANGEL 2.0 being the latest, which have showcased the songs of dozens of singer/songwriters whose work she admires. The food-themed compilation ONE MEAT BALL, includes a 96-page cookbook that Christine edited.
For four years she hosted "Slipped Disks" on XM satellite radio, playing CDs slipped to her backstage by compatriots, and she is now the occasional guest host for the City Folk Sunday Supper on WFUV-FM at Fordham University. She also writes freelance for various publications (including The Washington Post, Huffington Post, The St. Petersburg Times, The Performing Songwriter, The Finger Lakes Times, and Delta "Sky" Magazine).
The book THE PLUTO FILES: THE RISE AND FALL OF AMERICA'S FAVORITE PLANET, written by Neil deGrasse Tyson, director of the Hayden Planetarium in NYC, includes the complete lyrics to Christine's song "Planet X," which details Pluto's history and planetary status debate. The book is published by W.W. Norton — and Christine got a "D" in Astronomy in college (see kids? You CAN make up for the mistakes of your youth).
She has appeared in concert with Neil deGrasse Tyson as part of his "Astronomers & Comedians" tour, and is fairly certain she is the first Astronomy D student to ever do so.
Christine founded the group, "Four Bitchin' Babes" in 1990, toured with them for eight years, and the group has continued successfully to this day, performing concerts all over the US.
Ms. Lavin's song "Amoeba Hop" was turned into a science/music book by illustrator Betsy Franco Feeney (Puddle Jump Press), received the stamp of approval from The International Society of Protistologists, and a "Best Book Award" from The American Association for The Advancement of Science.
Betsy and Christine have collaborated again on HOLE IN THE BOTTOM OF THE SEA, a children's book with CD that tells the story of an oil spill with an emphasis on clean, alternative energy. More than 50 singers from around the world are included on the CD. That book was crowdfunded by Kickstarter and is currently looking for a publisher.
Christine performs concerts all over the US, Canada, and points beyond (Australia, Germany, Israel), and hosts knitting circles backstage prior to each show. Songs of hers have been performed by artists as diverse as Broadway stars Betty Buckley, Sutton Foster, and David Burnham, cabaret divas Andrea Marcovicci, Barbara Brussell, and Colleen McHugh, the college a cappella Dartmouth Decibelles, and The Accidentals, winners of the National Harmony Sweepstakes championship.
Christine has recently added intermission tutorial activities to her concert — teaching audience members how to fold cloth napkins in the fancy "Downton Abbey" style. Even she can't believe how popular this halftime activity has become. "It's almost like they come for the napkin folding, then stay for the music," she says quizzically.
Her award-winning book, COLD PIZZA FOR BREAKFAST: A MEM-WHA?? is available in paperback, kindle, iPad, and audio book formats. In 2011 it won the 43rd Annual ASCAP Deems Taylor Award for Excellence In Non-Fiction Writing About Pop Music. Just One Angel, her first holiday compilation project, (22 artists, 22 Christmas/Hanukah/Solstice/New Year's songs) became a four-artist west coast tour that hit the road in December of 2011, 2012, and 2013.
For eight years (2012-2016) Christine performed co-bill concerts with Boston comedian Don White all over the US and Canada.
OTHER AWARDS: In 2012 she won a NYC Nightlife Award given annually to the best concert and cabaret performers in New York City. Christine has also won five ASCAP composer awards, the Backstage Bistro Award for Best NYC Singer/Songwriter Of The Year, The Kate Wolf Memorial Award, and her album Good Thing He Can't Read My Mind won Album Of The Year from the National Association Of Independent Record Distributors.
LATEST PROJECTS: Christine started creating videos for her songs in 2011, and now creates them for other artists (Robyn Landis, John Margolis, Don White, Ray Jessel, Honor Finnegan, Craig Werth, Grammy-winner Julie Gold, David Ippolito). She has many posted at Youtube and Vimeo. This one: http://www.vimeo.com/28256675 won the weekly indy short film contest on WNET in NYC and was broadcast on Channel 13 in NYC.
Christine Lavin was the keynote speaker in November 2016 at the annual North East Regional Folk Alliance Conference (NERFA) held in Stamford, CT. A written expanded edition of her presentation is available upon request — 92 pages of advice she's gathered over the years that will help new performers find their way is this everchanging world.
"A garrulous comic observer of contemporary manners" ~ NY Times.
"An enchanting stage performer" ~ Cosmopolitan.
"Lavin is the central force in the most visible segment of the contemporary folk music scene. Captivating." ~ Billboard.
"Christine Lavin puts delightful melodies behind wry, witty and perceptive observations about life." ~ NY Daily News.
"Lavin can write serious, sensitive songs with the best of them. But it's her funny material that sticks in the mind." ~ Providence Bulletin.
"She's a folkZinger!" ~ Orlando Sentinel.
"A Christine Lavin concert is an experience you will remember with big smiles………" ~ Joyce Sica, Uptown Concerts.
---
Vance Gilbert's BaD Dog Buffet… Can something be wry, aching, hysterical, evocative, provocative, fun, beautifully sung, and consummately played all at once? Can it?
That'd be Vance Gilbert and his transcendent latest album "BaD Dog Buffet."
With the generous assistance from a varied list of super-respected guests — including Celtic harpist/singer Aine Minogue, bluegrass boys Darol Anger and Joe Walsh Jr., jazz sax player Grace Kelly, country rock hero Roy Sludge, and guitar mainstay Kevin Barry — this talented man's musical truth plays out shamelessly on BaD Dog Buffet.
Fully funded by his fans, the record has so far received raves reviews based solely on the material folks knew would be on it Those who know and love Vance have already enjoyed the life-loving capitulation of "God Bless Everyone," the seething rocker "Nothing from You," and the tongue-in-cheek, happy break-up song, "Out the Way We Came In." "First Ring" is a Vance classic, a banjo love story rooted in folk whimsy, while "Kiss the Bad Boys" sounds like what would happen if Bootsy Collins and Bruce Springsteen were trapped in an elevator and ended up writing a song together. "Unfamiliar Moon," which some may know as Vance's signature song — a tune that landed him in the second round of auditions of TV's "America's Got Talent" — is revisited here in a pared down version with Anger on fiddle.
Like all great artists, Vance truly happens live. In fact he developed his reputation with his jawdropping, diverse, funny, devastating, and gorgeous live performances. Arlo Guthrie, Anita Baker, the late George Carlin have all requested Vance to be added to their bills.
Vance exploded onto the scene in the early 90's, with buzz spreading quickly. Who was this multicultural arts teacher knocking them dead at open mics? After opening Shawn Colvin's 1992 Fat City tour, he took much of America by storm and by surprise. "With the voice of an angel, the wit of a devil, and the guitar playing of a god, it was enough to earn him that rarity: an encore for an opener," wrote the Fort Worth Star-Telegram in its review of a show from the Colvin tour.
Vance followed with three acclaimed albums for the Rounder/Philo label — Edgewise (1994), Fugitives (1995), and Shaking Off Gravity (1998). Then, Somerville Live (2000), was lionized by the Boston Globe as the disc "young songwriters should study the way law students cram for bar exams," and New York's Town and Village called One Thru Fourteen (2002), "lively, eclectic, electrifying and transcending."
Gilbert then released a duo album with his friend Ellis Paul, entitled Side Of The Road (2003). The Boston Globe described it as "the songwriter's most compelling work; literate, heartfelt, rippling… emotionally resonant." The Globe placed the album on its Top 10 list that year.
Gilbert only continued on with three more albums, Angels, Castles, Covers (2006) displaying his vocal virtuosity, with sounds of Motown, the R&B of Al Green, and classic Joni Mitchell. Up On Rockfield (2008) just after a year and a half as support for George Carlin, and Old White Men.
Which brings us full circle to BaD Dog Buffet, the latest in a growing, glowing oeuvre and an evocative catalog created by a cornerstone acoustic artist.
This slideshow requires JavaScript.
Friday, February 8th
ANNE HILLS and DAVID ROTH
Tickets TBA ~ Showtime 8:00 pm
ALL TICKET SALES FINAL, NO REFUNDS OR EXCHANGES
View Video
Anne Hills is one of the most beloved voices of the contemporary folk music scene, receiving awards and recognition for her live performances, her unique solo and collaborative recording projects, and her overall artistry and benefit work. Her song "Follow That Road" was the title cut of the Martha's Vineyard Songwriter Retreat and has been a certified folk classic since the late 1990s. Whether she is singing her own songs, the words of six-year-old Opal Whiteley, or her song settings of the Hoosier poet James Whitcomb Riley; accompanied with her guitar, banjo, or simply a Tibetan bell, she puts her whole heart and soul into the moment. You won't want to miss a chance to hear her songs and stories in person. She tours extensively, winning over audiences with her warm, lively and humorous performances. (And if you love her writing, be sure to check out her "Haiku a Day" shared via her Facebook page!) The AllMusic Guide says, "A stunning soprano tone has made Anne Hills one of contemporary music's premiere vocalists … Her knack for writing heartfelt songs [has] brought her to the upper echelon of her craft." and Tom Paxton says, "Anne Hills is such an exquisite singer that it's understandable that people might be swept up in the pure beauty of her voice and thereby overlook her writing. That would be a mistake. For me, Anne's writing, in songs like 'Follow That Road' and many others, is as direct, melodic and deep as any work being done today. She is quite simply one of my absolute favorite songwriters."
---
David Roth strikes many chords, hearts, and minds with his unique songs, offbeat observations, moving stories, sense of the hilarious, and powerful singing and subject matter. As singer, songwriter, recording artist, keynote speaker, workshop leader, and instructor, David has earned top honors at premier songwriter competitions – Kerrville (TX) and Falcon Ridge (NY) – and taken his music, experience, and expertise to a wide variety of venues in this and other countries full-time for three decades.
David's songs ("Rising in Love," "Earth," "Manuel Garcia," "May the Light of Love," "Nine Gold Medals," "Spacesuits," "Rocket Science," "I Stand for Love," "That Kind of Grace," and many more) have found their way to Carnegie Hall, the United Nations, several Chicken Soup for the Soul books, the Kennedy Center, Peter, Paul, & Mary's "Discovered" (Warner Brothers), the Kingston Trio's "Born at the Right Time," NASA's Goddard Space Center ("Rocket Science" went up on the Space Shuttle Atlantis's May 2009 mission to repair the Hubble Telescope), the classic folk song books "Rise Up Singing" and "Rise Again" (sequel), and 13 CDs on the Wind River and Stockfisch (Germany) labels. Winner of 4 Positive Music Awards and the 2015 Grace Note (Unity Worldwide) for Outstanding Contribution to New Thought Music, David has also been featured on many of Christine Lavin's seminal Rounder Records compilations. The former artist-in-residence at New York's Omega Institute has also been a songwriting judge at Kerrville, Napa Valley (CA), Tumbleweed (WA), Eventide Arts (MA), the Avalon Festival (WV), the South Florida Folk Festival, and for the Rhode Island Songwriters Association (RISA).
David has also taught singing, songwriting, and performance at the Augusta Heritage workshops, SummerSongs (NY – where he currently serves as Executive Director), Common Ground on the Hill (MD), the Woods Dance & Music Camp (Canada), WUMB's Summer Acoustic Music Week (NH), Moab Folk Camp (UT), Rowe Center (MA), Pendle Hill (PA), Lamb's Retreat (MI), the Swannanoa Gathering (NC), the National Wellness Institute (WI), and for many other songwriting groups and associations around the country. David is also founder/director of the Cape Cod Songwriters Retreat and creator/host of Cape Cod's "Full Moon Open Mic" which, for the past 12 years has provided a forum for musicians to connect and be heard while at the same time collecting donations ($14,000 to date) for local non-profits to help neighbors in need.