Shows: Cellar Stage™ Timonium
Uptown Concerts Money Back Guarantee
We encourage you to take a chance on an artist you don't know. If the music is really not to your liking and you wish to leave you can get a full refund of the ticket price any time before the headline act has played for 30 minutes.
Friday, November 22nd
Al Petteway & Amy White
A Celebration of 25 Years of Making Beautiful Music Together
Yasmin Williams opens
Tickets $22.00 ~ Showtime 8:00 pm
Buy in advance! Remaining tickets will be available at the door.
ALL TICKET SALES FINAL, NO REFUNDS OR EXCHANGES
View Videos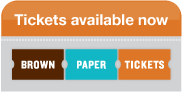 GRAMMY AWARD-WINNING GUITARIST – INDIE AWARD-WINNING DUO
As heard on Ken Burns documentaries including: Mark Twain, The National Parks: America's Best Idea, Baseball: The Tenth Inning, Prohibition, The Dust Bowl, The Roosevelts.
Al Petteway & Amy White have long been a favorite, with their eclectic repertoire that includes original, traditional, contemporary Celtic- and Appalachian-influenced music with occasional nods to Blues, New Age, and Jazz. Their performances feature acoustic guitar, mandolin, Celtic harp, piano, banjo, mountain dulcimer, and some of the finest vocals you'll hear in any genre.
Before moving from the Washington, DC area to the mountains of Western North Carolina, Al & Amy won several Governor's Awards from the Maryland State Arts Council, and a grand total of 50 WAMMIE Awards from the Washington Area Music Association including "Musician of the Year." Together, they won an Indie award for Gratitude, their album of original, groove-oriented instrumental guitar duets. Al went on to win a GRAMMY for his contribution to the album Pink Guitar, The Music of Henry Mancini and was voted one of the Top 50 Guitarists of all time by the readers of Acoustic Guitar Magazine where he also won Silver and Bronze medals in the magazine's "Players' Choice Awards."
Al & Amy's music has been featured on a number of Ken Burns documentary films, most notably the soundtrack of the Ken Burns EMMY-winning documentary, The National Parks: America's Best Idea. Their album, Caledon Wood (which includes the main theme of the National Parks documentary) was counted among the essential albums of the past 20 years in the Acoustic Guitar Magazine 20th anniversary issue. Al and Amy have released over 20 full-length recordings, and over a dozen instructional DVDs and books. They are visual artists as well, and their photography is represented by NatGeoCreative, the stock photo agency for the National Geographic Society.
After decades of instrumental composition, Amy's two most recent recordings feature her singing and songwriting, with Al contributing as co-producer and session guitarist. Both of her albums, Home Sweet Home: Songs of Love, Loss, and Belonging, and Didn't We Waltz reached the top ten on the FolkDJ radio charts nationwide and overseas. Al's recent solo projects feature his signature finger-style guitar playing with a wide variety of Country Blues, Celtic, Appalachian, and Jazz stylings. Al and Amy performances are always beautifully compelling. They are not only technically impressive, but are also heartwarming and brimming with magic, with each artist having the chance to shine and share.
Among many other pursuits, Al continues to record solo guitar albums and video samples for Dreamguitars.com as well as video lessons for Homespun Videos. He also coordinates "Guitar Week" for the world famous music camp, The Swannanoa Gathering.
---
"Perhaps not since the arrival of Michael Hedges has there been such a bold acoustic innovator. Remember her name: Yasmin Williams has arrived." ~ Pete Brown, Vintage Guitar Magazine.
Yasmin Williams is an acoustic fingerstyle guitarist with an unorthodox, modern style of playing. Her music has been commonly described as refreshing, relaxing, and unique and has been called some of the most imaginative guitar music out today. She utilizes various techniques including alternate tunings, percussive hits, and lap tapping in her music to great effect. She has won various local talent shows, was a finalist in the Rolling Stones Young Gun guitar competition, was the Grand prize winner of New York University's Ultra Violet Live talent show, and won the grand prize in Culpeper Has Talent. She was recently featured on NPR's Weekend Edition Saturday show.
"Williams's music transcends the standard idea of what a guitarist should do." ~ NPR Music
Buy tickets for Al Petteway & Amy White at Cellar Stage™ Timonium
Friday, December 13th
JOHN GORKA and CHERYL WHEELER

Tickets $35.00 ~ Showtime 8:00 pm
Buy in advance! Remaining tickets will be available at the door.
ALL TICKET SALES FINAL, NO REFUNDS OR EXCHANGES
View Videos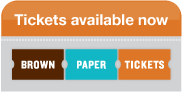 John Gorka is an honored icon of folk tradition. Energetic acoustic music that is not a trend, not a fad, but an expression of everyday life, is his trademark. John's rich baritone voice and unique songcraft weave a magical spell that can only be described as 'Gorka.'
"He weaves wry, slice of life observations…" ~ Associated Press.
Rising from a milieu of lovelorn singer/songwriters, John Gorka illuminates instead with his trademark wordplay, twisting, turning and typing words and phrases in the way a balloon artist creates complex creatures from simple balloons. Few contemporary songwriters coax language as deftly as Gorka. For over two decades, Gorka's keen ear has picked up the stories of those along his path, folding them into poetry and song. His keen perceptiveness inspires people from all over the world to share their stories. By involving those tales in his music, he escapes the trap of introspection that hobbles less gifted singer/songwriters. John Gorka flies below the pop culture radar with an almost cult-like following that never fails to fill concerts. Speak with any of his fans and one instantly feel's their enthusiasm and genuine affection. His shy, almost self-effacing stage presence rightfully focuses attention on the songs. John's versatility on guitar and piano keeps his sets musically interesting, while his rich baritone effortlessly executes his bidding. And he's never short of the sly comment or clever joke that invariably ignites his audience. His latest recording is True in Time.
"The preeminent male singer-songwriter of the New Folk Movement." ~ Rolling Stone.
"Rare artist…strong poetry, complex melodies, clever wit." ~ SingOut!
It has always seemed as if there were two Cheryl Wheelers, with fans of the New England songwriter relishing watching the two tussle for control of the mic. There is poet-Cheryl, writer of some of the prettiest, most alluring and intelligent ballads on the modern folk scene. And there is her evil twin, comic-Cheryl, a militant trend defier and savagely funny social critic. The result is a delightful contrast between poet and comic. Poet-Cheryl writes achingly honest songs of love and loss. Contrasting the prosaic landscapes of her native small-town America with the hopelessly rootless life of the traveling performer, she touches the common chords with any who feel the tug between our busy, clamorous times and the timeless longing for simplicity and silence. Her deceptively plain-spun songs have been hits for such main-stream stars as Suzy Bogguss (Aces) and Dan Seals (Addicted), and have been recorded by everyone from Bette Midler, Maura O'Connell, and Peter Paul and Mary; to Juice Newton and Garth Brooks. Comic-Cheryl comes on like Groucho-in-a-housecoat; a fiercely everyday woman with a barbed-wire tongue. Shredding the mores of our gossipy, greedy, trend-obsessed culture, Wheeler always aims enough darts at herself to never seem sanctimonious.
Wheeler was born in the small town of Timonium, Maryland. The wistful rural vistas she glimpses so poignantly through her fleeting windshield really do represent the deep pull of place she feels in her wandering life. With the possible exception of Greg Brown, no modern songwriter comes to mind who can write as convincingly about the sheer, simple-hearted joy of a nice day; whether a warm spring one spent driving down southern back roads, or a chilly gray one spent thinking properly dark thoughts at a bayside hotel. Where others seek the startling image, the 'Big Event,' Wheeler wraps her songs around the familiar image, the shared event. When it's comic-Cheryl's turn, the poet simply turns over the mic and allows the comic to be displayed in her native habitat: the stage. Wheeler can comically lampoon modern culture while thoughtfully teasing herself and the audience. As the two forces smooth their conflict, taking their separate turns and melding into the same artistic vision, Wheeler emerges as a gifted and openhearted songwriter approaching the sure summit of her craft. Audience members' abilities to find their own lives reflected in the sweet spaces of her songs reveals an artist comfortably wearing the austere genius that defines folk music's best traditions. More confidently and beautifully than ever before, she proves that the poet and the comic are one and the same.
This slideshow requires JavaScript.
Friday, December 20th
SEAMUS KENNEDY CHRISTMAS
with TEELIN IRISH DANCERS
Tickets $25.00 ~ Showtime 8:00 pm
Buy in advance! Remaining tickets will be available at the door.
ALL TICKET SALES FINAL, NO REFUNDS OR EXCHANGES
View Video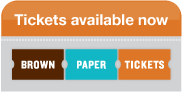 This Belfast native never fails to please with his blend of traditional ballads, seasonal favorites & rapid-fire wit. His repertoire seems limitless & his rapport with his audiences is legendary. Joining him are the Irish step dancers from the Teelin Irish Company who will dazzle you with their glittering attire & equally flashy footwork.
A four-decade veteran of the Irish/Celtic festival circuit, Seamus Kennedy was first influenced by the legendary Clancy Brothers and Tommy Makem. From them he learned the importance of not only being a solid musician, but also of being an all-round entertainer. With a thorough knowledge of the traditional and contemporary songs of Ireland and Scotland, he is equally proficient with American music, be it folk, country, bluegrass or a little Western Swing.
Originally from Belfast, but now based in Annapolis, MD, he has been entertaining audiences all over the United States from Alaska to Florida, from Maryland to California for more than four decades. At home in venues ranging from intimate house-concerts and folk-clubs to large concert halls and festivals, Seamus has been bringing tour groups to Ireland for 30 years to experience the music and culture of his homeland "up close and personal".
"A master showman with an unmatched repertoire; a maestro among Irish troubadours." ~ Irish Fest, Milwaukee
An accomplished guitarist with a ready wit and a vast store of songs, he travels the country making folks laugh, sing and forget their cares for a while. Kennedy's ability to combine a total command of the music with humor makes him unique in the industry. His strong interactive entertainment skills and his participation with the audience have helped him create an exceptionally loyal fan base everywhere he goes.
"Seamus Kennedy's music is a gleefully mixed bag of styles and traditions…an enjoyably eclectic and often surprising collection." ~ Richard Middleton, Sing Out Magazine!
His many recordings (16 at last count) show his diversity, and feature something for everyone, from the silly to the serious, from instrumentals to a capella vocals, with a healthy dose of humor thrown in. Daft ditties, children's songs, and tongue twisters are all grist for his mill.
In 2007 he added another string to his bow — author. With four of his musical colleagues, Dennis O'Rourke, Frank Emerson, Robbie O'Connell and Harry O'Donoghue, he wrote a collection of short stories about the life of an Irish entertainer on the road. Clean Cabbage In The Bucket has been called "…great storytelling, hilarious, ribald and sometimes poignant — a wild ride through the world of traveling musicians."
"The hardest working superstar in the whole business is the irrepressible Seamus Kennedy, who seems to have the energy of ten men. The craic has never been better and it is in the good hands of Seamus Kennedy." ~ Shay Clark, Irish American News
Buy tickets for Seamus Kennedy Christmas at Cellar Stage™ Timonium
Friday, January 10th
THE 9 SONGWRITER SERIES
Tickets $20.00 ~ Showtime 8:00 pm
Buy in advance! Remaining tickets will be available at the door.
ALL TICKET SALES FINAL, NO REFUNDS OR EXCHANGES
View Video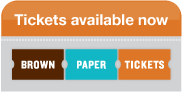 Founded in Washington DC in 2008 by singer/songwriter Justin Trawick, "The 9 Songwriter Series" is a touring collective and live show featuring nine acts performing together for one evening of songs and collaboration. In an industry where artists are often working independently, "The 9" brings performers together, often whom have never met, to combine their talents and perform to large crowds around the country. Each installment features an ensemble of nine acts performing in a unique and captivating format, telling stories, and sitting in on each other's songs with little to no rehearsal for a community experience that can't be duplicated or emulated. To date, over 500 different artists have participated in "The 9" at shows in DC, Baltimore, Annapolis, Philadelphia, New York, Fairfield, Boston, Richmond, Charlottesville, Charlotte, New Orleans, Atlanta, Los Angeles and San Francisco.
Buy tickets for The 9 Songwriter Series at Cellar Stage™ Timonium
Friday, February 21st
HIGHTIME
Tickets $22.00 ~ Showtime 8:00 pm
Buy in advance! Remaining tickets will be available at the door.
ALL TICKET SALES FINAL, NO REFUNDS OR EXCHANGES
View Video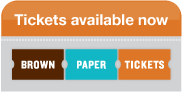 HighTime, a fresh new trio from the heart of Conamara, Ireland, combines Irish music and an intriguing blend of modern folk influences to produce a rich sound and exciting experience to delight listeners.
Featuring an unusual line-up of flute, whistles, harp, bodhrán, guitar and vocals (with some Irish dancing steps thrown in!), HighTime make a youthful and energetic statement.
Equal measures of music and tradition from old Ireland coupled with bold new arrangements make for a tasty platter of story, music, song and dance from these three young men; All hailing from the village of Ardmore on the rugged west coast.
Ciarán Bolger is an entertainer, singer and guitarist from Garraí Árd in the village of Ardmore in Conamara. Learning whistle and traditional sean-nós singing at a young age, Ciarán developed a love and respect for the music tradition of Conamara. Focusing on guitar in his teens, Ciarán explored a mixture of traditional and contemporary music. This exploration has formed the basis for his emotive vocals and also his vibrant and expressive guitar style; drawing inspiration from a multitude of genres.
Conall Flaherty is a multi-instrumentalist and singer hailing from South Connemara in the village of Ardmore. Growing up in an area famed for its musicians, singers and dancers, it wasn't long before Conall turned to music and singing at the young age of four. He learned the ropes from neighbour, fellow flute player and maker, Marcus Hernon who also made the flutes which Conall plays today.
Séamus Flaherty's skills in dancing, singing and playing instruments reflect his personality. At only nineteen years old, Séamus meets each discipline with a passion and quiet zeal backed up by a love of the traditional Irish music heritage. Since the age of sixteen, he has been making waves in the fields of music, dance and singing across the globe; performing in China, U.S.A, Canada, The United Kingdom, Germany, Luxembourg, Belgium, Holland and France. He had the privilege of performing more recently alongside Cherish the Ladies at the world renowned Celtic Connections in 2017.
Special guest: Michael Coult, originally from a town called Glossop close to Manchester, developed a passion for traditional Irish music at a very young age. With Manchester as a hub for learning Michael developed his flute playing heavily influenced and encouraged by the city's venerated and also lesser known talents in the Irish music tradition. Michael moved to Limerick in 2005 where he completed a BA with Honours in Irish Music and Dance. During this time he gained exposure to many masters of the tradition that visited and gained a breadth of experiences with performance, cross-cultural exchanges, recording and composing. Since then Michael has traveled the world with various bands and touring shows to every continent on the globe. He works extensively with the incredibly popular touring production, "Celtic Legends" playing endless sellout shows across mainland Europe and Morocco, Australia, Lebanon, South America and beyond. A founder member of contemporary Irish/Scottish roots band 'The Recollective', Michael is currently working on his debut solo flute album. Having played with Ciarán, Conall and Séamus throughout the years, Michael is delighted to feature as a guest in the HighTime touring lineup.
Buy tickets for HighTime from Ireland at Cellar Stage™ Timonium
Friday, March 13th
TÉADA
Tickets $25.00 ~ Showtime 8:00 pm
Buy in advance! Remaining tickets will be available at the door.
ALL TICKET SALES FINAL, NO REFUNDS OR EXCHANGES
View Videos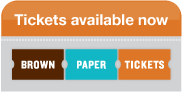 An Irish traditional band with a truly worldwide reach, Téada has appeared as a frequent headliner at major music festivals throughout the US, Canada, Mexico, Europe, Africa, Russia, Israel and Australia. Highlights include a 30,000-capacity stadium concert in Brittany, along with performances at Penang World Music Festival in Malaysia, Edmonton Folk Festival in Canada, Harare International Festival of the Arts in Zimbabwe, and Campeche International Festival in Mexico. In 2014 the band performed to 40,000 people during an extensive 7-week tour of Japan/Taiwan.
Continuing to grow in vision and popularity, Téada recently welcomed a sixth member to the line-up, legendary West Kerry singer and accordionist Séamus Begley, winner of 2013 TG4 Traditional Singer of the Year. The band recently released a smashing new album – Ainneoin na stoirme/In spite of the storm – on the Gael Linn label.
Founded by Sligo fiddler Oisín Mac Diarmada, Téada first came together in 2001 to make an appearance on the innovative TG4 television series 'Flosc.' One of Irish traditional music's leading exponents, Téada is driven by a fascination for the timeless, expressive force of music inherited from previous generations of musicians. Irish Music Magazine describes the band as "at the cutting edge of the next generation of Irish musicians… with a fierce familiarity with the old ways."
Buy tickets for Téada from Ireland at Cellar Stage™ Timonium
Friday, May 1st
Bob & Pam Ortiz & Band
(formerly known as Terra Nova)
Tickets $20.00 ~ Showtime 8:00 pm
Buy in advance! Remaining tickets will be available at the door.
ALL TICKET SALES FINAL, NO REFUNDS OR EXCHANGES
View Video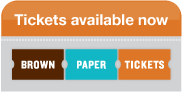 Pam Ortiz is that rare songwriter who can touch people where they feel deeply, where they laugh and where they cry. She did that for 10 years with the group Terra Nova in the '90s playing to packed coffee houses in the Baltimore, Washington area. Her songs were showcased in the three albums that the vocal group recorded.
Pam released a solo album, Rattle Them Chains, in 2012. The project featured special guests from her current band, husband Bob Ortiz, Ford Schuman, and Nevin Dawson as well as Washington-area musicians including the late Mike Auldridge on dobro.
The Pam Ortiz Band includes Pam's husband, Bob Ortiz, on percussion and guitar. Ford Schumann on guitar, Nevin Dawson on viola and violin, and Philip Dutton on piano and keyboards. The band has been performing in this configuration since 2012.
In 2017 the group hosted a seven concert series, Songs for Our Future, to packed houses. Each show raised funds for an organization that supported an important right or vulnerable group of people.
The Pam Ortiz Band partnered with local gospel trio, Sombarkin, in 2014, for concert performances of Red Devil Moon, an original musical inspired by Harlem Renaissance writer Jean Toomer's 1923 novel, Cane. The book for the musical was written by Robert Earl Price; Pam wrote the music and lyrics for the show. In 2016, the entire Red Devil Moon troupe took their performance to New York to do 5 shows as part of the New York International Fringe Festival. They have released a DVD as well as an audio recording of their 2014 performance. The troupe won the 2016 Kenny Award from the Kent County Arts Council and the Hedgelawn Foundation.
Buy tickets for Bob & Pam Ortiz & Band at Cellar Stage™ Timonium