Shows: Cellar Stage™ Timonium
Uptown Concerts Money Back Guarantee
We encourage you to take a chance on an artist you don't know. If the music is really not to your liking and you wish to leave you can get a full refund of the ticket price any time before the headline act has played for 30 minutes.
Friday, December 14th
AN IRISH CHRISTMAS
Laura Byrne, Jim Eagan, Eileen Estes & Donna Long
Tickets $22.00 ~ Showtime 8:00 pm
Tickets are always available at the door.
ALL TICKET SALES FINAL, NO REFUNDS OR EXCHANGES
View Video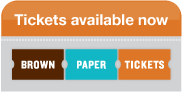 Get into the holiday spirit with An Irish Christmas featuring songs, tunes and airs from Ireland performed by some of the finest musicians in Irish music today. This dynamic quartet will perform an engaging blend of holiday and traditional tunes and songs.
Laura Byrne (flute & tin whistle), Jim Eagan (fiddle) and Donna Long (piano & fiddle) have been performing together for nearly two decades, spending many years performing as a trio at the iconic J. Patrick's Pub in Baltimore's Locust Point. Each has traveled the world entertaining audiences with performers such as Cherish the Ladies, Billy McComiskey, James Kelly, Brian and Rose Conway, John Whelan, and O'Malley's March, to name a few. They will be joined by the talented rising-star Eileen Estes (vocals & guitar) who grew up immersed in the traditional music of Ireland and Scotland, Her extraordinary voice is both powerful and emotive. Dedicated to Irish traditional music, each member of this quartet grew up with extensive musical training, and a broad musical background. Together they create a unique and dynamic musical sound steeped in tradition that energizes and delights audiences.
Laura Byrne is one of only a handful of musicians to successfully cross over to Irish traditional music from another discipline. She graduated from the Peabody Conservatory of Music in 1995 for classical flute but now is highly regarded on both sides of the Atlantic for her proficiency in the Irish traditional style, performing around North America and Ireland with many of the greats. Both Laura and Jim are members of the Old Bay Ceili Band which recorded Crabs in the Skillet in 2014. Laura and Jim won first place at the North American fleadh in duets. Laura's solo recordings Tune for the Road (2005) and Lucky Day (2010) received rave reviews and receive radio airplay in the U.S. and Ireland. She released an acclaimed duo recording, Forget Me Not, in 2014 with New York-based Sligo-style fiddler Rose Flanagan. In 1999, Laura was the winner of the U.S. Eastern Fleadh Championship in New York. She is a two time recipient of the Maryland State Arts Council Individual Artist award. Laura teaches privately and founded and directs The Baltimore Irish Trad Fest which is held annually in the spring.
Jim Eagan grew up in Baltimore's renowned Irish traditional music scene. He fondly recalls being enchanted by the violin even at a very young age. Until the age of fifteen, Jim exclusively studied classical violin, both through Suzuki classes and at the Baltimore School for the Arts. Jim's roots in Irish tradition truly sprouted from Irish step dancing, which he began studying from that same early age. Jim qualified for the World Championships in Dublin in 1991. This exposure to the jigs, reels, and hornpipes while learning his steps was instrumental in developing his desire and ability to play Irish traditional fiddle. From ages 15 to 18, Jim studied fiddle with Brendan Mulvihill. Brendan is a primary influence on Jim's playing, which is reflected in his musical style. Jim immersed himself in Irish traditional music. Jim's first trip to Ireland (1996), was to compete in the Fleadh Cheoil, the all Ireland music competition. Jim won third place in the 15-18 age group category for fiddle. Soon thereafter, he began teaching privately. In 1997, Jim was invited to the Augusta Heritage workshops as an instructor where he continued to teach through 2005. In the late 1990s, Jim spent several years as a member of the John Whelan Band and toured Ireland, Europe, Canada, and the U.S. For the past fifteen years, Jim has been a member of O'Malley's March, led by former Maryland Governor Martin O'Malley. In 2012 Jim was invited to play at the White House with the band. Jim is also a member of the Old Bay Ceili Band. Jim plays regularly in and around Baltimore with many of the other distinguished musicians that are in the area. He leads a weekly Irish Jam session at Cafe Hon and at Racer's Café (along with Laura Byrne.)
Irish-American musician and singer Eileen Estes has thrilled audiences for years with her extraordinary voice, which effortlessly combines vocal power with subtle emotional expressiveness. She works as a vocal instructor to private students and is a former song class instructor at the Blue Ridge Irish Music School. Daughter of Nita (Conley) Korn, Celtic Thunder's original lead singer, Eileen grew up immersed in the traditional music of Ireland and Scotland. In addition to her appearances with Narrowbacks, she is a singer-songwriter who performs solo and with other musicians throughout the D.C. area and beyond. In 2015, Nita and Eileen released a beautiful album of Irish and Scottish songs called The Apple Tree Project.
Donna Long has traveled the world playing the piano and fiddle and entertaining audiences with Cherish the Ladies. She continues to foster an impressive music studio in Baltimore, where she teaches both fiddle and piano. Her recordings with fiddler Brendan Mulvihill and her more recent solo recording Handprints are highly acclaimed. In 2001, she was commissioned by The Library of Congress to compose music for piano and fiddle which she titled "Before the Snow Falls" and "Pandora's Box."
Buy tickets for An Irish Christmas with Laura Byrne, Jim Eagan, Eileen Estes & Donna Long at Cellar Stage™ Timonium
Friday, January 11th
CHRISTINE LAVIN and VANCE GILBERT
Tickets $30.00 ~ Showtime 8:00 pm
Tickets are always available at the door.
ALL TICKET SALES FINAL, NO REFUNDS OR EXCHANGES
View Video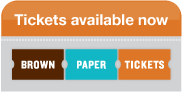 Christine Lavin is a singer/songwriter/guitarist/recording artist/author/videographer who has been working as a musician based in New York City since 1984. She is currently producing her 23rd solo album, scheduled for release in the fall of 2017. Her 22nd album, CHRISTINE LAVIN & FRIENDS LIVE AT McCABE'S GUITAR SHOP was produced by Hillary Rollins, and includes five stellar LA performers (Gary Stockdale, Pat Whiteman, Cynthia Carle, David Lucky, and MaryJo Mundy), and the revered British singer/songwriter, Daniel Cainer. Christine sings seven songs on this album.
She has produced ten compilation CDs, JUST ONE ANGEL 2.0 being the latest, which have showcased the songs of dozens of singer/songwriters whose work she admires. The food-themed compilation ONE MEAT BALL, includes a 96-page cookbook that Christine edited.
For four years she hosted "Slipped Disks" on XM satellite radio, playing CDs slipped to her backstage by compatriots, and she is now the occasional guest host for the City Folk Sunday Supper on WFUV-FM at Fordham University. She also writes freelance for various publications (including The Washington Post, Huffington Post, The St. Petersburg Times, The Performing Songwriter, The Finger Lakes Times, and Delta "Sky" Magazine).
The book THE PLUTO FILES: THE RISE AND FALL OF AMERICA'S FAVORITE PLANET, written by Neil deGrasse Tyson, director of the Hayden Planetarium in NYC, includes the complete lyrics to Christine's song "Planet X," which details Pluto's history and planetary status debate. The book is published by W.W. Norton — and Christine got a "D" in Astronomy in college (see kids? You CAN make up for the mistakes of your youth).
She has appeared in concert with Neil deGrasse Tyson as part of his "Astronomers & Comedians" tour, and is fairly certain she is the first Astronomy D student to ever do so.
Christine founded the group, "Four Bitchin' Babes" in 1990, toured with them for eight years, and the group has continued successfully to this day, performing concerts all over the US.
Ms. Lavin's song "Amoeba Hop" was turned into a science/music book by illustrator Betsy Franco Feeney (Puddle Jump Press), received the stamp of approval from The International Society of Protistologists, and a "Best Book Award" from The American Association for The Advancement of Science.
Betsy and Christine have collaborated again on HOLE IN THE BOTTOM OF THE SEA, a children's book with CD that tells the story of an oil spill with an emphasis on clean, alternative energy. More than 50 singers from around the world are included on the CD. That book was crowdfunded by Kickstarter and is currently looking for a publisher.
Christine performs concerts all over the US, Canada, and points beyond (Australia, Germany, Israel), and hosts knitting circles backstage prior to each show. Songs of hers have been performed by artists as diverse as Broadway stars Betty Buckley, Sutton Foster, and David Burnham, cabaret divas Andrea Marcovicci, Barbara Brussell, and Colleen McHugh, the college a cappella Dartmouth Decibelles, and The Accidentals, winners of the National Harmony Sweepstakes championship.
Christine has recently added intermission tutorial activities to her concert — teaching audience members how to fold cloth napkins in the fancy "Downton Abbey" style. Even she can't believe how popular this halftime activity has become. "It's almost like they come for the napkin folding, then stay for the music," she says quizzically.
Her award-winning book, COLD PIZZA FOR BREAKFAST: A MEM-WHA?? is available in paperback, kindle, iPad, and audio book formats. In 2011 it won the 43rd Annual ASCAP Deems Taylor Award for Excellence In Non-Fiction Writing About Pop Music. Just One Angel, her first holiday compilation project, (22 artists, 22 Christmas/Hanukah/Solstice/New Year's songs) became a four-artist west coast tour that hit the road in December of 2011, 2012, and 2013.
For eight years (2012-2016) Christine performed co-bill concerts with Boston comedian Don White all over the US and Canada.
OTHER AWARDS: In 2012 she won a NYC Nightlife Award given annually to the best concert and cabaret performers in New York City. Christine has also won five ASCAP composer awards, the Backstage Bistro Award for Best NYC Singer/Songwriter Of The Year, The Kate Wolf Memorial Award, and her album Good Thing He Can't Read My Mind won Album Of The Year from the National Association Of Independent Record Distributors.
LATEST PROJECTS: Christine started creating videos for her songs in 2011, and now creates them for other artists (Robyn Landis, John Margolis, Don White, Ray Jessel, Honor Finnegan, Craig Werth, Grammy-winner Julie Gold, David Ippolito). She has many posted at Youtube and Vimeo. This one: http://www.vimeo.com/28256675 won the weekly indy short film contest on WNET in NYC and was broadcast on Channel 13 in NYC.
Christine Lavin was the keynote speaker in November 2016 at the annual North East Regional Folk Alliance Conference (NERFA) held in Stamford, CT. A written expanded edition of her presentation is available upon request — 92 pages of advice she's gathered over the years that will help new performers find their way is this everchanging world.
"A garrulous comic observer of contemporary manners" ~ NY Times.
"An enchanting stage performer" ~ Cosmopolitan.
"Lavin is the central force in the most visible segment of the contemporary folk music scene. Captivating." ~ Billboard.
"Christine Lavin puts delightful melodies behind wry, witty and perceptive observations about life." ~ NY Daily News.
"Lavin can write serious, sensitive songs with the best of them. But it's her funny material that sticks in the mind." ~ Providence Bulletin.
"She's a folkZinger!" ~ Orlando Sentinel.
"A Christine Lavin concert is an experience you will remember with big smiles………" ~ Joyce Sica, Uptown Concerts.
---
Vance Gilbert's BaD Dog Buffet… Can something be wry, aching, hysterical, evocative, provocative, fun, beautifully sung, and consummately played all at once? Can it?
That'd be Vance Gilbert and his transcendent latest album "BaD Dog Buffet."
With the generous assistance from a varied list of super-respected guests — including Celtic harpist/singer Aine Minogue, bluegrass boys Darol Anger and Joe Walsh Jr., jazz sax player Grace Kelly, country rock hero Roy Sludge, and guitar mainstay Kevin Barry — this talented man's musical truth plays out shamelessly on BaD Dog Buffet.
Fully funded by his fans, the record has so far received raves reviews based solely on the material folks knew would be on it Those who know and love Vance have already enjoyed the life-loving capitulation of "God Bless Everyone," the seething rocker "Nothing from You," and the tongue-in-cheek, happy break-up song, "Out the Way We Came In." "First Ring" is a Vance classic, a banjo love story rooted in folk whimsy, while "Kiss the Bad Boys" sounds like what would happen if Bootsy Collins and Bruce Springsteen were trapped in an elevator and ended up writing a song together. "Unfamiliar Moon," which some may know as Vance's signature song — a tune that landed him in the second round of auditions of TV's "America's Got Talent" — is revisited here in a pared down version with Anger on fiddle.
Like all great artists, Vance truly happens live. In fact he developed his reputation with his jawdropping, diverse, funny, devastating, and gorgeous live performances. Arlo Guthrie, Anita Baker, the late George Carlin have all requested Vance to be added to their bills.
Vance exploded onto the scene in the early 90's, with buzz spreading quickly. Who was this multicultural arts teacher knocking them dead at open mics? After opening Shawn Colvin's 1992 Fat City tour, he took much of America by storm and by surprise. "With the voice of an angel, the wit of a devil, and the guitar playing of a god, it was enough to earn him that rarity: an encore for an opener," wrote the Fort Worth Star-Telegram in its review of a show from the Colvin tour.
Vance followed with three acclaimed albums for the Rounder/Philo label — Edgewise (1994), Fugitives (1995), and Shaking Off Gravity (1998). Then, Somerville Live (2000), was lionized by the Boston Globe as the disc "young songwriters should study the way law students cram for bar exams," and New York's Town and Village called One Thru Fourteen (2002), "lively, eclectic, electrifying and transcending."
Gilbert then released a duo album with his friend Ellis Paul, entitled Side Of The Road (2003). The Boston Globe described it as "the songwriter's most compelling work; literate, heartfelt, rippling… emotionally resonant." The Globe placed the album on its Top 10 list that year.
Gilbert only continued on with three more albums, Angels, Castles, Covers (2006) displaying his vocal virtuosity, with sounds of Motown, the R&B of Al Green, and classic Joni Mitchell. Up On Rockfield (2008) just after a year and a half as support for George Carlin, and Old White Men.
Which brings us full circle to BaD Dog Buffet, the latest in a growing, glowing oeuvre and an evocative catalog created by a cornerstone acoustic artist.
Buy tickets for Christine Lavin and Vance Gilbert at Cellar Stage™ Timonium
This slideshow requires JavaScript.
Friday, February 8th
ANNE HILLS and DAVID ROTH
Tickets $22.00 ~ Showtime 8:00 pm
Tickets are always available at the door.
ALL TICKET SALES FINAL, NO REFUNDS OR EXCHANGES
View Video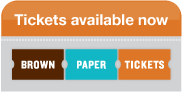 Anne Hills is one of the most beloved voices of the contemporary folk music scene, receiving awards and recognition for her live performances, her unique solo and collaborative recording projects, and her overall artistry and benefit work. Her song "Follow That Road" was the title cut of the Martha's Vineyard Songwriter Retreat and has been a certified folk classic since the late 1990s. Whether she is singing her own songs, the words of six-year-old Opal Whiteley, or her song settings of the Hoosier poet James Whitcomb Riley; accompanied with her guitar, banjo, or simply a Tibetan bell, she puts her whole heart and soul into the moment. You won't want to miss a chance to hear her songs and stories in person. She tours extensively, winning over audiences with her warm, lively and humorous performances. (And if you love her writing, be sure to check out her "Haiku a Day" shared via her Facebook page!) The AllMusic Guide says, "A stunning soprano tone has made Anne Hills one of contemporary music's premiere vocalists … Her knack for writing heartfelt songs [has] brought her to the upper echelon of her craft." and Tom Paxton says, "Anne Hills is such an exquisite singer that it's understandable that people might be swept up in the pure beauty of her voice and thereby overlook her writing. That would be a mistake. For me, Anne's writing, in songs like 'Follow That Road' and many others, is as direct, melodic and deep as any work being done today. She is quite simply one of my absolute favorite songwriters."
---
David Roth strikes many chords, hearts, and minds with his unique songs, offbeat observations, moving stories, sense of the hilarious, and powerful singing and subject matter. As singer, songwriter, recording artist, keynote speaker, workshop leader, and instructor, David has earned top honors at premier songwriter competitions – Kerrville (TX) and Falcon Ridge (NY) – and taken his music, experience, and expertise to a wide variety of venues in this and other countries full-time for three decades.
David's songs ("Rising in Love," "Earth," "Manuel Garcia," "May the Light of Love," "Nine Gold Medals," "Spacesuits," "Rocket Science," "I Stand for Love," "That Kind of Grace," and many more) have found their way to Carnegie Hall, the United Nations, several Chicken Soup for the Soul books, the Kennedy Center, Peter, Paul, & Mary's "Discovered" (Warner Brothers), the Kingston Trio's "Born at the Right Time," NASA's Goddard Space Center ("Rocket Science" went up on the Space Shuttle Atlantis's May 2009 mission to repair the Hubble Telescope), the classic folk song books "Rise Up Singing" and "Rise Again" (sequel), and 13 CDs on the Wind River and Stockfisch (Germany) labels. Winner of 4 Positive Music Awards and the 2015 Grace Note (Unity Worldwide) for Outstanding Contribution to New Thought Music, David has also been featured on many of Christine Lavin's seminal Rounder Records compilations. The former artist-in-residence at New York's Omega Institute has also been a songwriting judge at Kerrville, Napa Valley (CA), Tumbleweed (WA), Eventide Arts (MA), the Avalon Festival (WV), the South Florida Folk Festival, and for the Rhode Island Songwriters Association (RISA).
David has also taught singing, songwriting, and performance at the Augusta Heritage workshops, SummerSongs (NY – where he currently serves as Executive Director), Common Ground on the Hill (MD), the Woods Dance & Music Camp (Canada), WUMB's Summer Acoustic Music Week (NH), Moab Folk Camp (UT), Rowe Center (MA), Pendle Hill (PA), Lamb's Retreat (MI), the Swannanoa Gathering (NC), the National Wellness Institute (WI), and for many other songwriting groups and associations around the country. David is also founder/director of the Cape Cod Songwriters Retreat and creator/host of Cape Cod's "Full Moon Open Mic" which, for the past 12 years has provided a forum for musicians to connect and be heard while at the same time collecting donations ($14,000 to date) for local non-profits to help neighbors in need.
Buy tickets for Anne Hills and David Roth at Cellar Stage™ Timonium
Friday, March 8th
ELLIS PAUL
Tickets TBA ~ Showtime 8:00 pm
ALL TICKET SALES FINAL, NO REFUNDS OR EXCHANGES
View Videos
"Despite his success and sense of history, Mr. Paul remains an Artist with his eye on the future and an interest in discovering the transformative potential of his music." ~ New York Times.
Ellis Paul's songwriting credentials are unassailable. They are as genuine as the 14 Boston Music Awards he has earned, as indelible as the tattoo of Woody Guthrie that adorns his arm, and as authentic as the musical roots he draws upon with every note he plays. Since emerging from the Boston music scene, Ellis Paul's music has been consistently recognized and celebrated worldwide. His 16 releases and loyal, enthusiastic audiences reinforce this acclaim and have since cemented his place as one of America's most talented songwriters. With 16 CDs, a concert DVD, and a book of poems and short stories to his credit, Ellis' songs have been featured on the soundtracks to documentaries, TV shows and big Hollywood films such as The Farrelly Brother's 'Hall Pass', 'Me, Myself & Irene', and 'Shallow Hal'. Ellis is a true American troubadour, performing over 150 tour dates a year, for over 20 years all around the world. He has shared the stage with some of the top names in the music world including: Pete Seeger, John Mayer, Arlo Guthrie, Richie Havens, Dar Williams, Shawn Colvin, and multi-platinum band Sugarland, among others.
"Ellis has a voice that is so powerful that you know who it is the second he comes through your radio. His music and songs are a new birth in American sound that makes me want to go see concerts again." ~ Kristian Bush/Sugarland.
Woody Guthrie's daughter, Nora, says of Ellis, "A singer songwriter is only as good as the times he reflects. Wise, tender, brilliant and biting, Ellis is one of our best human compasses, marking in melodies and poems where we've been and where we might go if we so choose to. Personally Ellis, I'm goin' where you're goin'!"
Friday, April 5th
THE SHERPAS
Opening: Siobhan O'Brien
Tickets $20.00 ~ Showtime 8:00 pm
Tickets are always available at the door.
ALL TICKET SALES FINAL, NO REFUNDS OR EXCHANGES
View Video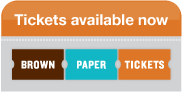 It is rare to find a group of established artists who are able to bring their individual muses together, creating a musical whole which surpasses the sum of its individual parts. The Sherpas have this ability, and the result is soul-stirring. Tom Prasada-Rao, Michael Lille, and Tom Kimmel first met in 1993, when all three were winners of the prestigious Kerrville New Folk competition; since that time they have toured together on both coasts and points between.
Close friends for years, often passing like ships in the night as they pursued solo careers, the band members have finally found common ground for long enough to record a stunning album. "Honor Among Thieves" is a soulful presentation, weaving a tapestry of their many facets through thirteen spiritual, political, romantic, groovy, compelling collaborative compositions. Unique.
Tom Kimmel's songs have been recorded by legendary artists from Joe Cocker to Linda Ronstadt. Tom Prasada-Rao's passion and soul have earned him numerous writing and performing awards, and Michael Lille's songwriting and lustrous guitar playing have earned him the respect and admiration of peers and fans across the country.
For more info visit the individuals' websites at tomkimmel.com, michaellille.com and tprworld.com.
Limerick native Siobhan O'Brien relocated to the DC metro area in spring 2017. Within six months she had secured an opening slot (for Nick Lowe) at the famed Birchmere Music Hall and been selected as a North East Regional Folk Alliance (NERFA) Folk-DJ Showcase Artist by DC radio icon Mary Cliff. Other career highlights for Siobhan include being invited onstage by Bob Dylan (after an impromptu street audition earlier that day), and performing as a guest vocalist for the Chieftains at Boston Symphony Hall. Siobhan's solo work incorporates traditions of American song including folk, blues, rock, and country, in addition to English, Scottish and Irish traditional music. Siobhan is a fourth generation musician and the niece of Brendan Bowyer (The Royal Show Band) as well as the great granddaughter of Albert Bowyer of the Bowyer Westwood Opera Company of Blackpool, England.
Buy tickets for The Sherpas at Cellar Stage™ Timonium
Friday, May 31st
HIGHTIME
Tickets $20.00 ~ Showtime 8:00 pm
Tickets are always available at the door.
ALL TICKET SALES FINAL, NO REFUNDS OR EXCHANGES
View Video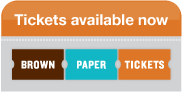 HighTime, a fresh new trio from the heart of Conamara, Ireland, combines Irish music and an intriguing blend of modern folk influences to produce a rich sound and exciting experience to delight listeners.
Featuring an unusual line-up of flute, whistles, harp, bodhrán, guitar and vocals (with some Irish dancing steps thrown in!), HighTime make a youthful and energetic statement.
Equal measures of music and tradition from old Ireland coupled with bold new arrangements make for a tasty platter of story, music, song and dance from these three young men; All hailing from the village of Ardmore on the rugged west coast.
Ciarán Bolger is an entertainer, singer and guitarist from Garraí Árd in the village of Ardmore in Conamara. Learning whistle and traditional sean-nós singing at a young age, Ciarán developed a love and respect for the music tradition of Conamara. Focusing on guitar in his teens, Ciarán explored a mixture of traditional and contemporary music. This exploration has formed the basis for his emotive vocals and also his vibrant and expressive guitar style; drawing inspiration from a multitude of genres.
Conall Flaherty is a multi-instrumentalist and singer hailing from South Connemara in the village of Ardmore. Growing up in an area famed for its musicians, singers and dancers, it wasn't long before Conall turned to music and singing at the young age of four. He learned the ropes from neighbour, fellow flute player and maker, Marcus Hernon who also made the flutes which Conall plays today.
Séamus Flaherty's skills in dancing, singing and playing instruments reflect his personality. At only nineteen years old, Séamus meets each discipline with a passion and quiet zeal backed up by a love of the traditional Irish music heritage. Since the age of sixteen, he has been making waves in the fields of music, dance and singing across the globe; performing in China, U.S.A, Canada, The United Kingdom, Germany, Luxembourg, Belgium, Holland and France. He had the privilege of performing more recently alongside Cherish the Ladies at the world renowned Celtic Connections in 2017.
Buy tickets for HighTime from Ireland at Cellar Stage™ Timonium
Friday, June 14th
Joan Baez and Joni Mitchell Tribute: Joan & Joni


Allison Shapira & Kipyn Martin
Tickets $22.00 ~ Showtime 8:00 pm
Tickets are always available at the door.
ALL TICKET SALES FINAL, NO REFUNDS OR EXCHANGES
View Videos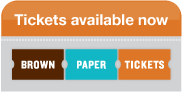 Joan & Joni is a tribute to Joan Baez and Joni Mitchell performed by singer-songwriters Allison Shapira and Kipyn Martin. In a musical journey from the 60's to today, Allison and Kipyn demonstrate the effect Joan and Joni have had on their own development as modern musicians. Kipyn Martin is an award-winning Americana singer-songwriter whose roots sink deep into the banks of the Shenandoah River. Allison Shapira is a recovering opera singer who recently found her authentic voice as a folksinger and songwriter.
In Joan & Joni, Allison and Kipyn bring to the stage many of Joan Baez and Joni Mitchell's well-known songs, as well as a few of their lesser-known ones. They will also demonstrate the legends' impact on their own songwriting and performance. Allison and Kipyn met at the Northeast Regional Folk Alliance (NERFA) conference in November 2013. Both classically trained singers and up-and-coming musicians on the DC-area folk scene, they soon realized their musical influences were similarly shaped by the folk revival music of the 60's.
Allison Shapira spent years studying classical voice at Boston University, Tanglewood, and in Italy but at home she listened to the folk revival music of Joan Baez, Bob Dylan, and Judy Collins. In 2011, alongside a career in diplomacy, communications, and international relations, Allison picked up a guitar for the first time and started writing her own music. Her debut CD, Coming Home was recorded in 2012 and released at the very same Club Passim where Joan Baez got her start in 1958.
Kipyn Martin is an emerging Americana singer/songwriter whose roots sink into the banks of the Shenandoah River. Recent accolades include winning Gold and Silver Awards in the 2014 Mid-Atlantic Song Contest and being awarded New Artist of the Year by the Washington Area Music Association. Kipyn was named a Showcase Artist at the 2014 Southeast/Northeast Regional Folk Alliance (SNERFA) conference and she received international distinction in the 2013 UK Song Contest when "I Believe in You" from Undercover Muse earned a semi-finalist rating. Her song "Nightbird" from her debut album, Undercover Muse, won a Gold Award as well as the Director's Choice Award in the 2013 Mid-Atlantic Song Contest.
Buy tickets for Joan Baez and Joni Mitchell Tribute: Joan & Joni featuring Kipyn Martin & Allison Shapira at Cellar Stage™ Timonium
Friday, September 20th
Greg Greenway & Reggie Harris
Deeper Than the Skin
Tickets $20.00 ~ Showtime 8:00 pm
Tickets are always available at the door.
ALL TICKET SALES FINAL, NO REFUNDS OR EXCHANGES
View Videos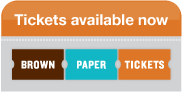 Long-time friends Greg Greenway and Reggie Harris team up for a new presentation. Deeper Than The Skin is a concert/presentation that explores their unique history as a White man from the capital of the Confederacy and a Black man whose maternal ancestor was a slave on a plantation just outside of Richmond. They have built a bridge between their lives through thirty years of friendship, shared goals, and a passion to build community. It's an electric musical presentation.
"Deeper Than The Skin is an absolutely amazing experience. Not a performance (although these are two fine performers) but an experience. If you are anywhere within reach of this, don't miss it." ~ Selma Civil Rights activist Rev. Gordon Gibson, author of Southern Witness, Knoxville, TN
"Greg Greenway is one of those artists who is so rich a talent that it is difficult to categorize him. He traverses, combines and mixes up musical genres, and manages to open a window on global events that bring us together as citizens of the world. Like other great performers before him, Greenway's message is that we can all play a part and make a difference in the course of both our private and public lives. But few musicians can do just this with such style, passion and sheer musicality." ~ Folk & Acoustic Music Exchange
Originally from Richmond, VA, Greg moved to Boston for its rich Folk Music tradition and has become one of its most unique and superlative emissaries. His "In the Name of Love," a lead in to the U2 classic, "Pride," was the #5 song on the Folk DJ list in 2013. It has become a defining piece on his journey to becoming an international artist capable of addressing sensitive topics like Race in a way that connects audiences to their humanity while entertaining them at the same time.
He has been described as "one of the strongest, and finest voices in folk music." The Boston Globe wrote, "Confessional one moment, rambunctiously disarming the next, few modern folk singers can own a coffeehouse stage as completely as Greenway." Another reviewer perhaps described it best, "A profoundly rich poet and musician. Folk Music is too narrow a description."
Musically, his guitar, piano, and ukulele reflect inspiration from all over the map–gospel, rock, blues, Jazz, and world music. But his center is in the singer/songwriter tradition that traces it roots all the way back to the social awareness of Woody Guthrie. His central appeal is that it all comes through the singular lens of Greenway's own humanity and affinity for the audience. He has legendary energy, couched in a presentation of high spirited give and take of such good humor that audiences unfailingly walk away uplifted.
From the end of 2010 to the present, Greenway has been one third of one of the most successful Folk trios in North America, Brother Sun. With Joe Jencks and Pat Wictor, Greenway has, as Brother Sun, produced three CDs, Brother Sun, Some Part of the Truth (produced by Grammy award winning producer, Ben Wisch), and Weights and Wings. Brother Sun remained on the Folk DJ charts for a year and a half, while Some Part of the Truth was the #1 CD for the entire year of 2013, and Weights and Wings did the same for 2016. Their remarkable three part harmony has brought them standing ovations from mainstages from Massachusetts to Vancouver Island.
Reggie Harris is a singer-songwriter, storyteller, and cultural ambassador on a mission to educate, entertain, and inspire. For over 40 years, he has captivated audiences to standing ovations in the US, Canada, and across Europe.
A songwriter of great depth and insight, Reggie writes from a personal but accessible place that reveals his deep sense of humanity and a uniquely positive worldview. He is a trailblazer who performs for audiences of all ages. His effervescently humorous and hopeful presence has led fans to label him the "Ambassador of Joy, Hope, and Freedom."
An educator who entertains, Reggie's songs reveal the subtle truths of issues that touch our lives regardless of color, background, age, or nationality. It's about the laughter and the tears… the challenges and the joy… the global and the personal. It's about history and the present day… the sacred and the laugh out loud funny moments that define us.
Reggie received a life-saving liver transplant in 2008. He uses the inspiration and triumph of that gift of life to spread light and hope.
Averaging over 250 dates per year, this versatile performer is in high demand at arts centers, schools, universities, and festivals. Reggie is an intuitive presenter in workshops on history, song writing, and performance.
Reggie is a teaching artist for the John F Kennedy Center's CETA program, a Woodrow Wilson Scholar, and the Director of Music Education for the UU Living Legacy Project. He is a master song leader who deeply values the power of song and the dignity of every human being.
Previously known as one-half of the acclaimed folk acoustic duo Kim and Reggie Harris, this natural collaborator, also invigorates his solo touring with occasional partnerships, most notably with Greg Greenway (Deeper Than the Skin) Scott Ainslie (Long Time Coming), and Pat Wictor.
Reggie leads workshops and seminars on songwriting, race relations, and performance at colleges and universities, retreat centers, and festivals. A partial list includes the Kennedy Center Summer Education Institute, The Swannanoa Gathering, Boston's Summer Acoustic Music Week (SAMW), the People's Music Network, and the Southeastern Unitarian Universalist Summer Institute (SUUSI).
Buy tickets for Greg Greenway & Reggie Harris at Cellar Stage™ Timonium
Friday, November 22nd
Al Petteway & Amy White
Tickets TBA ~ Showtime 8:00 pm
Tickets are always available at the door.
ALL TICKET SALES FINAL, NO REFUNDS OR EXCHANGES
View Videos
GRAMMY AWARD-WINNING GUITARIST – INDIE AWARD-WINNING DUO
As heard on Ken Burns documentaries including: Mark Twain, The National Parks: America's Best Idea, Baseball: The Tenth Inning, Prohibition, The Dust Bowl, The Roosevelts.
Al Petteway & Amy White have long been a favorite, with their eclectic repertoire that includes original, traditional, contemporary Celtic- and Appalachian-influenced music with occasional nods to Blues, New Age, and Jazz. Their performances feature acoustic guitar, mandolin, Celtic harp, piano, banjo, mountain dulcimer, and some of the finest vocals you'll hear in any genre.
Before moving from the Washington, DC area to the mountains of Western North Carolina, Al & Amy won several Governor's Awards from the Maryland State Arts Council, and a grand total of 50 WAMMIE Awards from the Washington Area Music Association including "Musician of the Year." Together, they won an Indie award for Gratitude, their album of original, groove-oriented instrumental guitar duets. Al went on to win a GRAMMY for his contribution to the album Pink Guitar, The Music of Henry Mancini and was voted one of the Top 50 Guitarists of all time by the readers of Acoustic Guitar Magazine where he also won Silver and Bronze medals in the magazine's "Players' Choice Awards."
Al & Amy's music has been featured on a number of Ken Burns documentary films, most notably the soundtrack of the Ken Burns EMMY-winning documentary, The National Parks: America's Best Idea. Their album, Caledon Wood (which includes the main theme of the National Parks documentary) was counted among the essential albums of the past 20 years in the Acoustic Guitar Magazine 20th anniversary issue. Al and Amy have released over 20 full-length recordings, and over a dozen instructional DVDs and books. They are visual artists as well, and their photography is represented by NatGeoCreative, the stock photo agency for the National Geographic Society.
After decades of instrumental composition, Amy's two most recent recordings feature her singing and songwriting, with Al contributing as co-producer and session guitarist. Both of her albums, Home Sweet Home: Songs of Love, Loss, and Belonging, and Didn't We Waltz reached the top ten on the FolkDJ radio charts nationwide and overseas. Al's recent solo projects feature his signature finger-style guitar playing with a wide variety of Country Blues, Celtic, Appalachian, and Jazz stylings. Al and Amy performances are always beautifully compelling. They are not only technically impressive, but are also heartwarming and brimming with magic, with each artist having the chance to shine and share.
Among many other pursuits, Al continues to record solo guitar albums and video samples for Dreamguitars.com as well as video lessons for Homespun Videos. He also coordinates "Guitar Week" for the world famous music camp, The Swannanoa Gathering.