Shows: Cellar Stage™ Timonium
The church requires that all audience members must be fully vaccinated. Proof is required. For everyone's safety, we suggest that you wear a mask, except when eating.
Peter Mulvey has been a songwriter, road-dog, raconteur and almost-poet since before he can remember. Raised working-class Catholic on the Northwest side of Milwaukee, he took a semester in Ireland, and immediately began cutting classes to busk on Grafton Street in Dublin and hitchhike through the country, finding whatever gigs he could. Back stateside, he spent a couple years gigging in the Midwest before lighting out for Boston, where he returned to busking (this time in the subway) and coffeehouses. Small shows led to larger shows, which eventually led to regional and then national and international touring. The wheels have not stopped since.
Nineteen records, an illustrated book, thousands of live performances, a TEDx talk, a decades-long association with the National Youth Science Camp, opening for luminaries such as Ani DiFranco, Emmylou Harris, and Chuck Prophet, appearances on NPR, an annual autumn tour by bicycle, emceeing festivals, hosting his own boutique festival (the Lamplighter Sessions, in Boston and Wisconsin)… Mulvey never stops. He has built his life's work on collaboration and an instinct for the eclectic and the vital. He folds everything he encounters into his work: poetry, social justice, scientific literacy, & a deeply abiding humanism are all on plain display in his art.
In late January 2019, Mulvey and his band, SistaStrings (Chauntee & Monique Ross) with Nathan Kilen on drums, decamped to their home turf, the Cafe Carpe, in Fort Atkinson, WI where they spent just five days making two records in the tiny back room. The live record, "Peter Mulvey with SistaStrings Live at the Cafe Carpe" is out now on Righteous Babe Records. It's a celebration of a world that is temporarily on hold: a small folk club, packed with listeners, and a band shoulder-to-shoulder, playing and singing with intimacy and abandon.
The other shoe, "Shenandoah" a studio album about love and family in the midst of a dying empire, will drop in early 2021, provided there is still a republic within which to drop it.
** CANCELED **
Friday, October 8th
VANCE GILBERT
Vance Gilbert burst onto the singer/songwriter scene in the early 90's when buzz started spreading in the folk clubs of Boston about an ex-multicultural arts teacher who was knocking 'em dead at open mics.
Born and raised in the Philadelphia area, Vance started out hoping to be a jazz singer, and then discovered his affinity for the storytelling sensibilities of acoustic folk music. Once word got out about Gilbert's stage-owning singing and playing, Shawn Colvin invited him to be special guest on her Fat City Tour. Noted not only for being the ever consummate performer, Gilbert has recorded 12 albums, including 4 for Philo/Rounder Records and a duo album with friend Ellis Paul. Along with being opener of choice for artists as varied as Aretha Franklin, Arlo Guthrie, and Anita Baker, 2006 and 2007 found Gilbert opening 140+ shows for comedian George Carlin. Most recently he's the opener of choice for Paul Reiser and The Subdudes.
Considered by many to be an integral part of the national folk scene, Gilbert's approach to the acoustic singer songwriter idiom is significant. Gilbert's compositions, while frequently employing sophisticated melodies and harmonies that attest to his jazz roots, remain sublime attestations to the storyteller's craft. He even has a tune on a Grammy Nominated children's album. How rounded is that?
Friday, November 5th
ANTJE DUVEKOT and MARK ERELLI
Tickets $25.00 ~ Showtime 7:30 pm
Doors open at 7:00 pm
Buy in advance! Remaining tickets will be available at the door if not sold out.
ALL TICKET SALES FINAL, NO REFUNDS OR EXCHANGES
The church requires that all audience members must be fully vaccinated.
For everyone's safety, we suggest that you wear a mask, except when eating.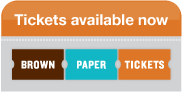 Antje Duvekot has extensive touring experience, cris-crossing the US & Europe. She is a compelling live performer and has been invited to play some of the top festivals including The Newport Folk Festival as well as Mountain Stage, Philadelphia and Kerrville Festivals. Internationally, she's headlined the The Celtic Connections Festival in Scotland and the Tonder Festival in Denmark. She's the winner of some of the top songwriting awards, including the Grand Prize in the John Lennon Songwriting Competition, the prestigious, Kerrville (TX) "Best New Folk Award" and in one of the nation's top music markets, the Boston Music Award for "Outstanding Folk Act", three of the top prizes in the singer songwriter world.
"For Mark Erelli, music is a way to appreciate the world and the people in his life. And perhaps most acutely, the practice of music has taught Erelli the beauty of sublimation and reinforced the joy of helping others achieve their dreams, which, in turn, helps Erelli also achieve his." –American Songwriter.
Buy tickets for Antje Duvekot and Mark Erelli at Cellar Stage™ Timonium
** CANCELED **
Friday, November 12th
DAN NAVARRO
Opening: Heather Aubrey Lloyd
For over thirty years Dan Navarro has written sung played and acted his way through a rich and varied career…
Dan started his career as a songwriter, most often with Eric Lowen, for artists as diverse as Pat Benatar (the Grammy-nominated We Belong), The Bangles, Jackson Browne, Keb' Mo', Dave Edmunds, The Temptations, Dionne Warwick, Dutch superstar Marco Borsato, The Triplets, and Austin outlaw legend Rusty Weir.
In the 1990s and 2000s, Dan and Eric recorded and toured as the acclaimed acoustic duo Lowen & Navarro until Eric's retirement in 2009. Dan has transitioned smoothly into a busy solo career over the past decade, touring nationally almost constantly.
Dan has a parallel career as a voice actor and singer in films like Pirates of the Caribbean 5, The Book Of Life, Rio (on the Oscar-nominated Real In Rio), Happy Feet, The Lorax, Ice Age (2 & 3), TV series Turbo Fast, Prison Break, Family Guy and American Dad; records with Neil Young, Andrea Bocelli, Luis Miguel, Jose Feliciano, Janiva Magness, and Jon Anderson of Yes; hit video games Fallout 4 and Uncharted 4, and hundreds of TV ads for Subaru, Shakey's, McDonald's, Coca-Cola, Honda, Nationwide and more.
Dan has appeared in Washington on artists' rights and intellectual property issues, on behalf of Nashville Songwriters Assn Int'l, SoundExchange, SAG-AFTRA, Music FIRST Coalition, BMI and NARAS, including testimony before the Senate Judiciary Committee and the Copyright Royalty Board. Dan also serves on the boards of SAG-AFTRA and The Levitt Pavilion Pasadena.
In 2009, after 22 years and 12 CDs with Lowen & Navarro, Dan released the spirited Live at McCabe's, backed by his pals, Austin's now-disbanded Stonehoney. His latest album, Shed My Skin, was released in 2018.
He is the father of a 21-year-old son and a known abuser of acoustic guitars.
More than a decade touring the U.S., Heather Aubrey Lloyd has brought her lush, passionate voice to every type of venue, from folk festivals and bars to bait shops and clothing-optional resorts. A recovering reporter, her songs drift from journalistic to deeply personal, each narrative offered up in her distinctive alto and layered over finger-picked guitar. Her sets are rounded out with a few pieces on djembe, the instrument that earned her primal reputation as co-front for the Baltimore-based band ilyAIMY. She's backed and supported Dar Williams, Ellis Paul, Shawn Mullins, performed as a 2012 Most-Wanted Artist at the Falcon Ridge Folk Festival and was a DC Lilith Fair Talent Search finalist. In Jan. 2015, she began work on her second solo CD, "A Message in the Mess," a collaboration with Reno band, The Novelists.
"Lloyd's voice has a powerful emotional and technical range, using everything from a delicate whisper to a bluesy growl to breathe life into the folk narratives." ~ Michael Duck, The Morning Call
** TENTATIVE **
Friday, December 3rd
JOHN GORKA
Tickets $25.00 ~ Showtime 7:30 pm
Doors open at 7:00 pm
Buy in advance! Remaining tickets will be available at the door if not sold out.
ALL TICKET SALES FINAL, NO REFUNDS OR EXCHANGES
The church requires that all audience members must be fully vaccinated.
For everyone's safety, we suggest that you wear a mask, except when eating.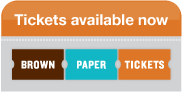 John Gorka is an honored icon of folk tradition. Energetic acoustic music that is not a trend, not a fad, but an expression of everyday life, is his trademark. John's rich baritone voice and unique songcraft weave a magical spell that can only be described as 'Gorka.'
"He weaves wry, slice of life observations…" ~ Associated Press.
Rising from a milieu of lovelorn singer/songwriters, John Gorka illuminates instead with his trademark wordplay, twisting, turning and typing words and phrases in the way a balloon artist creates complex creatures from simple balloons. Few contemporary songwriters coax language as deftly as Gorka. For over two decades, Gorka's keen ear has picked up the stories of those along his path, folding them into poetry and song. His keen perceptiveness inspires people from all over the world to share their stories. By involving those tales in his music, he escapes the trap of introspection that hobbles less gifted singer/songwriters. John Gorka flies below the pop culture radar with an almost cult-like following that never fails to fill concerts. Speak with any of his fans and one instantly feel's their enthusiasm and genuine affection. His shy, almost self-effacing stage presence rightfully focuses attention on the songs. John's versatility on guitar and piano keeps his sets musically interesting, while his rich baritone effortlessly executes his bidding. And he's never short of the sly comment or clever joke that invariably ignites his audience. His latest recording is True in Time.
"The preeminent male singer-songwriter of the New Folk Movement." ~ Rolling Stone.
"Rare artist…strong poetry, complex melodies, clever wit." ~ SingOut!
Buy tickets for John Gorka at Cellar Stage™ Timonium
Friday, December 10th
BILL STAINES
Tickets $25.00 ~ Showtime 7:30 pm
Doors open at 7:00 pm
Buy in advance! Remaining tickets will be available at the door if not sold out.
ALL TICKET SALES FINAL, NO REFUNDS OR EXCHANGES
The church requires that all audience members must be fully vaccinated.
For everyone's safety, we suggest that you wear a mask, except when eating.
Anyone not familiar with the music of Bill Staines is in for a special treat. For over forty years, Bill has traveled back and forth across North America, singing his songs and delighting audiences at festivals, folksong societies, colleges, concerts, clubs and coffeehouses. A New England native, Bill became involved with the Boston-Cambridge folk scene in the early 1960's and, for a time, emceed the Sunday hootenanny at the renowned Club 47 in Cambridge. Bill quickly became a popular performer in the Boston area. In 1971, after one of his performances, a reviewer for The Phoenix stated that Bill was "simply Boston's best performer." A decade later, both in 1980 and 1981, the annual Reader's Poll of The Boston Globe selected him as a favorite performer.
In 1991, Bill entered his forth decade as a folk performer with an international reputation as an artist. Singing mostly his own songs, he has become one of the most popular singers on the folk music circuit today and averages around 200 concert dates a year. Bill weaves a magical blend of wit and gentle humor into his performances, and as one reviewer wrote, "he has a sense of timing to match the best stand-up comic." His music is a slice of Americana, reflecting with the same ease, his feelings about the prairie people of the Midwest or the adventurers of the Yukon.
"Any new song that can live comfortably beside the well-worn songs of folk tradition has a good chance of surviving the test of time. Such, we believe, are the songs of Bill Staines" ~ Charles "Sandy" Paton, Folk Legacy Records.
Buy tickets for Bill Staines at Cellar Stage™ Timonium