Shows: Cellar Stage™ Timonium
Advance ticket sales have been suspended until further notice. Call 443-540-0226 for Uptown Concerts information or use email link above.
*** POSTPONED ***
*** POSTPONED ***
Friday, June 12th
TOM CHAPIN
Opening: Lea
Tickets $30.00 ~ Showtime 8:00 pm
Buy in advance! Remaining tickets will be available at the door.
ALL TICKET SALES FINAL, NO REFUNDS OR EXCHANGES
View Video
*** POSTPONED ***
In a career that spans five decades, 25 albums and three GRAMMY awards, Hudson Valley Troubadour Tom Chapin has covered an incredible amount of creative ground. In addition to his work as a recording artist and concert performer, Chapin has acted on Broadway, as well as working extensively in films, television and radio.
As a music-maker, the multi-talented singer/songwriter/guitarist has maintained two long and productive parallel careers, both as a highly respected contemporary folk artist and as a pioneer in the field of children's music. In both roles, Chapin has established a reputation for insightful, heartfelt songcraft and effortlessly charismatic live performances. He continues to engage the hearts, minds and imaginations of young listeners with witty, life-affirming original songs delivered in a sophisticated array of musical styles. In either format, Chapin's infectious songs, sterling musicianship and personal warmth consistently shine through, whether he's performing on record or in a concert hall, an outdoor festival, a school, in front of a symphony orchestra or in an intimate coffeehouse.
The New York Times called Chapin "one of the great personalities in contemporary folk music," while Billboard called him "the best family artist around" and described him as "totally captivating." Parents magazine stated, "Nobody today is writing and performing better kids' songs than Tom Chapin."
The son of noted jazz drummer and teacher Jim Chapin and the grandson of author/critic Kenneth Burke and portrait painter James Chapin, Tom grew up in a family that encouraged artistic pursuits. He began performing professionally as a teenager in the early 1960s, playing in Greenwich Village folk clubs alongside his siblings Harry and Steve as The Chapin Brothers. In 1971, he began a five-year run as the host of the Emmy- and Peabody award-winning ABC-TV children's series Make A Wish. Chapin and his songs were also featured in the seminal 1970 documentary film Blue Water, White Death, for which he spent six months sailing the Indian Ocean searching for great white sharks.
Chapin launched his solo recording career with 1976's Life Is Like That. It was the first of a string of albums that further established his reputation as both a gifted storyteller and a natural entertainer, winning him an uncommonly loyal fan base in the process. He also continued to venture into other creative areas, playing the lead role in the hit Broadway musical Pump Boys and Dinettes, working off-Broadway as musical director of both Cotton Patch Gospel and Harry Chapin: Lies and Legends, and serving as host of TV's National Geographic Explorer. He's also written and performed satirical topical songs for National Public Radio's Morning Edition, and had a cameo role as the Vice Presidential candidate in Jonathan Demme's 2004 remake of The Manchurian Candidate.
Tom Chapin's new adult CD, THREADS, his 25th, finds the songwriter full of vitality and brimming with excitement. His strengths as writer, performer and storyteller are reflected in the wide range of styles and subjects he covers. Starting with a love song and ending with a call to action, THREADS includes wonderful stories about two extraordinary women, Julia Ward Howe and Dorothy Day, celebrations of the birth of two new grandchildren, and much more. This new collection of 13 powerful, emotional and literate story-songs is graced, as always, with fine singing and beautiful production. In the works is a live CD, to be recorded with his band in December 2017. It's scheduled for release in Spring 2018, to commemorate the 30th anniversary of his band playing together.
Chapin's latest family release is The Incredible Flexible You, a collection of 12 songs that help young listeners navigate the tricky waters of social interaction. It's "A Songbag of Social Clues." Each tune is designed for preschool and early elementary children with social cognitive challenges, and their parents and teachers, too. It won a Parents' Choice Gold Award, a Family Choice Award, a Mom's Choice Gold Award and a Creative Child CD of the Year Award.
Chapin also serves as narrator of a series of children's books, three of which, Mama Don't Allow, There Was An Old Lady Who Swallowed A Fly, and The Train They Call The City Of New Orleans, have won GRAMMY awards in the Best Spoken Word Album for Children category.
Simon and Schuster has released two children's books based upon his songs. The Library Book, based upon Library Song, written with Michael Mark, was released on October 3, 2017. His previous release is The Backwards Birthday Party, written by Chapin and John Forster.
Chapin is also a powerful advocate on behalf of a variety of charitable causes. He is a board member of WhyHunger, the organization which the artist's older brother, the late singer-songwriter/activist Harry Chapin, founded (as World Hunger Year) in the 1970s. He also remains active in a variety of environmental causes, as well as efforts on behalf of music and the arts in our public schools.
"I'm at that place in my life where I follow what interests me," Chapin concludes. "I still love the guitar, I still love to sing, and I still love the thrill of creation: a good song, a good recording, a good concert. I feel blessed to be my own boss, creating my own material and performing for so many different audiences, ages and generations."
---
"A great voice singing great songs." That is the simplest way to introduce you to Lea's music. While she often draws comparisons to other female phenoms like Tracy Chapman, Joni Mitchell and Ani DiFranco, Lea's sound seamlessly blends gospel, jazz, country and R&B into her own style — SoulFolk.
Lea was born in Baltimore to a father who toured the world playing trumpet in the funk band Black Heat and a mother who dreamed of opera while performing with her siblings in the Jones Family Gospel Singers. Lea was singing on the pulpit of the Baptist church where she grew up as soon she could speak. When she discovered the acoustic guitar as a teenager, she began teaching herself to play by writing songs. Lea's final year in high school in Germany at a classical conservatory, where she sang with the jazz ensemble Black & White and co-wrote with the British pop trio Indigo Wild.
Having shared the stage with luminaries including Odetta, Mavis Staples, Dar Williams and Anthony Hamilton, LEA performs at a far-ranging array of venues, including arts centers, universities, festivals, and places of worship. She is consistently acknowledged by the Washington Area Music Association as one of the region's best vocalists, songwriters and recording artists. She is a graduate of the prestigious Artist-in-Residence program at The Music Center at Strathmore in Bethesda, MD and a beloved children's music performer among DC families.
Lea's latest recording, the crowd-funded and highly-anticipated "Let You In," is a collection of songs the artists hopes will cultivate greater compassion for femininity. Lea's stunning vocals and award winning songwriting are supported by rich instrumentation, featuring Howard Levy (of Béla Fleck and the Flecktones) on the harmonica.
Friday, September 11th
ELLIS PAUL
Opening: Yasmin Williams
Tickets $22.00 ~ Showtime 8:00 pm
Buy in advance! Remaining tickets will be available at the door.
ALL TICKET SALES FINAL, NO REFUNDS OR EXCHANGES
View Videos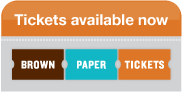 "Despite his success and sense of history, Mr. Paul remains an Artist with his eye on the future and an interest in discovering the transformative potential of his music." ~ New York Times.
Ellis Paul's songwriting credentials are unassailable. They are as genuine as the 14 Boston Music Awards he has earned, as indelible as the tattoo of Woody Guthrie that adorns his arm, and as authentic as the musical roots he draws upon with every note he plays. Since emerging from the Boston music scene, Ellis Paul's music has been consistently recognized and celebrated worldwide. His 16 releases and loyal, enthusiastic audiences reinforce this acclaim and have since cemented his place as one of America's most talented songwriters. With 16 CDs, a concert DVD, and a book of poems and short stories to his credit, Ellis' songs have been featured on the soundtracks to documentaries, TV shows and big Hollywood films such as The Farrelly Brother's "Hall Pass," "Me, Myself & Irene," and "Shallow Hal. Ellis is a true American troubadour, performing over 150 tour dates a year, for over 20 years all around the world. He has shared the stage with some of the top names in the music world including: Pete Seeger, John Mayer, Arlo Guthrie, Richie Havens, Dar Williams, Shawn Colvin, and multi-platinum band Sugarland, among others.
"Ellis has a voice that is so powerful that you know who it is the second he comes through your radio. His music and songs are a new birth in American sound that makes me want to go see concerts again." ~ Kristian Bush/Sugarland.
Woody Guthrie's daughter, Nora, says of Ellis, "A singer songwriter is only as good as the times he reflects. Wise, tender, brilliant and biting, Ellis is one of our best human compasses, marking in melodies and poems where we've been and where we might go if we so choose to. Personally Ellis, I'm goin' where you're goin'!"
---
"Perhaps not since the arrival of Michael Hedges has there been such a bold acoustic innovator. Remember her name: Yasmin Williams has arrived." ~ Pete Brown, Vintage Guitar Magazine.
Yasmin Williams is an acoustic fingerstyle guitarist with an unorthodox, modern style of playing. Her music has been commonly described as refreshing, relaxing, and unique and has been called some of the most imaginative guitar music out today. She utilizes various techniques including alternate tunings, percussive hits, and lap tapping in her music to great effect. She has won various local talent shows, was a finalist in the Rolling Stones Young Gun guitar competition, was the Grand prize winner of New York University's Ultra Violet Live talent show, and won the grand prize in Culpeper Has Talent. She was recently featured on NPR's Weekend Edition Saturday show.
"Williams's music transcends the standard idea of what a guitarist should do." ~ NPR Music
Buy tickets for Ellis Paul at Cellar Stage™ Timonium
This slideshow requires JavaScript.
Friday, October 9th
VANCE GILBERT and JOE JENCKS
Tickets $25.00 ~ Showtime 8:00 pm
Buy in advance! Remaining tickets will be available at the door.
ALL TICKET SALES FINAL, NO REFUNDS OR EXCHANGES
View Video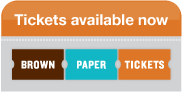 Vance Gilbert burst onto the singer/songwriter scene in the early 90's when buzz started spreading in the folk clubs of Boston about an ex-multicultural arts teacher who was knocking 'em dead at open mics.
Born and raised in the Philadelphia area, Vance started out hoping to be a jazz singer, and then discovered his affinity for the storytelling sensibilities of acoustic folk music. Once word got out about Gilbert's stage-owning singing and playing, Shawn Colvin invited him to be special guest on her Fat City Tour. Noted not only for being the ever consummate performer, Gilbert has recorded 12 albums, including 4 for Philo/Rounder Records and a duo album with friend Ellis Paul. Along with being opener of choice for artists as varied as Aretha Franklin, Arlo Guthrie, and Anita Baker, 2006 and 2007 found Gilbert opening 140+ shows for comedian George Carlin. Most recently he's the opener of choice for Paul Reiser and The Subdudes.
Considered by many to be an integral part of the national folk scene, Gilbert's approach to the acoustic singer songwriter idiom is significant. Gilbert's compositions, while frequently employing sophisticated melodies and harmonies that attest to his jazz roots, remain sublime attestations to the storyteller's craft. He even has a tune on a Grammy Nominated children's album. How rounded is that?
Joe Jencks is an international touring musician, award-winning songwriter, and celebrated vocalist known for his performances of musical beauty, social consciousness and spiritual exploration. A 20-year veteran of the international Folk circuit, Jencks has released 15 CDs in that time. Merging conservatory training with his Irish roots and working-class upbringing, Joe delivers engaged musical narratives filled with heart, soul, groove and grit. Blending well-crafted instrumentals and vivid songwriting, Jencks serves it all up with a lyric baritone voice that has the edgy richness of a good sea-salt caramel.
Joe's most recent solo CD — The Forgotten: Recovered Treasures From The Pen of Si Kahn — contains 14 previously unrecorded songs from American Folk legend, Si Kahn. Joe recorded the CD in Canada, with famed producer Ken Whiteley, and the collection of songs represents a return to Joe's more traditional Folk roots in both theme and musical styles. Celebrating the lost legends of hard working people from New England textile mills to Appalachian coal mining towns, from the Civil Rights movement to forgotten industrial towns in the Midwest. The Forgotten shines a welcome light on the lives of people whose experiences still need to be told and remembered.
Jencks' 2017 release — Poets, Philosophers, Workers, & Wanderers debuted as the #1 CD on the International Folk DJ Chart, also garnering recognition for #1 Song and #1 Artist. Additionally the recording spent eight weeks as the #1 CD on Sirius XM Radio's Americana Chart. With arrangements that blend sparse acoustic performances with Copeland-like orchestral tapestries, and encompass Celtic, Blues, and Traditional Folk styles, this CD reflects the depth of Joe's musical knowledge and diversity of influences. In addition, guest artists including: Ysaye Barnwell (Sweet Honey In The Rock), Cathy Fink, Harpeth Rising, Tret Fure, Reggie Harris, Edie Carey, Jon Carroll and many more. This long awaited collection of songs represents Joe's finest work to date, both as a vocalist and as a songwriter.
Having penned several #1 Folksongs including the ever-relevant "Lady of The Harbor," Jencks has become a fan favorite throughout North America. Co-founder and a vocal arranger for the harmony trio Brother Sun, Joe is also in demand as an arranger with over 30 appearances as a guest vocalist on various studio recordings.
From coffeehouses to Carnegie Hall, Jencks has made a mark on the American music scene, singing and telling stories that educate, illuminate, and uplift.
Buy tickets for Vance Gilbert & Joe Jencks at Cellar Stage™ Timonium