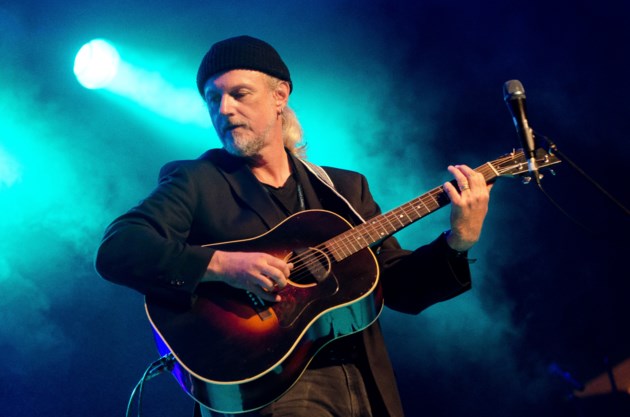 Jun 28, 2016 8:32 PM by: Stephen Cooke — Released just in time for this weekend's 20th anniversary of the Stan Rogers Folk Festival in Canso, Garnet Rogers' book Night Drive details the treacherous, and sometimes hilarious, road to becoming Canadian folk icons.
The length of the journey to Canso, home of the Stan Rogers Folk Festival, is no deterrent to the hardy hundreds who've packed the event every July long weekend for the past two decades.
But that winding Guysborough road is just a fraction of the journey that the festival's namesake made with his brother and bandmate Garnet Rogers prior to Stan's death in 1983. Many of those miles are chronicled in Garnet's new book Night Drive: Travels With My Brother, which he's launched in time for Stanfest's 20th anniversary. The book stretches from their parents' roots in Canso and Pictou County to the brothers' final conversation at the Kerrville Folk Festival in Texas. In between lies a rough and tumble tale of a furtive search for folk music glory, where it took more than talent to get ahead, and dreams seemed to get dashed on a daily basis.
"Somebody made the comment that parents should buy the book and give it to any of their kids who decide they want to become a musician or a folksinger," chuckles Rogers, who reads from the book on Saturday afternoon at Stanfest, as well as opening the mainstage show on Sunday.
"It really is kind of a cautionary tale."
Read full article: Garnet Rogers brings tales of touring life with brother to Stan Rogers Folk Festival – Local Xpress
Garnet Rogers will be performing at Baldwin's Station in Sykesville on Thursday, September 8, 2016. Tickets & reservations: 410-795-1041