Singer/songwriter/pianist Adlai Waxman will open for Jory Nash at Cellar Stage on Friday, April 25th.
Friday, April 25th
JORY NASH
Opening: Adlai Waxman
Tickets $20.00 ~ Showtime 8:00 pm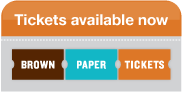 Jory Nash is an award-winning singer-songwriter and storyteller who blends elements of folk, jazz, blues, pop & soul into an original stew of sound. He has recorded 7 critically acclaimed albums, including his 2012 release Little Pilgrim. His 2009 album New Blue Day was named Penguin Eggs Magazine Critic's Choice Album of the Year. Jory Nash has also received a Canadian Folk Music Awards nomination for Best Producer for New Blue Day. He is also a previous winner of the OCFF Songs From The Heart Award. Jory is a past Artistic Director of the Shelter Valley Folk Festival, and is the co-founder of an annual large scale, multi-artist concert celebrating the music of Gordon Lightfoot. Jory plays acoustic guitar, piano and banjo and his warm, unique voice urges you to listen to his thoughtful lyrics and intricate melodies. He is regularly heard on numerous CBC Radio programs, SiriusXM, BBC, Galaxie, and college/NPR stations across North America. Jory has just been selected to be a feature artist on the new CBC/SiriusXM channel SONICA. He tours regularly across Canada and the United States playing folk festivals, house concerts, folk clubs and soft seat theatres. Festival appearances include Summerfolk, Mariposa, Home County, Stewart Park, Eaglewood, Shelter Valley, Hillside, Blue Skies, Live From The Rock, Winterfolk and more. Jory's songs have been used in the feature length movie Moon Point and the upcoming feature length documentary 30 Ghosts. Multiple Nash songs have been covered by Juno-nominated jazz singer Lori Cullen. He was recently selected as an Official Showcase artist at the 2013 Folk Alliance International conference as well as a featured artist in Folk Music Canada's Export Development Program. Jory has a hat collection that numbers in the hundreds and he is also a long-suffering fan of the Toronto Maple Leafs.
Adlai Waxman is a singer, songwriter, musician and composer from Baltimore, Maryland. Originally from Toronto, Canada by way of Nashville, TN. His 2012 EP Circumstance and Dreams spent 2 weeks on the 2012 CD BABY Rock Americana chart. Previous recordings such as his 2009 release Down at Joe's was nominated for a Just Plain Folks award (also known as the grass roots grammys) for best male singer songwriter album 2009.
Circumstance and Dreams is a collection of six new original songs by singer songwriter Adlai Waxman. Co produced by George Marinelli (founding member of Bruce Hornsby and The Range and current guitarist for Bonnie Raitt) and Vince Santoro (drummer for Rosanne Cash, Rodney Crowell and current Drummer for Mary Chapin Carpenter). Waxman, Marinelli and Santoro are responsible for all the instrumentation on the album. No additional side men were used on the project. Just 3 guys in a room recording quality music!
Adlai Waxman is enjoying the music scene and life in Baltimore where he has resided since September 2012. (www.adlaiwaxman.com)