Two great singer/songerwiters, Anne Hills and David Roth, share the stage on Friday, May 12, 2017 at Cellar Stage Baltimore in Hamilton.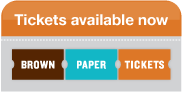 Friday, May 12th
ANNE HILLS & DAVID ROTH
Tickets $21.00 ~ Showtime 8:00 pm
ALL TICKET SALES FINAL, NO REFUNDS OR EXCHANGES
View Video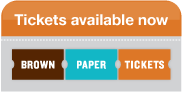 Anne Hills has become one of the better known voices of the contemporary folk music scene, receiving awards and recognition for her live performances (2009 Bound for Glory live radio show favorite- Ithaca, NY), her unique solo and collaborative recording projects (2001 WAMMIE for duet CD with Tom Paxton, Under American Skies), and her overall artistry and benefit work (2002 Kate Wolf Award, Carole Robertson Award & Kerrville Female Vocalist of the Year 1997). Her song "Follow That Road" was the title cut of the Martha's Vineyard Songwriter Retreat and has enchanted audiences for over a decade. Whether she is singing her own song, the words of 6 year old Opal Whiteley, or the Hoosier poet James Whitcomb Riley; accompanied with her guitar, banjo, or simply a Tibetan bell, she puts her whole heart and soul into the moment. So, even if you haven't become familiar with her voice (featured often on XM/Sirius Folk Radio, The Midnight Special & many other folk shows) you won't want to miss a chance to hear her songs and stories in person. She's just begun touring more extensively, winning over audiences with her warm, lively and humorous performances.
The AllMusic Guide says, "A stunning soprano tone has made Anne Hills one of contemporary music's premiere vocalists … Her knack for writing heartfelt songs [has] brought her to the upper echelon of her craft." and Tom Paxton says, "Anne Hills is such an exquisite singer that it's understandable that people might be swept up in the pure beauty of her voice and thereby overlook her writing. That would be a mistake. For me, Anne's writing, in songs like 'Follow That Road' and many others, is as direct, melodic and deep as any work being done today. She is quite simply one of my absolute favorite songwriters."
David Roth strikes many chords, hearts, and minds with his unique songs, offbeat observations, moving stories, sense of the hilarious, and powerful singing and subject matter. As singer, songwriter, recording artist, keynote speaker, workshop leader, and instructor, David has earned top honors at premier songwriter competitions — Kerrville (TX) and Falcon Ridge (NY) – and taken his music, experience, and expertise to a wide variety of venues in this and other countries full-time for more than two decades. David's songs have found their way to Carnegie Hall, the United Nations, several Chicken Soup for the Soul books, the Kennedy Center, Peter, Paul, & Mary concerts, NASA's Goddard Space Center ("Rocket Science" went up on the Space Shuttle Atlantis's May 2009 mission to repair the Hubble Telescope), the classic folk song book "Rise Up Singing", and 10 CDs on the Wind River and Stockfisch (Germany) labels. Featured on many of Christine Lavin's Rounder compilations, the former artist-in-residence at New York's Omega Institute has also been a songwriting judge at Kerrville, Napa Valley (CA), Tumbleweed (WA), Eventide Arts (MA), the Avalon Festival (WV), and the South Florida Folk Festival. This Chicago native (and two-time national anthem singer for the NBA's Michael Jordan-era Bulls) has garnered accolades for his performances, workshops, writing, and recordings. The BOSE Corporation includes "Taller Than My Hair" and "Five Blind Men" on their "best of new folk" compilations, and several of David's songs also appear in Barbara Glanz's business best-selling books "Care Packages for the Workplace" (McGraw-Hill), "Care Packages for the Home" (Andrews-McMeel), "What Can I Do" (Lutheran Voices), and "The Simple Truths of Appreciation" (w/Ken Blanchard).
Buy tickets for Anne Hills & David Roth at Cellar Stage Baltimore
[youtube=https://www.youtube.com/watch?v=dFGnhEwNdzg&rel=0] [youtube=https://www.youtube.com/watch?v=ybFBprnUXQ8&rel=0]