The Billy Jonas Band will keep The Cellar Stage hoppin' on Friday, April 11th, 2014. Throw out the rules when Billy Jonas hits the stage! It's a musical conversation… a sonic celebration… a splendiferous gathering of old and young, because at a Billy Jonas show, the ensemble is… everyone. Billy Jonas is one of those rare performers who can engage and delight both young and adult audiences. Billy's clear tenor voice is well-suited to a plethora of venues, from intimate settings and workshop sessions to large halls and outdoor festivals. For more than two decades, his creative and interactive performances have enchanted and inspired folks from all walks of life — touching hearts, souls, and minds world-wide.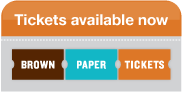 THE CELLAR STAGE™ at  Faith Community United Methodist Church of Hamilton
5315 Harford Road * Baltimore, MD 21214
Concert information: 443-540-0226
Send email to Uptown Concerts
Tickets:
By web: Available at Brown Paper Tickets. Use Visa, MasterCard, Discover, or American Express.
By phone: Available 24/7 from Brown Paper Tickets 1-800-838-3006. Use Visa, MasterCard, Discover, or American Express.