Bob & Pam Ortiz & Band (formerly known as Terra Nova) will be at Cellar Stage™ Timonium on Friday, May 1, 2020.
Friday, May 1st
Bob & Pam Ortiz & Band
(formerly known as Terra Nova)
Tickets $20.00 ~ Showtime 8:00 pm
Buy in advance! Remaining tickets will be available at the door.
ALL TICKET SALES FINAL, NO REFUNDS OR EXCHANGES
View Video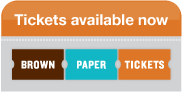 Pam Ortiz is that rare songwriter who can touch people where they feel deeply, where they laugh and where they cry. She did that for 10 years with the group Terra Nova in the '90s playing to packed coffee houses in the Baltimore, Washington area. Her songs were showcased in the three albums that the vocal group recorded.
Pam released a solo album, Rattle Them Chains, in 2012. The project featured special guests from her current band, husband Bob Ortiz, Ford Schuman, and Nevin Dawson as well as Washington-area musicians including the late Mike Auldridge on dobro.
The Pam Ortiz Band includes Pam's husband, Bob Ortiz, on percussion and guitar. Ford Schumann on guitar, Nevin Dawson on viola and violin, and Philip Dutton on piano and keyboards. The band has been performing in this configuration since 2012.
In 2017 the group hosted a seven concert series, Songs for Our Future, to packed houses. Each show raised funds for an organization that supported an important right or vulnerable group of people.
The Pam Ortiz Band partnered with local gospel trio, Sombarkin, in 2014, for concert performances of Red Devil Moon, an original musical inspired by Harlem Renaissance writer Jean Toomer's 1923 novel, Cane. The book for the musical was written by Robert Earl Price; Pam wrote the music and lyrics for the show. In 2016, the entire Red Devil Moon troupe took their performance to New York to do 5 shows as part of the New York International Fringe Festival. They have released a DVD as well as an audio recording of their 2014 performance. The troupe won the 2016 Kenny Award from the Kent County Arts Council and the Hedgelawn Foundation.
Buy tickets for Bob & Pam Ortiz & Band at Cellar Stage™ Timonium
[youtube=https://www.youtube.com/watch?v=0eIfuJz92yY&rel=0] [youtube=https://www.youtube.com/watch?v=RucgmXvEIJ0&rel=0]