Friday, October 26th
CHERYL WHEELER
Opening: Crys Matthews
Tickets $30.00 ~ Showtime 8:00 pm
ALL TICKET SALES FINAL, NO REFUNDS OR EXCHANGES
View Video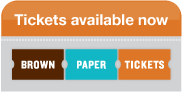 It has always seemed as if there were two Cheryl Wheelers, with fans of the New England songwriter relishing watching the two tussle for control of the mic. There is poet-Cheryl, writer of some of the prettiest, most alluring and intelligent ballads on the modern folk scene. And there is her evil twin, comic-Cheryl, a militant trend defier and savagely funny social critic. The result is a delightful contrast between poet and comic. Poet-Cheryl writes achingly honest songs of love and loss. Contrasting the prosaic landscapes of her native small-town America with the hopelessly rootless life of the traveling performer, she touches the common chords with any who feel the tug between our busy, clamorous times and the timeless longing for simplicity and silence. Her deceptively plain-spun songs have been hits for such main-stream stars as Suzy Bogguss (Aces) and Dan Seals (Addicted), and have been recorded by everyone from Bette Midler, Maura O'Connell, and Peter Paul and Mary; to Juice Newton and Garth Brooks. Comic-Cheryl comes on like Groucho-in-a-housecoat; a fiercely everyday woman with a barbed-wire tongue. Shredding the mores of our gossipy, greedy, trend-obsessed culture, Wheeler always aims enough darts at herself to never seem sanctimonious.
Wheeler was born in the small town of Timonium, Maryland. The wistful rural vistas she glimpses so poignantly through her fleeting windshield really do represent the deep pull of place she feels in her wandering life. With the possible exception of Greg Brown, no modern songwriter comes to mind who can write as convincingly about the sheer, simple-hearted joy of a nice day; whether a warm spring one spent driving down southern back roads, or a chilly gray one spent thinking properly dark thoughts at a bayside hotel. Where others seek the startling image, the 'Big Event,' Wheeler wraps her songs around the familiar image, the shared event. When it's comic-Cheryl's turn, the poet simply turns over the mic and allows the comic to be displayed in her native habitat: the stage. Wheeler can comically lampoon modern culture while thoughtfully teasing herself and the audience. As the two forces smooth their conflict, taking their separate turns and melding into the same artistic vision, Wheeler emerges as a gifted and openhearted songwriter approaching the sure summit of her craft. Audience members' abilities to find their own lives reflected in the sweet spaces of her songs reveals an artist comfortably wearing the austere genius that defines folk music's best traditions. More confidently and beautifully than ever before, she proves that the poet and the comic are one and the same.
DC's Crys Matthews is nothing if not ambitious. In August, she simultaneously released both a new full-length album, The Imagineers and an EP, Battle Hymn for an Army of Lovers. These collections showcase two sides of Matthews' dynamic songwriting; The Imagineers is a selection of thoughtful songs about love and life while Battle Hymn for an Army of Lovers tackles social justice themes. Songs from both projects have already won her accolades such as being selected as a top 10 finalist (out of 5,000 entries) in the NewSong Music Competition, winner of the People's Music Network's Social Justice Songs showcase, and an official showcase artist slot at Folk Alliance International in 2018.
Matthews blends Americana, folk, jazz, blues, bluegrass and funk into a bold, complex performance steeped in traditional melodies and punctuated by honest, original lyrics. In August 2015, Matthews released an EP called The Izzle Ballads, vol. II. Just as in the first installment, Matthews sings about hope, love, perseverance and justice with an ease and candor that one might expect from a southeastern North Carolina native whose mother happens to be a preacher. She has four other releases under her belt to date. Having been compared to everyone from Toshi Reagon to Tracy Chapman to Ruthie Foster, Matthews' eclectic infusion of genres has won her recognition and honorable mentions at the 2013 and 2014 Mid-Atlantic Song Contest and extensive radio play from WERA's Music Alley in Arlington to WTJU-Charlottesville and WMRA-Harrisonburg to KBOO-Portland.
Buy tickets for Cheryl Wheeler at Cellar Stage™ Timonium
[youtube=https://www.youtube.com/watch?v=YM6uTPPf0Bk&rel=0] [youtube=https://www.youtube.com/watch?v=ZaN2H25kTts&rel=0]