Blue Moon Cowgirls and Neptune's Car will be at Cellar Stage in Hamilton on Friday, November 13, 2015.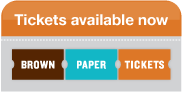 Friday, November 13th
A double bill with
BLUE MOON COWGIRLS
and
NEPTUNE'S CAR
Tickets $21.00 ~ Showtime 8:00 pm
View Video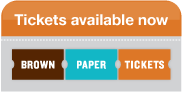 BLUE MOON COWGIRLS: "A little bit invitin', a little bit excitin', a little bit ignitin'… that's my trademark," proclaims an old song. And that's the Blue Moon Cowgirls, four Washington-area musicians with their own refreshing approach to country music. A shimmering trio of female voices backed by flexible acoustic instrumentation, the Blue Moon Cowgirls blend front-porch directness with neon-lit sophistication as they sing about home and highways, heaven and honkytonks, heartbreak and hope. Their repertoire stretches from the 1920s Appalachia to the 1990s California, with stops along the way at several decades' worth of prairie roadhouses and bayou dance halls. The sound of country music has always been on the move, but its heart has remained in the same place, and the Blue Moon Cowgirls can take you there.
Ann Porcella's musical taste gravitates toward the gospel music she learned at home from her preacher father and very large musical family. Her deep, powerhouse voice adapts well to many different traditional styles, though harmony singing is her first love. She has performed solo and with a variety of ensembles at folk venues around the country, including the Augusta concerts and Folk on Broadway.
Karen Collins, a coal miner's daughter from Southwest Virginia, grew up listening to country music. Currently she is fiddler and vocalist with the Washington area's popular Cajun band Squeeze Bayou and plays with Ira Gitlin in the honky tonk country group, The Backroads Band. She has been involved in various types of traditional music for many years and has played and sung in bluegrass, old-time Appalachian, and early country music groups.
Lynn Healey is the newest member of the Cowgirls. A Washington DC native, Lynn grew up singing with her father and two sisters. She favors harmony singing and playing rhythm guitar. Her background and love of bluegrass music is reflected in her singing and playing. Lynn has been a member of several area bluegrass bands, including New Girls Nite Out and Orange Line Special. She currently performs as a member of Rockledge bluegrass band.
Ira Gitlin's guitar playing gets its down-to-earth drive from his long involvement in bluegrass, and its sophisticated rhythms and harmonies from his interest in western swing and jazz. A WAMMIE award winning multi-instrumentalist and former National Bluegrass Banjo Champion, Ira is in demand as a sideman and music instructor. He can also be heard locally with Backroads Band, the The Oklahoma Twisters, Lulu's Fate, and The Hard Travelers.
NEPTUNE'S CAR: Mix together a singer-songwriter from Massachusetts (Holly Hanson) with a guitarist-songwriter from New Hampshire (Steve Hayes), blend in a dollop of Contemporary Folk with a dash of Old Timey-Country, a shared passion for lighthouses and historical biographies, and you'll have the nautically named duo Neptune's Car. (Neptune's Car was a clipper ship with a female captain — a true adventure of heroism on the high seas in the 1800s.) The duo has become known for their intimate performance style, carefully crafted lyrics, generous harmony singing, and exceptional guitar picking.
"A beautiful blend of country and folk… Holly's vocals are tender, warm and quite evocative with each song taking the form of a story or tale. Steve's guitar playing complements Holly's vocals perfectly giving each of the songs depth and character… it is worth taking time to listen to the lyrics as they hold the key to this feast of musical delights… there are hints of Nickel Creek and Alison Krauss but Neptune's Car do not need to be compared to any other artists. This is a strong musical duo whose music can stand on its own two feet… The songs are beautiful and the overall atmosphere created is perfect." ~ Maverick Magazine.
Buy tickets for Blue Moon Cowgirls and Neptune's Car at the Cellar Stage
[youtube=https://www.youtube.com/watch?v=X45F1BBo_U4&rel=0] [youtube=https://www.youtube.com/watch?v=7FGekxOGcpQ#t=25&rel=0]