Naked Blue and We're About 9 share a double bill at The Cellar Stage on Friday, January 30, 2015.
Buy tickets for Naked Blue and We're About 9 at Cellar Stage
Friday, January 30th
A double bill with
NAKED BLUE
and
WE'RE ABOUT 9
Tickets $21.00 ~ Showtime 8:00 pm
View Videos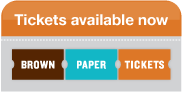 NAKED BLUE: Drawing from the Americana tradition and firmly grounded with a pleasing pop sensibility, the performing songwriter team, Jen and Scott Smith, and their band, Naked Blue, have become a mainstay on the folk/pop scene. They quit their day jobs in 1991 and have been writing, recording & performing music ever since. The strength of their songwriting has allowed them to easily transition between intimate acoustic performances and full band shows on some major stages including DAR Constitution Hall (DC), Webster Hall (NY) and The Bottom Line (London).
Scott & Jen's obvious joy & camaraderie on stage together and easy rapport with their audience are the backdrop to their trademark performance, defined by Jen's instantly recognizable voice and Scott's passionate and impeccable guitar work. Over the years they've developed a reputation for great songwriting as well and their music has been featured in film & television spots on The Young & the Restless, Brooklyn South, Jack & Jill, That's Life, America's Top Model, Mein Leben & Ich and in the films The Girl Next Door, About Sarah, June, Sex Drugs & Democracy, The Smokers and Second to Die.
WE'RE ABOUT 9: Katie Graybeal, Brian Gundersdorf and Pat Klink are We're About 9. Their 14+ year career has taken them from fire-code-breaking shows at a Baltimore-area coffee shop, to a national reputation for brainy and emotionally-connected songwriting, captivating vocal harmonies, and impromptu fun at shows. You may know WA9 from their main stage performances at over a dozen festivals (Falcon Ridge, Kerrville, Four Corners, Philadelphia), from their two NERFA (Northeast Regional Folk Alliance) formal showcases (2002, 2011), or from Folk DJ favorites like "Nobody Flying" and "Albany."
In January 2014, We're About 9 released Future Pilot, a 182-backer crowd-funded album — their first album of new songs since 2008. Future Pilot weaves stories of entire lifespans with WA9's most ambitious lyrics, lush production, and biggest vocal harmonies to date. "Well beyond the ordinary… Soaring Harmonies." ~The Washington Post.
Buy tickets for Naked Blue and We're About 9 at Cellar Stage
[youtube=https://www.youtube.com/watch?v=Zf2qp_vykUA;rel=0] [youtube=https://www.youtube.com/watch?v=9H8BpDHjx5s#t=28&rel=0]