Singer/songwriters Susan Werner and Vance Gilbert will perform a benefit concert for Uptown Concerts, a 501(c)3 non-profit, on Friday, June 5th at Cellar Stage in Hamilton.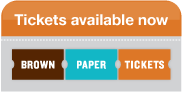 Friday, June 5th
"Last of the Good Straight Girls"
SUSAN WERNER
with VANCE GILBERT
Fundraiser for Uptown Concerts
Tickets $26.00 ~ Showtime 8:00 pm
In the Sanctuary of Faith Community Methodist Church of Hamilton
View Video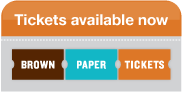 Dubbed by NPR as the "Empress of the Unexpected," singer/songwriter Susan Werner confirms her reputation as an artist changeable as the weather with her newest recording Hayseed. Paying tribute to American agriculture and to her Iowa farm roots, Werner again keeps her audiences guessing and laughing simultaneously, lending her wry humor and passionate voice to subjects such as farmer's markets, agrochemicals, climate change, drought, longing for a sense of place, and the movement towards sustainable agriculture. The characters and perspectives are varied and colorful, the lyrics are sharp as thistles, the music is handmade and hoppin', and with Hayseed Werner continues her reign as one of the most bold and creative forces on the acoustic music scene today.
Listeners will recognize Werner's Americana roots, first heard on 2011's country/blues tinged Kicking the Beehive; however, the collection of originals that appear on Hayseed hits even closer to home. "Everything was mandolin and banjo and upright bass and fiddle," she says. "A sound that's as — forgive the term, but it finally applies — organic as a sound can get." Released on Sleeve Dog Records and distributed via Thirty Tigers, the album itself was commissioned by the University of Nebraska's Lied Center For The Performing Arts and the Institute for Agriculture and Natural Resources, and the entire project began with seed money from fans during a successful PledgeMusic campaign. Werner incentivized fans with unusual rewards like signed ears of corn from her folks' farm, and a percentage of the money raised was donated to three farming charities; Practical Farmers of Iowa in Ames, Midwest Organic and Sustainable Education Service (MOSES) of Spring Valley, Wisconsin, and The Land Institute in Salina, Kansas. Known for her engaging and energetic live show, Werner will be adding another homegrown aspect to her Hayseed tour schedule—making special appearances at local farmers markets throughout the nation.
After launching her career with the self-released Midwestern Saturday Night in 1993, her second recording Live at Tin Angel impressed executives at Private Music/BMG, which released her critically acclaimed major label debut Last of the Good Straight Girls in 1995. She also received critical accolades for her subsequent recordings Time Between Trains (VelVel, 1998) and New Non-Fiction (Indie, 2001). She has toured the nation with acts such as Richard Thompson, Keb' Mo', and Joan Armatrading, and was featured in a 1998 Peter, Paul, and Mary PBS special as one of the best of the next generation of folk songwriters.
"Boston based, Philadelphia raised guitarist Vance Gilbert is among the quintessential musical poets of his time. His lyrics are highly personal, his tenor vocals fluid and enthralling . . . musical risks punctuated by passionate vocal delivery, brilliantly intuitive guitar playing, and immeasurable courage . . . .gives you a feeling of utter joy." (Dirty Linen Magazine)
Vance Gilbert burst onto the singer/songwriter scene in the early 1990s when the buzz started spreading in the folk clubs of Boston, about an ex-multicultural arts teacher who was knocking 'em dead at open mikes. Word of the Philadelphia-area bred performer quickly spread to New York City. Then Shawn Colvin invited Gilbert to be a special guest on her Fat City national tour. Vance Gilbert took audiences across the country by storm. Eight accomplished albums later, Vance continues to refine his unlikely union of humor, virtuosity and the unexpected. Whether with classic, original songwriting or ageless interpretation of covers, his is a presentation steeped in deep humanism and bravery, stunning artistry and soul and contagious, unbridled joy — unarguably the blue ribbon that tie and seal the seemingly impossible package that….VANCE GILBERT. "His catchy, pop friendly melodies support keenly crafted, hard-hitting lyrics. His guitar is supple, his milk-warm tenor honest and gently acrobatic… He does not duck hard truths and never succumbs to the temptations to tie his points up in a neat platitudes or truth-isms. He writes powerfully and uncompromisingly about the wrenching separation suffered by single parents, the tug between love's desire and its demands, and the bitterness of being nonwhite in this Eurocentric culture… He is that rare performer for whom people lean forward in their seats as eagerly between songs as they do during them." ~ The Boston Globe. Artists as varied as Arlo Guthrie, Anita Baker, and the late George Carlin have in recent years requested Vance to be added to their evenings. Now is your chance.
Buy tickets for Benefit concert for Uptown Concerts with Susan Werner and Vance Gilbert at Cellar Stage
[youtube=https://www.youtube.com/watch?x-yt-ts=1421914688&v=4i110HFnsxU&rel=0] [youtube=https://www.youtube.com/watch?x-yt-ts=1421914688&x-yt-cl=84503534&v=GjAZZ30Bzi4&rel=0]