Long-time friends Greg Greenway and Reggie Harris team up for a new presentation at Cellar Stage™ Timonium on Friday, September 20, 2019.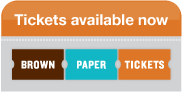 Friday, September 20th
Greg Greenway & Reggie Harris
Deeper Than the Skin
Tickets $20.00 ~ Showtime 8:00 pm
Tickets are always available at the door.
ALL TICKET SALES FINAL, NO REFUNDS OR EXCHANGES
View Videos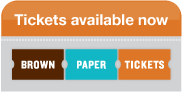 Long-time friends Greg Greenway and Reggie Harris team up for a new presentation. Deeper Than The Skin is a concert/presentation that explores their unique history as a White man from the capital of the Confederacy and a Black man whose maternal ancestor was a slave on a plantation just outside of Richmond. They have built a bridge between their lives through thirty years of friendship, shared goals, and a passion to build community. It's an electric musical presentation.
"Deeper Than The Skin is an absolutely amazing experience. Not a performance (although these are two fine performers) but an experience. If you are anywhere within reach of this, don't miss it." ~ Selma Civil Rights activist Rev. Gordon Gibson, author of Southern Witness, Knoxville, TN
"Greg Greenway is one of those artists who is so rich a talent that it is difficult to categorize him. He traverses, combines and mixes up musical genres, and manages to open a window on global events that bring us together as citizens of the world. Like other great performers before him, Greenway's message is that we can all play a part and make a difference in the course of both our private and public lives. But few musicians can do just this with such style, passion and sheer musicality." ~ Folk & Acoustic Music Exchange
Originally from Richmond, VA, Greg moved to Boston for its rich Folk Music tradition and has become one of its most unique and superlative emissaries. His "In the Name of Love," a lead in to the U2 classic, "Pride," was the #5 song on the Folk DJ list in 2013. It has become a defining piece on his journey to becoming an international artist capable of addressing sensitive topics like Race in a way that connects audiences to their humanity while entertaining them at the same time.
He has been described as "one of the strongest, and finest voices in folk music." The Boston Globe wrote, "Confessional one moment, rambunctiously disarming the next, few modern folk singers can own a coffeehouse stage as completely as Greenway." Another reviewer perhaps described it best, "A profoundly rich poet and musician. Folk Music is too narrow a description."
Musically, his guitar, piano, and ukulele reflect inspiration from all over the map–gospel, rock, blues, Jazz, and world music. But his center is in the singer/songwriter tradition that traces it roots all the way back to the social awareness of Woody Guthrie. His central appeal is that it all comes through the singular lens of Greenway's own humanity and affinity for the audience. He has legendary energy, couched in a presentation of high spirited give and take of such good humor that audiences unfailingly walk away uplifted.
From the end of 2010 to the present, Greenway has been one third of one of the most successful Folk trios in North America, Brother Sun. With Joe Jencks and Pat Wictor, Greenway has, as Brother Sun, produced three CDs, Brother Sun, Some Part of the Truth (produced by Grammy award winning producer, Ben Wisch), and Weights and Wings. Brother Sun remained on the Folk DJ charts for a year and a half, while Some Part of the Truth was the #1 CD for the entire year of 2013, and Weights and Wings did the same for 2016. Their remarkable three part harmony has brought them standing ovations from mainstages from Massachusetts to Vancouver Island.
Reggie Harris is a singer-songwriter, storyteller, and cultural ambassador on a mission to educate, entertain, and inspire. For over 40 years, he has captivated audiences to standing ovations in the US, Canada, and across Europe.
A songwriter of great depth and insight, Reggie writes from a personal but accessible place that reveals his deep sense of humanity and a uniquely positive worldview. He is a trailblazer who performs for audiences of all ages. His effervescently humorous and hopeful presence has led fans to label him the "Ambassador of Joy, Hope, and Freedom."
An educator who entertains, Reggie's songs reveal the subtle truths of issues that touch our lives regardless of color, background, age, or nationality. It's about the laughter and the tears… the challenges and the joy… the global and the personal. It's about history and the present day… the sacred and the laugh out loud funny moments that define us.
Reggie received a life-saving liver transplant in 2008. He uses the inspiration and triumph of that gift of life to spread light and hope.
Averaging over 250 dates per year, this versatile performer is in high demand at arts centers, schools, universities, and festivals. Reggie is an intuitive presenter in workshops on history, song writing, and performance.
Reggie is a teaching artist for the John F Kennedy Center's CETA program, a Woodrow Wilson Scholar, and the Director of Music Education for the UU Living Legacy Project. He is a master song leader who deeply values the power of song and the dignity of every human being.
Previously known as one-half of the acclaimed folk acoustic duo Kim and Reggie Harris, this natural collaborator, also invigorates his solo touring with occasional partnerships, most notably with Greg Greenway (Deeper Than the Skin) Scott Ainslie (Long Time Coming), and Pat Wictor.
Reggie leads workshops and seminars on songwriting, race relations, and performance at colleges and universities, retreat centers, and festivals. A partial list includes the Kennedy Center Summer Education Institute, The Swannanoa Gathering, Boston's Summer Acoustic Music Week (SAMW), the People's Music Network, and the Southeastern Unitarian Universalist Summer Institute (SUUSI).
Buy tickets for Greg Greenway & Reggie Harris at Cellar Stage™ Timonium
[youtube=https://www.youtube.com/watch?v=m0JThIAijOw&rel=0] [youtube=https://www.youtube.com/watch?v=t8z8R0d-wIM&rel=0] [youtube=https://www.youtube.com/watch?v=pHGiAANSUJg&rel=0]