Three great songwriters, Heather Aubrey Lloyd, Kipyn Martin, and Victoria Vox, perform in the round at Cellar Stage Baltimore on Friday, March 24, 2017.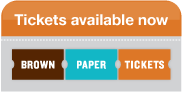 Friday, March 24th
HEATHER AUBREY LLOYD, KIPYN MARTIN & VICTORIA VOX
Singer/Songwriters in the Round
Tickets $21.00 ~ Showtime 8:00 pm
ALL TICKET SALES FINAL, NO REFUNDS OR EXCHANGES
View Videos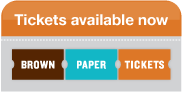 More than a decade touring the U.S., Heather Aubrey Lloyd has brought her lush, passionate voice to every type of venue, from folk festivals and bars to bait shops and clothing-optional resorts. A recovering reporter, her songs drift from journalistic to deeply personal, each narrative offered up in her distinctive alto and layered over finger-picked guitar. Her sets are rounded out with a few pieces on djembe, the instrument that earned her primal reputation as co-front for the Baltimore-based band ilyAIMY. She's backed and supported Dar Williams, Ellis Paul, Shawn Mullins, performed as a 2012 Most-Wanted Artist at the Falcon Ridge Folk Festival and was a DC Lilith Fair Talent Search finalist. In Jan. 2015, she began work on her second solo CD, "A Message in the Mess," a collaboration with Reno band, The Novelists.
"Lloyd's voice has a powerful emotional and technical range, using everything from a delicate whisper to a bluesy growl to breathe life into the folk narratives." — Michael Duck, The Morning Call
Kipyn Martin is a West Virginia native who now resides in the Washington DC area. Recent accolades include being named New Artist of the Year by the Washington Area Music Association in 2015 and winning Gold and Silver Awards in the 2014 Mid-Atlantic Song Contest. Her song "Nightbird" from her debut album, Undercover Muse won a Gold Award, as well as the Director's Choice Award, in the 2013 Mid-Atlantic Song Contest and she received international distinction in the 2013 UK Song Contest when "I Believe in You" from Undercover Muse earned a semi-finalist rating. In addition to her songwriting and concerts Kipyn, along with Allison Shapira, presents a tribute show to Joni Mitchell & Joan Baez — The Joan & Joni Show.
Her voice is gathering a reputation in the region, hailed by listeners as "an instrument of unrefined purity" ~ Tony S. (Leicester Bangs) and "the most pure voice I've ever heard" ~ Karin Fuller (The Charleston Gazette).
Victoria Vox is a glorified band-geek and award-winning songwriter, originally from Green Bay, WI. The ukulele-toting Vox has been touring the world since 2006 at ukulele festivals, folk clubs, and listening rooms. Not only is she a household name on the ukulele scene, she's becoming better known for her "mouth-trumpet" (as seen on the Jay Leno Show and in the Wall Street Journal), a jazz era vocal technique. She holds a degree in Songwriting from the Berklee College of Music, and although her music is eclectic, tapping into many styles: folk, soul, old-time, swing, pop-rock and chanson; jazz often comes to the forefront.
Buy tickets for Heather Aubrey Lloyd, Kipyn Martin, Victoria Vox: Songwriters in the round at Cellar Stage Baltimore
[youtube=https://www.youtube.com/watch?v=YJ7yNiFRIFY&rel=0] [youtube=https://www.youtube.com/watch?v=6nelSU8INPM&=0] [youtube=https://www.youtube.com/watch?v=DI3Obir1HJU&rel=0]