Heather Aubrey Lloyd from ilyAIMY will open for Brother Sun at the Cellar Stage in Hamilton on Friday, May 1, 2015.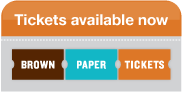 Friday, May 1st
BROTHER SUN
Opening: Heather Aubrey Lloyd from ilyAIMY
Tickets $21.00 ~ Showtime 8:00 pm
View Video
More than a decade touring the U.S., Heather Aubrey Lloyd has brought her lush, passionate voice to every type of venue, from folk festivals and bars to bait shops and clothing-optional resorts. A recovering reporter, her songs drift from journalistic to deeply personal, each narrative offered up in her distinctive alto and layered over finger-picked guitar. Her sets are rounded out with a few pieces on djembe, the instrument that earned her primal reputation as co-front for the Baltimore-based band ilyAIMY. She's backed and supported Dar Williams, Ellis Paul, Shawn Mullins, performed as a 2012 Most-Wanted Artist at the Falcon Ridge Folk Festival and was a DC Lilith Fair Talent Search finalist. In Jan. 2015, she began work on her second solo CD, "A Message in the Mess," a collaboration with Reno band, The Novelists.
"Lloyd's voice has a powerful emotional and technical range, using everything from a delicate whisper to a bluesy growl to breathe life into the folk narratives." – Michael Duck, The Morning Call
Buy tickets for Brother Sun at Cellar Stage