Irish trio HighTime will appear at Cellar Stage™ Timonium on Friday, February 21, 2020.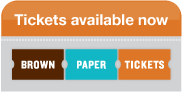 Friday, February 21st
HIGHTIME
Tickets $22.00 ~ Showtime 8:00 pm
Buy in advance! Remaining tickets will be available at the door.
ALL TICKET SALES FINAL, NO REFUNDS OR EXCHANGES
View Video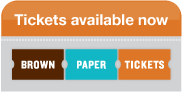 HighTime, a fresh new trio from the heart of Conamara, Ireland, combines Irish music and an intriguing blend of modern folk influences to produce a rich sound and exciting experience to delight listeners.
Featuring an unusual line-up of flute, whistles, harp, bodhrán, guitar and vocals (with some Irish dancing steps thrown in!), HighTime make a youthful and energetic statement.
Equal measures of music and tradition from old Ireland coupled with bold new arrangements make for a tasty platter of story, music, song and dance from these three young men; All hailing from the village of Ardmore on the rugged west coast.
Ciarán Bolger is an entertainer, singer and guitarist from Garraí Árd in the village of Ardmore in Conamara. Learning whistle and traditional sean-nós singing at a young age, Ciarán developed a love and respect for the music tradition of Conamara. Focusing on guitar in his teens, Ciarán explored a mixture of traditional and contemporary music. This exploration has formed the basis for his emotive vocals and also his vibrant and expressive guitar style; drawing inspiration from a multitude of genres.
Conall Flaherty is a multi-instrumentalist and singer hailing from South Connemara in the village of Ardmore. Growing up in an area famed for its musicians, singers and dancers, it wasn't long before Conall turned to music and singing at the young age of four. He learned the ropes from neighbour, fellow flute player and maker, Marcus Hernon who also made the flutes which Conall plays today.
Séamus Flaherty's skills in dancing, singing and playing instruments reflect his personality. At only nineteen years old, Séamus meets each discipline with a passion and quiet zeal backed up by a love of the traditional Irish music heritage. Since the age of sixteen, he has been making waves in the fields of music, dance and singing across the globe; performing in China, U.S.A, Canada, The United Kingdom, Germany, Luxembourg, Belgium, Holland and France. He had the privilege of performing more recently alongside Cherish the Ladies at the world renowned Celtic Connections in 2017.
Special guest: Michael Coult, originally from a town called Glossop close to Manchester, developed a passion for traditional Irish music at a very young age. With Manchester as a hub for learning Michael developed his flute playing heavily influenced and encouraged by the city's venerated and also lesser known talents in the Irish music tradition. Michael moved to Limerick in 2005 where he completed a BA with Honours in Irish Music and Dance. During this time he gained exposure to many masters of the tradition that visited and gained a breadth of experiences with performance, cross-cultural exchanges, recording and composing. Since then Michael has traveled the world with various bands and touring shows to every continent on the globe. He works extensively with the incredibly popular touring production, "Celtic Legends" playing endless sellout shows across mainland Europe and Morocco, Australia, Lebanon, South America and beyond. A founder member of contemporary Irish/Scottish roots band 'The Recollective', Michael is currently working on his debut solo flute album. Having played with Ciarán, Conall and Séamus throughout the years, Michael is delighted to feature as a guest in the HighTime touring lineup.
Buy tickets for HighTime from Ireland at Cellar Stage™ Timonium