Pan-Celtic band IONA comes to Cellar Stage on Friday, November 14, 2014.

Friday, November 14th
IONA
Tickets $21.00 ~ Showtime 8:00 pm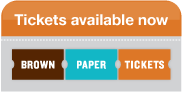 IONA's music is a unique, acoustic weave of the traditional music of Scotland, Ireland, Wales, Cornwall, Brittany (France), the Isle of Man, Asturies and Galicia (Spain), as well as their transplants in America. Blending songs, dance tunes, and aires into a rich and stunning tapestry, their style is outstanding in an arena where these traditions are seldom intertwined. Conceived in 1986, IONA was the musical offspring of lead singer, bouzouki, guitar and bodhrán player Barbara Ryan and wind section, Bernard Argent. With fiddler Jim Queen (banjo and vocals as well) and bass guitar player Chuck Lawhorn, IONA has become the leading Celtic group in the Mid-Atlantic region. They are all seasoned performers: entertainers who involve their audiences with the history and cultural backgrounds of the music, with teaching words to the songs — even those sung in a Celtic tongue, with leading simple Breton dances, with humor, and with every emotion in the spectrum. Traditional Celtic material, haunting songs, toe tapping dances and the humor of the Celtic peoples from Scotland to Brittany provide IONA with an incredibly varied repertoire.
Original acoustic arrangements all the members of the band play several instruments, often switching within a piece to achieve their unique sound. They weave tunes from different countries around their songs, pursuing complex rhythms with deft professionalism.
Barbara Ryan's voice has been described as "smooth and sweet as dark honey." A folk singer in the 60's, she studied voice for 10 years, and has been a vocal coach ever since.
Bernard Argent is IONA's charming historian and yarn spinner. He studied music through much of his youth and at university in England.
Chuck Lawhorn, IONA's bassist, not only owns just about every bass guitar conceived by mankind, but plays them all expertly. He also dabbles in whistle and sings a mean tenor harmony with the group.
Jim Queen comes to IONA as a veteran of 30 years performing with the Air Force Band. Master of many instruments, his primary contributions are fiddle and vocals, although he brings a touch of banjo and guitar to the mix as well. He's performed all over the world and in just about every state, for presidents, heads of state and luminaries in every field.
Dancer Kathleen Larrick will be joining IONA for this performance.