On Friday, April 17, 2015 James Lee Stanley will feature his new CD "The Apocaloptimist" at Cellar Stage in Hamilton.
Buy tickets for James Lee Stanley at the Cellar Stage
Friday, April 17th
JAMES LEE STANLEY
Tickets $21.00 ~ Showtime 8:00 pm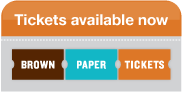 Featuring his new CD "The Apocaloptimist."
"So where have they been hiding James Lee Stanley? We could say that James Lee Stanley is probably the last great undiscovered singer-songwriter in America. But true as that may be let's say something else, let's say that a diamond has been smuggled into the wasteland…and here is where the wasteland ends" ~ Tom Robbins, Author of Even Cowgirls Get the Blues
It's only a long lived singer-songwriter career that lets James Lee Stanley unite the unpredictable creative turns and the eclectic elements that make up his world. His remarkable ability as a vocalist and composer allow him to create songs, each recorded with a finely crafted with guitar orchestrations that enhance the lyric. But a whole new dimension is added when James Lee performs live. These incredible songs, coupled with his outrageously hilarious repartee, make for an evening of hilarity and tenderness and one of the most entertaining concerts on the circuit. He has been hailed as one of the few all time greats and undisputed geniuses among singer-songwriters. Fi Magazine listed his Freelance Human Being CD as "one of the finest recordings of 1998 and one of the Top 200 Recordings of all time."
James Lee Stanley, the true renaissance man, born in Philadelphia, PA, has been recording and performing since he was fourteen. He has toured consistently since he returned from the USAF (as a Chinese linguist) and has performed up to three hundred dates a year since then, with such diverse acts as BONNIE RAITT, ROBIN WILLIAMS, PETER TORK, NICOLETTE LARSON and even BILL COSBY. STEVEN WRIGHT chose James Lee as his opening act for three years in a row; a testament to his professionalism and talent.
"It is simple, really. With James Lee you get great songs, great guitar playing, great voice and a gifted comedian as well. You are in for a very entertaining evening." ~Village Voice