On Friday, June 8, 2018 singer/songwriter Joe Crookston from Ithaca, NY will open for Susan Werner at Cellar Stage™ Timonium.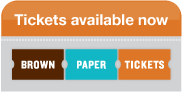 Friday, June 8th
SUSAN WERNER
Opening: Joe Crookston
Tickets $25.00 ~ Showtime 8:00 pm
ALL TICKET SALES FINAL, NO REFUNDS OR EXCHANGES
View Video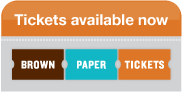 Susan Werner has done it again; the woman NPR named the "Empress of the Unexpected," has brought forth another unique concept album. Her new EP, An American in Havana, is a collection of original songs inspired by Werner's recent travels to Cuba. The recording features performances and arrangements by legendary Cuban percussionist Mayra Casales (Dizzy Gillespie, Tito Puenta, Regina Carter) along with Werner's trademark songcraft and wry, poetic lyrics.
Her previous recording, Hayseed, paid tribute to American agriculture and to her Iowa farm roots, Werner again keeping her audiences guessing and laughing simultaneously, lending her wry humor and passionate voice to subjects such as farmer's markets, agrochemicals, climate change, drought, longing for a sense of place, and the movement towards sustainable agriculture. The characters and perspectives are varied and colorful, the lyrics are sharp as thistles, the music is handmade and hoppin', and with Hayseed Werner continues her reign as one of the most bold and creative forces on the acoustic music scene today.
Listeners will recognize Werner's Americana roots, first heard on 2011's country/blues tinged Kicking the Beehive; however, the collection of originals that appear on Hayseed hits even closer to home. "Everything was mandolin and banjo and upright bass and fiddle," she says. "A sound that's as — forgive the term, but it finally applies — organic as a sound can get." Released on Sleeve Dog Records and distributed via Thirty Tigers, the album itself was commissioned by the University of Nebraska's Lied Center For The Performing Arts and the Institute for Agriculture and Natural Resources, and the entire project began with seed money from fans during a successful PledgeMusic campaign. Werner incentivized fans with unusual rewards like signed ears of corn from her folks' farm, and a percentage of the money raised was donated to three farming charities; Practical Farmers of Iowa in Ames, Midwest Organic and Sustainable Education Service (MOSES) of Spring Valley, Wisconsin, and The Land Institute in Salina, Kansas. Known for her engaging and energetic live show, Werner will be adding another homegrown aspect to her Hayseed tour schedule—making special appearances at local farmers markets throughout the nation.
After launching her career with the self-released Midwestern Saturday Night in 1993, her second recording Live at Tin Angel impressed executives at Private Music/BMG, which released her critically acclaimed major label debut Last of the Good Straight Girls in 1995. She also received critical accolades for her subsequent recordings Time Between Trains (VelVel, 1998) and New Non-Fiction (Indie, 2001). She has toured the nation with acts such as Richard Thompson, Keb' Mo', and Joan Armatrading, and was featured in a 1998 Peter, Paul, and Mary PBS special as one of the best of the next generation of folk songwriters.
Joe Crookston: Songwriter, guitarist, painter, fiddler, slide player, eco-village member and believer in all things possible. Named 2016 Folk Alliance International Artist-in-Residence and signed to Tamulevich Artist Management along with John Gorka and Peter Yarrow. His songs are being made into films.
He'll surprise you and awaken the cynics. He's plumbing for lyrical gold like a social archeologist. His songs are universal, his rhythm infectious and in concert, he is funny as hell one moment and transcendent the next.
Come to a show. Mystical, historical, and humorous roads, twisting through vivid cinematography. Short 4:00 films. Visual, artful and human. Brooklyn in July, Oklahoma towns, rattlesnake tails, turbary thieves, Galway heather, meter maids and drunk roosters. At the end of the night, you'll leave inspired. "The Long Note" is a phrase in Irish culture. "The Long Note" is that place of resonance and transcendence where the music, the voices, the instruments, and the community ALL come together and unite.
Whether he's picking his 48 Gibson, weaving through lap slide songs or looping his fiddle, he will draw you in. It happens every time. Watch a YouTube video. It's good, but it's not the same. You gotta come to a show. With unwavering courage to be himself, he is literate, poignant and funny as hell.
He lives in Ithaca NY, and tours regularly in the US, Ireland and Canada.
Buy tickets for Susan Werner at Cellar Stage™ Timonium
[youtube=https://www.youtube.com/watch?v=4i110HFnsxU&rel=0] [youtube=https://www.youtube.com/watch?v=rSNb1qarA_0&rel=0] [youtube=https://www.youtube.com/watch?v=o6jelut90L0&rel=0]