Two great singer/songwriters, John Gorka and Cheryl Wheeler, will share the stage at Cellar Stage Columbia on Saturday, May 20, 2017.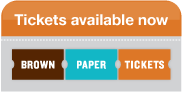 Saturday, May 20th, 2017
JOHN GORKA and CHERYL WHEELER

Tickets $30.00 ~ Showtime 7:30 pm
ALL TICKET SALES FINAL, NO REFUNDS OR EXCHANGES
View Video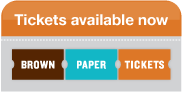 John Gorka is an honored icon of folk tradition. Energetic acoustic music that is not a trend, not a fad, but an expression of everyday life, is his trademark. John's rich baritone voice and unique songcraft weave a magical spell that can only be described as 'Gorka.'
"He weaves wry, slice of life observations…" ~ Associated Press.
Rising from a milieu of lovelorn singer/songwriters, John Gorka illuminates instead with his trademark wordplay, twisting, turning and typing words and phrases in the way a balloon artist creates complex creatures from simple balloons. Few contemporary songwriters coax language as deftly as Gorka. For over two decades, Gorka's keen ear has picked up the stories of those along his path, folding them into poetry and song. His keen perceptiveness inspires people from all over the world to share their stories. By involving those tales in his music, he escapes the trap of introspection that hobbles less gifted singer/songwriters. John Gorka flies below the pop culture radar with an almost cult-like following that never fails to fill concerts. Speak with any of his fans and one instantly feel's their enthusiasm and genuine affection. His shy, almost self-effacing stage presence rightfully focuses attention on the songs. John's versatility on guitar and piano keeps his sets musically interesting, while his rich baritone effortlessly executes his bidding. And he's never short of the sly comment or clever joke that invariably ignites his audience. His latest recording is Bright Side of Down.
"The preeminent male singer-songwriter of the New Folk Movement." ~ Rolling Stone.
"Rare artist…strong poetry, complex melodies, clever wit." ~ SingOut!
It has always seemed as if there were two Cheryl Wheelers, with fans of the New England songwriter relishing watching the two tussle for control of the mic. There is poet-Cheryl, writer of some of the prettiest, most alluring and intelligent ballads on the modern folk scene. And there is her evil twin, comic-Cheryl, a militant trend defier and savagely funny social critic. The result is a delightful contrast between poet and comic. Poet-Cheryl writes achingly honest songs of love and loss. Contrasting the prosaic landscapes of her native small-town America with the hopelessly rootless life of the traveling performer, she touches the common chords with any who feel the tug between our busy, clamorous times and the timeless longing for simplicity and silence. Her deceptively plain-spun songs have been hits for such main-stream stars as Suzy Bogguss (Aces) and Dan Seals (Addicted), and have been recorded by everyone from Bette Midler, Maura O'Connell, and Peter Paul and Mary; to Juice Newton and Garth Brooks. Comic-Cheryl comes on like Groucho-in-a-housecoat; a fiercely everyday woman with a barbed-wire tongue. Shredding the mores of our gossipy, greedy, trend-obsessed culture, Wheeler always aims enough darts at herself to never seem sanctimonious.
Wheeler was born in the small town of Timonium, Maryland. The wistful rural vistas she glimpses so poignantly through her fleeting windshield really do represent the deep pull of place she feels in her wandering life. With the possible exception of Greg Brown, no modern songwriter comes to mind who can write as convincingly about the sheer, simple-hearted joy of a nice day; whether a warm spring one spent driving down southern back roads, or a chilly gray one spent thinking properly dark thoughts at a bayside hotel. Where others seek the startling image, the 'Big Event,' Wheeler wraps her songs around the familiar image, the shared event. When it's comic-Cheryl's turn, the poet simply turns over the mic and allows the comic to be displayed in her native habitat: the stage. Wheeler can comically lampoon modern culture while thoughtfully teasing herself and the audience. As the two forces smooth their conflict, taking their separate turns and melding into the same artistic vision, Wheeler emerges as a gifted and openhearted songwriter approaching the sure summit of her craft. Audience members' abilities to find their own lives reflected in the sweet spaces of her songs reveals an artist comfortably wearing the austere genius that defines folk music's best traditions. More confidently and beautifully than ever before, she proves that the poet and the comic are one and the same.
Buy tickets for John Gorka and Cheryl Wheeler at Cellar Stage Columbia
[youtube=http://www.youtube.com/watch?v=WVgysmtC1cc#t=54&rel=0] [youtube=https://www.youtube.com/watch?v=YM6uTPPf0Bk&rel=0]