Ken & Brad Kolodner bring old-time music to the Cellar Stage on Friday, February 28, 2014.

Friday, February 28th
KEN & BRAD KOLODNER
Tickets $21.00 ~ Showtime 8:00 pm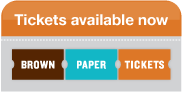 "Without a doubt, Ken Kolodner is one of the hammer dulcimer's top exponents, playing with a dexterity which would stun many a would-be hammerer." —Folk Tales Magazine.
Widely known as one of the foremost and most influential hammered dulcimer players in the U.S. and a fine old-time fiddler, Baltimore's Ken Kolodner (hammered dulcimer, fiddle, hammered mbira) has joined forces with his son, Brad Kolodner (vocals, clawhammer banjo, banjola, fretless banjo, guitar, fiddle) to perform tight and musical arrangements of original and old-time music "played in the purest way" on twin fiddles, banjo, guitar, hammered dulcimer and more. The duo has been performing together for three years and in 2011 released their first recording of Appalachian and original music. Otter Creek became the most played instrumental recording on the international folk charts in 2011. Brad's original composition ("Otter Creek") was the most played instrumental on the folk charts in the United States for 2011. Through performance and on the strength of this first recording, Brad has rapidly gained national recognition for his delicate touch and writing. Wisconsin DJ Mark Pedersen writes: "Ken is regarded as one of the most accomplished hammered dulcimer players performing today. Among Ken Kolodner's many credits are a featured solo in an Emmy-nominated CBS-TV Christmas special, over a dozen recordings with sales well over 150,000, an "Indie" winner for Best Seasonal Recording in 1999 and a #1 World Music title (Walking Stones) and bestseller for BMG (with over 55,000 copies sold), and numerous books and instructional recordings (including a book/CD on old time fiddling for Mel Bay). Ken toured with the world music trio Helicon for over a decade and continued to tour as a soloist and with various others. He was the first and remains the only U.S. player to be invited to play at the International Hackbrett Festival in Germany along with the world's best players.
Similar to his dad, Brad didn't start playing music until age 17 when he attended a music camp where his father was teaching. After just two years, Brad was the winner of the 2010 Takoma Park Old-Time Banjo festival (in MD) winning a Kevin Enoch banjo and a performance spot at The Birchmere, sharing the stage with banjo legend Tony Trishka, Cathy Fink and Marcy Marxer, Adam Hurt and other notable banjo players. More recently, Brad won the prestigious Lowell Fiddle and Banjo Contest. Brad guest-recorded on Out of the Wood, a 2011 release by Elke Baker (a Scottish National Fiddle Champion) and his father. Brad also hosted a folk show "The Hobos Lullaby" in Ithaca, NY for three years and is now a folk music DJ at WAMU. Since graduating from Ithaca in June of 2012, Brad has amassed a stable of over 30 banjo students in Baltimore. He has added fiddle, guitar and vocals to his repertoire.