Kipyn Martin will open for Ellis Paul at Cellar Stage™ Timonium on Friday, April 13, 2018.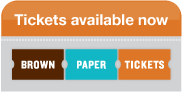 Friday, April 13th
ELLIS PAUL
Opening: Kipyn Martin
Tickets $20.00 ~ Showtime 8:00 pm
ALL TICKET SALES FINAL, NO REFUNDS OR EXCHANGES
View Videos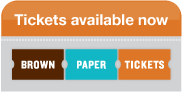 "Despite his success and sense of history, Mr. Paul remains an Artist with his eye on the future and an interest in discovering the transformative potential of his music." ~ New York Times.
Ellis Paul's songwriting credentials are unassailable. They are as genuine as the 14 Boston Music Awards he has earned, as indelible as the tattoo of Woody Guthrie that adorns his arm, and as authentic as the musical roots he draws upon with every note he plays. Since emerging from the Boston music scene, Ellis Paul's music has been consistently recognized and celebrated worldwide. His 16 releases and loyal, enthusiastic audiences reinforce this acclaim and have since cemented his place as one of America's most talented songwriters. With 16 CDs, a concert DVD, and a book of poems and short stories to his credit, Ellis' songs have been featured on the soundtracks to documentaries, TV shows and big Hollywood films such as The Farrelly Brother's 'Hall Pass', 'Me, Myself & Irene', and 'Shallow Hal'. Ellis is a true American troubadour, performing over 150 tour dates a year, for over 20 years all around the world. He has shared the stage with some of the top names in the music world including: Pete Seeger, John Mayer, Arlo Guthrie, Richie Havens, Dar Williams, Shawn Colvin, and multi-platinum band Sugarland, among others.
"Ellis has a voice that is so powerful that you know who it is the second he comes through your radio. His music and songs are a new birth in American sound that makes me want to go see concerts again." ~ Kristian Bush/Sugarland.
Woody Guthrie's daughter, Nora, says of Ellis, "A singer songwriter is only as good as the times he reflects. Wise, tender, brilliant and biting, Ellis is one of our best human compasses, marking in melodies and poems where we've been and where we might go if we so choose to. Personally Ellis, I'm goin' where you're goin'!"
Kipyn Martin is an emerging Indie Folk artist whose roots sink deep into the banks of the Shenandoah River. She plays festivals, concert halls, coffeehouses, and house concerts from New England to Texas. Accolades for Kipyn include multiple Gold Awards in the Mid-Atlantic Song Contest (most recently for "God Is Love" from her 2017 album release, Dance Across the Sky), as well as the honor of Washington Area Music Association's WAMMIE Award for New Artist of the Year. 2017 finds Kipyn touring to promote Dance Across the Sky, and traveling to perform Joan & Joni: A Tribute to the Music of Joan Baez and Joni Mitchell with duo partner Allison Shapira.
Her voice is gathering a reputation, hailed by listeners as "an instrument of unrefined purity" ~ Tony S. (Leicester Bangs) and "the most pure voice I've ever heard" ~ Karin Fuller (The Charleston Gazette).
Buy tickets for Ellis Paul at Cellar Stage™ Timonium
[youtube=https://www.youtube.com/watch?&v=3tq1TUB906o&rel=0] [youtube=https://www.youtube.com/watch?v=IjYDj1j136k&rel=0] [youtube=https://www.youtube.com/watch?v=6nelSU8INPM&rel=0]