Kipyn Martin will open for Peter Yarrow at Cellar Stage in Hamilton on Saturday, April 11, 2015.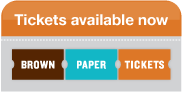 Saturday, April 11th
PETER YARROW
Opening: Kipyn Martin
Tickets $36.00 ~ Showtime 8:00 pm
Kipyn Martin is an emerging Mid-Atlantic singer/songwriter whose roots sink into the banks of the Shenandoah River. Her voice is gathering a reputation in the region, hailed by listeners as "an instrument of unrefined purity" ~ Tony S.- Leicester Bangs and "the most pure voice I've ever heard" ~ Karin Fuller- The Charleston Gazette. In February 2013 Kipyn celebrated the release of her debut album, Undercover Muse offering an authentic representation of Kipyns live performance. Placing in the New Song Academy Songwriting Competition inspired Kipyn to pursue a Master of Music degree which she attained from Shenandoah Conservatory in 2012. Most recently her song, "Nightbird" earned a gold medal, as well as the Director's Choice Award, in the 2013 Mid-Atlantic Songwriting Contest. She also received international distinction in the 2013 UK Song Contest when "I Believe in You" from Undercover Muse earned a semi-finalist rating. An honesty and vitality of voice make this woman a performing artist not to be missed.
[youtube=https://www.youtube.com/watch?v=qy-9qndFgPU&rel=0]