Singer/songwriter/guitarist/harpist Kristin Rebecca will open for Robin Bullock at Cellar Stage Baltimore on Friday, February 24, 2017.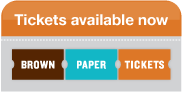 Friday, February 24th
ROBIN BULLOCK
Opening: Kristin Rebecca
Tickets $21.00 ~ Showtime 8:00 pm
ALL TICKET SALES FINAL, NO REFUNDS OR EXCHANGES
View Videos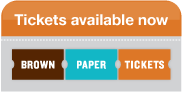 "Celtic guitar god." ~ Baltimore City Paper.
"Breathtaking…brilliant technique, always in service of the music." ~ Guitar Player.
"A musician whose technical skill and stylistic expertise are second to none…a time-served folkie of the highest calibre." ~ Classical Guitar (U.K.).
Robin Bullock is a prolific composer and multi-instrumentalist, whose virtuosity on guitar, cittern and mandolin blends the ancient melodies of the Celtic lands and their vigorous Appalachian descendants into one powerful musical vision. The 17th-century harp tunes of legendary Irish bard Turlough O'Carolan, the spirited jigs and reels of rural Ireland, the haunting ballads of the southern Appalachians and evocative original compositions all find a musical common ground in Robin's music, where lightning-fast fingerwork one moment is perfectly balanced with tender, quiet intimacy the next. A warm, friendly presence onstage, Robin effortlessly creates a magical world for the audience with his multi-instrumental wizardry, taking them on a journey to the heart and soul of Celtic and American traditions.
"Dazzling spirit…what he offers is not just virtuosity for the sake of virtuosity, but also the sensibility of one on a quest between past and present, traditional and modern." ~ Trad Magazine (France).
Originally rising to prominence as a founding member of the innovative acoustic world-music trio Helicon, Robin's solo career has won him three Washington Area Music Association WAMMIE Awards, a Governor's Award from the Maryland State Arts Council, and a feature broadcast on National Public Radio's hugely popular Celtic music program "The Thistle and Shamrock."
Kristin Rebecca is a captivating performer who combines her powerful, angelic voice, unique guitar rhythms and rare harp ability into a show unlike any other. No two of her songs sound alike; they cover life and all its emotions, from flirtation on the dance floor to standing up for what you believe to striving for dreams. Kristin doesn't use the harp as a gimmick; she showcases the versatility of the instrument. She is an award-winning musician and is an actively touring artist.
(Note: Aiofe Clancy will not be appearing at this show.)
Buy tickets for Robin Bullock at Cellar Stage Baltimore
[youtube=https://www.youtube.com/watch?v=GLO0X4sgs2w&rel=0] [youtube=https://www.youtube.com/watch?v=x-OSqdspmPs&rel=0] [youtube=https://www.youtube.com/watch?v=xFypVDzm9cQ&rel=0]