Singer/songwriter Lara Herscovitch will open for Bill Staines at Cellar Stage Baltimore in Hamilton on Friday, April 21, 2017.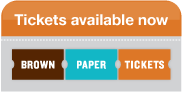 Friday, April 21st
BILL STAINES
Opening: Lara Herscovitch
Tickets $21.00 ~ Showtime 8:00 pm
ALL TICKET SALES FINAL, NO REFUNDS OR EXCHANGES
View Videos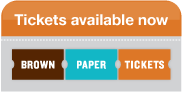 Anyone not familiar with the music of Bill Staines is in for a special treat. For over forty years, Bill has traveled back and forth across North America, singing his songs and delighting audiences at festivals, folksong societies, colleges, concerts, clubs and coffeehouses. A New England native, Bill became involved with the Boston-Cambridge folk scene in the early 1960's and, for a time, emceed the Sunday hootenanny at the renowned Club 47 in Cambridge. Bill quickly became a popular performer in the Boston area. In 1971, after one of his performances, a reviewer for The Phoenix stated that Bill was "simply Boston's best performer." A decade later, both in 1980 and 1981, the annual Reader's Poll of The Boston Globe selected him as a "favorite performer."
In 1991, Bill entered his forth decade as a folk performer with an international reputation as an artist. Singing mostly his own songs, he has become one of the most popular singers on the folk music circuit today and averages around 200 concert dates a year. Bill weaves a magical blend of wit and gentle humor into his performances, and as one reviewer wrote, "he has a sense of timing to match the best stand-up comic." His music is a slice of Americana, reflecting with the same ease, his feelings about the prairie people of the Midwest or the adventurers of the Yukon.
"Any new song that can live comfortably beside the well-worn songs of folk tradition has a good chance of surviving the test of time. Such, we believe, are the songs of Bill Staines" ~ Charles "Sandy" Paton, Folk Legacy Records.
For some people, what they do and who they are two different things. Not so for Lara Herscovitch, an "extraordinarily talented" (smother.net) American songwriter, poet, singer, performer, and policy social worker.
Lara's award-winning music is "pure musical poetry" (The Courier): highly original, modern folk with shades of blues, jazz, and pop. As the Northeast Mississippi Daily Journal wrote, "Singer-songwriter Lara Herscovitch doesn't write songs just for the ears, but also for the heart and soul."
With a voice "clear and smooth like expensive liquor," she stands "above and beyond the pack" (Northeast Performer). Herscovitch is "a remarkable performer" (WSHU Public Radio). Former State Troubadour of Connecticut (2009-2010), Lara brings charm, authenticity, intelligence and a love of performing that immediately resonates with diverse audiences. She has appeared as a guest on A Prairie Home Companion with Garrison Keillor (American Public Media) and tours from Maine to Miami.
Lara also has extensive experience as a policy social worker, and has worked in the US, Latin America and Asia on behalf of disadvantaged individuals – focusing on education, community development, and juvenile justice. These themes are woven throughout her music. As Acoustic Live in New York City wrote, "She possesses not only a huge reservoir of musical talent and a voice with a bell-like clarity, but a keen sense of global concern and a fierce intellect."
Buy tickets for Bill Staines at Cellar Stage Baltimore
[youtube=https://www.youtube.com/watch?v=MJiEsiO9ZRI&rel=0] [youtube=https://www.youtube.com/watch?v=Ma_brdr3xrI&rel=0]