The duo Lark Rize will open for Mustard's Retreat at Cellar Stage in Hamilton on Friday, March 20, 2015.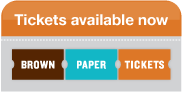 Friday, March 20th
MUSTARD'S RETREAT
Opening: Lark Rize
Tickets $21.00 ~ Showtime 8:00 pm
Lark Rize is an acoustic folk duo that engages its audience with their well-blended vocal harmonies and thoughtful repertoire.
Comprised of Joe on acoustic guitar and Elena on acoustic upright bass, micro-bass, and guitar, this husband and wife team performs a range of insightful original songs as well as select material from the vast contemporary and traditional folk genre.
Personal stories, human foibles, world views, musical sensitivities – all inspire their original compositions and song selection. Combining metaphors of nature, urban roots, humor, pathos, and a dash of old fashioned nostalgia, it is music that is true to the heart.