Mac Walter & John Cronin bring their guitars to The Cellar Stage on Friday, February 21, 2014.
Friday, February 21st
MAC WALTER & JOHN CRONIN: Cousins

Tickets $21.00 ~ Showtime 8:00 pm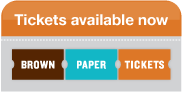 Three-time WAMMIE winner Mac Walter began his music career at 15 when Marianne Price, formerly of Dan Hicks and the Hot Licks, convinced him to give up the ukulele and try the guitar. Three months later, Mac was playing in Marianne's band and has not put the guitar down since. Driven by an insatiable desire to learn all things about music, he attended the Berklee College of Music and returned to his home base of MD/VA/DC where he quickly earned a reputation as a stellar guitarist and singer/songwriter. Mac developed a unique fingerstyle approach to playing folk, rock, blues, and jazz guitar. Heavily influenced by folk luminaries such as Doc Watson, Mississippi John Hurt, Dave Van Ronk, Dick Rosmini, and Raun MacKinnon, he totally dedicated himself to his music and refused to be pinned down to one genre. After touring for 8 years in Deanna Bogart's band, he began his free-lance career. Let Guitar Wizard Mac will take you on a wonderful tour of his music. His repertoire is a stunning variety of musical styles and reflects the depth and range of emotion he conveys in his playing. His command of the acoustic guitar is breathtaking and he is one of those rare musicians who can do it all while still maintaining his own distinctive voice. He makes the guitar come to life with a rare passion and plays at a level few musicians every achieve. He is a guitar virtuoso who has to be seen to be believed. Don't miss this opportunity to see Mac & John perform live together.
Mac and his cousin, John Cronin, began playing together as teenagers and developed their unique style over the past 35 years. Both are talented in their own right but when they play together, the acoustic fingerstyle and gorgeous harmonies they project are amazing. John's boisterous folksy enthusiasm is infectious and a perfect foil for Mac's golden tones. John, who lives in British Columbia, spent seven years working in the hugely popular Ian Tyson Band touring Canada and the USA. Ian proclaimed John as the most lyrical guitar player he'd ever heard. And Chesapeake Bay folk icon, Tom Wisner, describes John's playing as "the heart of the guitar." Word of their great CD "Cousins" has spread at the grass roots level and has sold amazingly well despite not being on a traditional label. Their CD "Second Cousins" was released in the Summer of 2006. And, yes, they are working on "Third Cousins!"
Buy tickets for Mac Walter & John Cronin at the Cellar Stage
Mac Walter & John Cronin "Day's Work Done"
[youtube=http://www.youtube.com/watch?v=9VcJ87N73yU#!&rel=0]