MAGGIE'S MUSIC presents A CELTIC CHRISTMAS CELEBRATION with Maggie Sansone, Pat Egan, Sharon Knowles, and Andrea Hoag at The Cellar Stage on Friday, December 12th, 2014.
Buy tickets for Maggie's Music presents a Celtic Christmas Celebration
Friday, December 12th
MAGGIE'S MUSIC presents
A CELTIC CHRISTMAS CELEBRATION
featuring Maggie Sansone, Andrea Hoag, Sharon Knowles & Pat Egan
Tickets $21.00 ~ Showtime 8:00 pm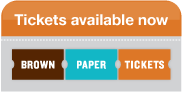 Join us for a joyous evening of music and songs from the ancient Celtic Lands, Appalachia and holiday favorites …heartfelt and uplifting music for all ages!
MAGGIE SANSONE, Hammered dulcimer. One of America's premier hammered dulcimer players and recording artists, Maggie has been featured on CBS-TV Sunday Morning, NPR's All Things Considered, Echoes Soundscape and Sirus/XM Radio. Fiona Ritchie, host of NPR's The Thistle & Shamrock said, "Maggie's music is a gathering place for much Celtic-rooted and inspired acoustic music in the USA." Maggie has received over two dozen Wammie awards from the Washington Area Music Association in categories of Traditional Folk Instrumentalist and Record Label. She is popular performer and teacher at Celtic, renaissance and folk festivals around the United States and owns Maggie's Music, an independent, award-winning record label that features over sixty recordings based in Annapolis, Maryland.
ANDREA HOAG, Fiddle. Known for her versatility and imagination, Andrea is a GRAMMY® nominee and recipient of a Maryland State Arts Council Award. She has been featured on NPR's All Things Considered and Performance Today, at the Kennedy Center and Library of Congress, and on numerous recordings and venues around the U.S. and abroad. Andrea is the founder of Freyda's Hands, an arts non-profit fostering collaboration and education across the traditional performing arts, and a founding member of the acclaimed cross-cultural Dovetail Ensemble. Best known for her playing of traditional Swedish music, she is widely respected for her interpretations of Celtic and American music as well. "Call it a fiddle, call it a violin, in her hands it is simply a marvelous instrument…" ~ Richard Harrington, The Washington Post.
SHARON KNOWLES, Celtic harp. Sharon is a masterful accompanist and performer on the Celtic harp. She immigrated to the US from Argyll in the Highlands of Scotland and quickly became a sought after performer, teacher, and conductor of harp workshops from North Carolina to Alaska and has toured in Europe and Scandinavia. Her current bands are Fynesound, a Scottish string ensemble, Jug of Punch, an Irish Ceili Band, and also she performs in a Celtic trio with Maggie Sansone and Andrea Hoag. Sharon is a respected adjudicator with the Scottish Harp Society of America and runs a nationally recognized concert series out of her home near Gettysburg PA. Her career is rich and varied — playing at Embassies in Washington DC, theater productions and a great many concert venues and healing harp music therapy at hospitals.
PATRICK EGAN, Irish vocals and guitar. Pat is from County Tipperary Ireland and is highly regarded as one of the leading singers/guitar players in traditional Irish music. He toured with the Irish band Chulrua turning out three recordings to great acclaim. Pat is admired for his powerful emotive delivery and sensitive interpretation of songs and his guitar playing is praised as tasteful yet driving. He has made extensive tours of the United States, and Europe appearing on television and radio programs and teaches guitar and vocals at Irish and folk festivals including Catskills Irish Arts week (New York). In 2014, he won a Wammie (Washington Area Music Association) for Best Traditional/Singer. He now resides in Purcellville, Virginia, and performs with musicians in the Irish and Old time genre.
Buy tickets for Maggie's Music presents a Celtic Christmas Celebration
[youtube=https://www.youtube.com/watch?v=IxReOL6EEfg&rel=0] [youtube=https://www.youtube.com/watch?v=d0V5k4iJm58&rel=0]