Maggie's Music Celtic Quartet featuring Andrea Hoag, Maggie Sansone, Patrick Egan & Abigail Palmer will perform at Cellar Stage in Hamilton on Friday, December 11, 2015.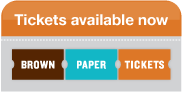 Friday, December 11th
A CELTIC CHRISTMAS
Maggie Sansone, Andrea Hoag, Abigail Palmer & Patrick Egan
Tickets $23.00 ~ Showtime 8:00 pm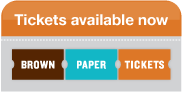 Celebrate the many moods of the holiday season with a unique blend of Celtic and American roots music. Music and songs for the holiday season includes songs and instrumentals from Ireland, Scotland, Wales, the Shetland Islands; old time Christmas music from the Southern Appalachians; medieval carols and traditional favorites.
The band is a multi-cultural mix featuring Maggie Sansone, one of America's finest hammered dulcimer players and well known for her Celtic and holiday recordings; Andrea Hoag, a GRAMMY®-nominated fiddler known for Celtic and old-time styles; Abigail Palmer brings a fresh and innovative approach to the harp, covering many different genres of music and is a dynamic and eclectic performer; and Patrick Egan, an Irishman whose singing and guitar playing has garnered him a WAMMIE® award for best Traditional/Irish musician from the Washington Area Music Association.
This concert will celebrate the new release: Cold Frosty Morn at West River on the Maggie's Music record label, which is known for its succession of holiday bestsellers including A Scottish Christmas and Ancient Noels.
Buy tickets for Celtic Quartet: Maggie Sansone, Andrea Hoag, Abigail Palmer & Patrick Egan at Cellar Stage