Longtime Michigan duo Mustard's Retreat will appear at the Cellar Stage in Hamilton on Friday, March 20, 2015.
Buy tickets for Mustard's Retreat at Cellar Stage
Friday, March 20th
MUSTARD'S RETREAT
Tickets $21.00 ~ Showtime 8:00 pm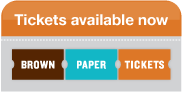 The oldest, and perhaps the most compelling, of all arts is the art of storytelling. Where we have been, where we are going how we came to be, where and why we are… the sharing of humor and wisdom. We have been telling and listening to stories since the dawn of time.
Mustard's Retreat has been delighting audiences by telling stories for 40 years — they are witty, insightful, fun, and profound, as well as accomplished songwriters and musicians (guitars, dulcimer, electric bass, mandolin, harmonica, pennywhistle). In addition to being raconteurs and storytellers, they will give you things to laugh about for days to come and remember for years. Tales of stupid frogs, wandering cadavers, haunted bridges and techo-nerds, memories of small towns and high school, first loves and last… and places we've been or maybe just dreamed of.
Everything the duo does on stage is aimed at pleasing, moving and engaging their audience. Whether singing their own gentle love songs and vivid ballads, telling tall tales or offering treasures from America's vast traditional song bag, a Mustard's Retreat show always feels like it's designed for the people who have come to see them that day. And leave it to these guys to pen a glowing ode to the coffeehouse volunteers whose enthusiasm keeps the folk embers glowing.
"I work with them several times a year and always wish it was more," said Canadian songwriter Garnet Rogers, among the most popular performers on the folk circuit. "The thing that always impresses me is the incredible openness they have with the audience. They stand up there and just radiate friendliness; the audience is included in the whole process, encouraged to sing along and talk back. I've learned a lot from them in that sense."
"They are so warm and friendly and giving on stage, completely in touch with the audience," said Tom Paxton… "there are no barriers at all, and you just love to watch that and be part of it. But the thing that strikes me about them from Jump Street — and that makes it all work so well — is that their time is so tight. Michael is such a wonderful, simple bass player; his time is just flawless. And that's why two guys can move you musically the way they do — they have a gorgeous sense of time and tempo, a real musicality to what they do."