OCEAN Celtic Quartet will present a special "Now Be Thankful" concert to celebrate the Fall on Friday, November 18, 2016 at Cellar Stage Baltimore in Hamilton.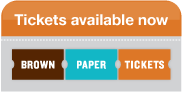 Friday, November 18th
OCEAN CELTIC QUARTET
Tickets $21.00 ~ Showtime 8:00 pm
ALL TICKET SALES FINAL, NO REFUNDS OR EXCHANGES
View Video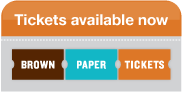 In this lead-up to Thanksgiving, OCEAN Celtic Quartet will present a special "Now Be Thankful" concert to celebrate the Fall. They'll play songs of the season, including Jennifer Cutting's own "Leaves of Autumn" and the Richard Thompson/Dave Swarbrick classic "Now Be Thankful." Bandleader Cutting says, "In Autumn, we celebrate the harvest, the brilliant colors of the fall foliage, and the cooler weather. As Autumn arrives and the days grow shorter, we begin the gradual process of turning inward…with the bittersweet knowledge that colder, darker days are on the way, and we must 'make hay while the sun shines.' We savor everything a little more intensely."
OCEAN Celtic Quartet (Jennifer Cutting on accordions & keyboard; Lisa Moscatiello on vocals, whistles & guitar; Andrew Dodds on fiddle, and Steve Winick on vocals and percussion) play music packed with pure pan-Celtic pizzazz, putting their unique spin on traditional songs and Cutting's original compositions, from soaring ballads and stirring sea chanteys to blazing fiddle and accordion tunes. OCEAN has played to sold-out and enthusiastic crowds at venues throughout the Mid-Atlantic and Northeast, including Strathmore Music Center, The Birchmere in Alexandria, Musikfest in Bethlehem, Pennsylvania, the Folk Project's Minstrel Concert Series in New Jersey, Mountain Stage in West Virginia, Old Songs in upstate New York, and Mystic Seaport's Sea Music Festival in Connecticut.
OCEAN is known for energizing audiences with jigs and reels, as well as for raising goosebumps with their soaring vocals and otherworldly airs. They perform originals contemplating the seasons of nature and human life, right alongside the oldest songs from British and Celtic tradition. Add a penchant for deep scholarship and a great sense of humor, and you have a band that will captivate all ages.
Jennifer Cutting, a protégée of A.L. Lloyd and a Library of Congress ethnomusicologist, is a pioneering bandleader who founded OCEAN, and before that, The New St. George (which also featured Lisa Moscatiello). At home in the studio as well as onstage, Cutting has written and produced songs for artists such as Maddy Prior and Annie Haslam. Lisa Moscatiello has a voice that Billboard described as "one of the most gorgeous vocal instruments in all of folk-tinged pop," and sang earlier in her career with bands such as Ceoltoiri and Whirligig. Stephen Winick, a Library of Congress folklorist, studied folklore with Kenny Goldstein and singing with Frank Harte. He has a PhD in Folklore from the University of Pennsylvania, and teaches at George Washington and George Mason universities. Champion Scottish fiddler Andrew Dodds teaches Celtic music at George Mason University. Together, they combine soaring vocals, award-winning original songs, rollicking tunes, and innovative arrangements of rare traditional repertoire uncovered by original archival research… a signature blend they call "Celtic Music for Ancient Moderns."
Buy tickets for OCEAN Celtic Quartet at Cellar Stage Baltimore