Pam Ortiz, formerly of the group Terra Nova, brings her band to the Cellar Stage on Friday, April 24, 2015.
Buy tickets for Pam Ortiz Band at the Cellar Stage
Friday, April 24th
PAM ORTIZ BAND
Tickets $21.00 ~ Showtime 8:00 pm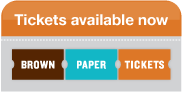 Pam Ortiz is that rare songwriter who can touch people where they feel deeply, where they laugh and where they cry. She did that for 10 years as lead vocalist and songwriter of the group TERRA NOVA in the '90s playing to packed coffee houses in the Baltimore/Washington area. Her songs were showcased in the three albums that the vocal group recorded. For 12 years she devoted herself to raising her children, family, and work. Now, with a slew of new songs, a new album, and the accompaniment of a few old and new friends, Pam's back with new songs, new stories… with her signature clear voice, turn of phrase and melody… songs that speak of who we are, what we've won and lost, how we love and live. She is accompanied by her husband Bob Ortiz on vocals, percussion and guitar, Ford Schumann on guitar, Nevin Dawson on viola and violin, and Philip Dutton on piano and keyboards.