The Paul McKenna Band, on tour from Scotland, visits Cellar Stage Baltimore on Friday, March 18. 2016.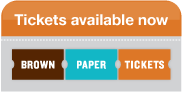 Friday, March 18th
THE PAUL McKENNA BAND
Tickets $21.00 ~ Showtime 8:00 pm
View Video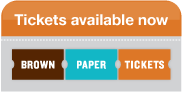 "The best folk band to have come out of Scotland in the last twenty years" ~ The New York Times
"A band with the potential to dominate the Scottish/Irish traditional scene for the next twenty years and be spoken about in the same breath as Boys Of The Lough." ~ Fatea Magazine
"The best band of their generation" ~ The Living Tradition
"Great songs, great muscianship and, best of all, great enthusiasm. This outfit really enjoy their music and it shows. Audiences give an ecstatic response wherever they play." ~ Edinburgh Folk Club
"A must see" ~ The Garden Sessions
Paul McKenna Widely tipped for future stardom, the young Glasgow singer, songwriter and guitarist Paul McKenna cites Paul Brady, Dick Gaughan and Led Zeppelin as equal influences on his potent original compositions. Paul currently fronts The Paul McKenna Band who continue to increase their reputation as one of the finest young song-based outfits on today's Scottish folk scene and have released three albums on Greentrax Records. Paul was named Scots Singer of the Year in 2012 at the Scots Trad Music Awards and The Paul McKenna Band have been nominated for Folk Band of the Year in 2011, 2012 and 2013. Paul has a busy year ahead with confirmed dates in America, Canada, Germany and the UK with dates in Australia and Denmark to be confirmed.
Shannon Quinn is a multi-instrumentalist, dancer and composer who has performed for a CBC live radio program "Canada Live" and "Atlantic Airwaves." She has also had the pleasure of performing with Cirque Du Soleil in Montreal, The Chieftains in both Halifax, and Charlottetown and at the beautiful Massey Hall in Toronto, with Juno-award winning group "Down with Webster". Shannon's musical style is highly influenced by that of her ancestors, originating from County Clare, Ireland. Inspired by a wide variety of genres and musicians, Shannon is extremely passionate about creating music, her debut album entitled "The Irwin Lake Sessions" is soon to be followed by a second album. She has composed music for a CBC documentary entitled "Unknown Child" and for works viewed in film festivals from Halifax to New York.
Sean Gray began his involvement in the folk and traditional music scene at the age of nine when he and his sister Robyn attended their first Folk Club. Throughout their teens they played at various folk clubs and festivals through out Scotland. His final year of secondary school was spent at the National Centre of Excellence in Traditional Music at Plockton High School in the western Highlands, where he studied flute with Dougie Pincock and guitar with Jack Evans. Sean has played alongside many major acts such as Dick Gaughan, Back of the Moon, Jim Malcolm, Andy Irvine, Shooglenifty, Grada, the Findlay MacDonals Band, the Peatbog Faeries and Lyra Celtica to name but a few.
Ewan Baird comes from a family long involved in the folk scene. He has only been playing bodhran for three years and in that time has developed a unique style of playing which is both impressive and the envy of many players. He also plays cajon and favors the DADGAD tuning for guitar and his style of playing adds to the unique sound of the Paul McKenna Band.
Buy tickets for The Paul McKenna Band at Cellar Stage Baltimore
[youtube=https://www.youtube.com/watch?v=L4cF1nxkxiA&rel=0] [youtube=https://www.youtube.com/watch?time_continue=170&v=UWNb8HFvK18&amprel=0]