Peter Yarrow of Peter, Paul & Mary will perform at Celalr Stage in Hamilton on Saturday, April 11, 2015. Note: This show was originally scheduled at Temple Emanuel in Reisterstown but had to be moved to Cellar Stage in Hamilton.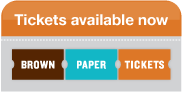 Saturday, April 11th
PETER YARROW
Tickets $36.00 ~ Showtime 8:00 pm
View Videos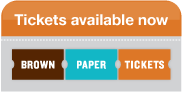 Peter Yarrow's talents as a creative artist — both with the legendary trio Peter, Paul & Mary and as a solo performer — are frequently directed at using music to convey a message of humanity and caring. His gift for songwriting has produced some of the most moving songs from Peter, Paul & Mary, including "Puff, the Magic Dragon," "Day is Done," "Light One Candle" and "The Great Mandala." As a member of the renowned musical trio, Yarrow has earned multiple gold and platinum albums, as well as numerous GRAMMYs.
Peter Yarrow was born in New York City. He graduated from New York City's High School of Music and Art, now called LaGuardia High School. His singing career began after he graduated from Cornell University, in 1959. Yarrow met Noel "Paul" Stookey and Mary Travers in New York City's Greenwich Village, center of the mid-20th century American folk music revival. By 1962, Warner Bros. Records released the trio's first album, the eponymous Peter, Paul & Mary. The album remained in the Top Ten for ten months, in the Top Twenty for two years and sold more than two million copies. The group toured extensively and recorded numerous albums, both live and in the studio.
In October 1969, Yarrow married Mary Beth McCarthy of Willmar, Minnesota. Paul wrote "The Wedding Song (There is Love)," as his gift for their wedding and first performed it at St. Mary's Church in Willmar. Peter has two adult children, Bethany & Christopher. In 2000, he founded Operation Respect. Over the years, many issues have moved Peter to commit his time and talent: equal rights, peace, the environment, gender equality, homelessness, hospice care, and education. All have utilized his skills as both a performer and an organizer. Peter Yarrow's life and work — culminating in the founding and leadership of Operation Respect with its "Don't Laugh At Me" initiative — is based on his passionate belief that music, with its power to build community and catalyze change, can be a particularly powerful organizing tool.
Buy tickets for Peter Yarrow at Cellar Stage
[youtube=https://www.youtube.com/watch?v=J0ImGSLkY1c#t=11&rel=0] [youtube=https://www.youtube.com/watch?v=Ep9A22FcP64&rel=0]