Priscilla Herdman, Anne Hills, and Cindy Mangsen perform a rare trio show at The Cellar Stage in Hamilton on Friday, November 20, 2015. They plan only a handful of shows on this, their final tour. We here at The Cellar Stage are proud to be sponsoring this one!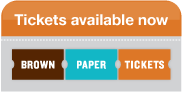 Friday, November 20th
HERDMAN HILLS MANGSEN
(Priscilla Herdman, Anne Hills & Cindy Mangsen,
formerly known as "Voices")
Tickets $26.00 ~ Showtime 8:00 pm
View Video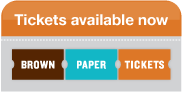 Herdman, Hills, Mangsen plan only a handful of shows on this, their final tour. We here at The Cellar Stage are proud to be sponsoring this one!
These three talented women, Anne Hills, Cindy Mangsen & Pricilla Herdman joined forces in 1987 while working on Priscilla's Darkness Into Light recording. The unique blend of their voices encouraged them toward additional collaboration on festival and concert hall stages. Enthusiastic responses from audiences around the country culminated in the recording of their first album Voices (1990, Flying Fish Records). Though the album met with critical acclaim, their busy solo careers made only occasional trio performances possible.
In 1996 the trio decided to create a more formal program that would allow them to tour for three weeks out of each year. Their second release, Voices of Winter, was recorded live during that tour and released the subsequent Fall (Gadfly Records). It instantly became a favorite seasonal recording of public radio stations across the country. Called a "genuine folk super-group" by The Boston Globe, separately and together they have garnered countless accolades and awards from radio, press and concert presenters both within and outside the folk community. Their musical alliance has served to bring their collective vocal talents to an even larger and more diverse audience.
Priscilla, Anne and Cindy bring intricate arrangements to newly found musical treasures with an art-song vocal styling that crosses the boundaries of folk and classical music. Their empathy in performance is near telepathic, and the magic of a Herdman, Hills, Mangsen show engages people of all ages and musical backgrounds. Priscilla, Anne and Cindy headed into the studio in August of 2000 to record their third collaborative effort. At the Turning of the Year includes old and new songs exploring the cycle of the seasons. The trio was honored to be included in a tribute album, Seeds: The Songs of Pete Seeger, volume 3 released by Appleseed Recordings in the fall of 2003. They recorded a version of Pete's song "River of My People" for the 2-CD set, which also includes songs and commentary by Pete himself, and versions of his songs sung by many of his friends, including Pat Humphries, Magpie, John McCutcheon, and Tom Paxton.
Herdman, Hills, Mangsen entrances audiences from fireside to concert hall with an evening of fresh enriching music, perfect for a season that asks us to listen to our ancestors, to our traditions, to our hearts and to each other.
Buy tickets for Priscilla Herdman, Anne Hills, Cindy Mangsen at The Cellar Stage