Three virtuoso instrumentalists appear at Cellar Stage on Friday. December 5, 2014: Robin Bullock, Ken Kolodner & Elke Baker.
Buy tickets for Robin Bullock, Ken Kolodner & Elke Baker at Cellar Stage
Friday, December 5th
ROBIN BULLOCK, KEN KOLODNER & ELKE BAKER
Tickets $25 ~ Showtime 8:00 pm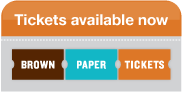 ROBIN BULLOCK is a prolific composer and multi-instrumentalist, whose virtuosity on guitar, cittern and mandolin blends the ancient melodies of the Celtic lands and their vigorous Appalachian descendants into one powerful musical vision. Originally rising to prominence as a founding member of the innovative acoustic world-music trio Helicon (winners of the Association for Independent Music's prestigious INDIE Award for Best Seasonal Recording), Robin's solo career has won him three Washington Area Music Association WAMMIE Awards, a Governor's Award from the Maryland State Arts Council, and a feature broadcast on National Public Radio's hugely popular Celtic music program "The Thistle and Shamrock." His recorded work includes seven critically acclaimed solo CDs and numerous collaborations, the most recent of which, Celtic Guitar Summit with California fingerstylist Steve Baughman, was honored by Acoustic Guitar Magazine with an "Editor's Pick" as one of the top CDs of 2003. "Uncanny ability to combine precision, virtuosity and soul . . . his reputation as one of the best folk instrumentalists in the business is well-deserved." ~ Sing Out!"A rare combination of technical virtuosity and emotional nuance . . . Robin Bullock has a deep appreciation of the power of music to touch people's hearts, and the skills to make that happen when he plays." ~ Dirty Linen.
KEN KOLODNER: "When Ken Kolodner plays the hammered dulcimer, something special happens; he makes it sing . . . inspiring . . . a tremendous musician . . . " —Irish Edition. As a major part of the rebirth of the hammered dulcimer in the US, Ken is recognized as "one of today's most accomplished, musical hammered dulcimer artists . . . A hammered dulcimer player of great taste and sophistication," ~Elderly. Viewed by many as one of the most influential player in the United States, Ken is widely known for an expressive and improvisational style and for creative ensembles. He has been described as "nothing short of astonishing" ~The Connection, "outstanding" ~The New York Times, "marvelous" ~The Washington Post, "virtuosic" ~Audio, "stunning in its musicality" ~Dulcimer Player News, and "not to be missed" ~USA TODAY. Folk Tales Magazine writes, "…without a doubt, Ken Kolodner is one of the hammered dulcimer's top exponents, playing with a dexterity which would stun many a would-be hammerer." His extensive repertoire ranges from traditional music of Ireland, Quebec and Appalachia to music from over 20 countries from around the world. With Helicon (with Chris Norman and Robin Bullock) and Greenfire (with Laura Risk) and in solo performance, with Baltimore as his home base, Ken has toured extensively throughout North America and Europe and has taught at countless festivals and music camps. Adding to his recognition as a hammered player, in more recent years, Ken has become very widely regarded as an accomplished Old-time fiddler. He has been featured in nationally broadcast concerts on NPR, All Things Considered, German National Radio, on the CBC, and on the Voice of America. His credits include 10 recordings with total sales over 100,000 copies, 5 instructional recordings for hammered dulcimer, one instructional recording for old time fiddle, three books, an Emmy-nominated CBS-TV Christmas special as featured soloist, a 1997 recording with sales of over 50,000 (Walking Stones) which also hit the top of the World Music charts and was a top seller for BMG in their Classical/World Music category, a 2000 recording with Helicon that won an "Indie" for Best Seasonal Recording and a 2005 recording on Maggie's Music called Journey to the Heartland.
ELKE BAKER, 1995 U.S. National Scottish Fiddle Champion, combines lyrical melodies with driving dance rhythms in her energetic fiddling. Elke plays Scottish, Celtic, and American fiddle music for concerts, festivals, dances, and parties across America and abroad . . . Elke Baker has played all over North America and as far-flung as Japan, West Africa, and Scotland, as well at The Birchmere and the Kennedy Center in her hometown of Washington, D.C. Elke is a faculty member at the Washington Conservatory of Music, where she teaches history and performance of Celtic music. She brings a scholar's depth of knowledge and an extremely engaging manner to her performances, as well as an intimate knowledge of just what makes people want to dance. Elke's CD, Caledonian Muse (with her Scottish band Terpsichore) features favorite dances married to beautifully crafted medleys to create a feast for the ears as well as the feet. Elke has released two concert recordings to an enthusiastic reception. The Washington Post praised Glenelg for "the rhythmic energy and deep emotions that Baker generates with her bow….Baker's fiddle nearly throws off sparks," while Celtic Beat called Over the Border"a CD of rare delight, precise technical skill, and fulness of soul," Over the Bordert was featured in the soundtrack of The Boyhood of John Muir, nationally broadcast on PBS television. Elke's first recording Terpsichore: Scottish Dance Music, with pianist Liz Donaldson, is a classic of the genre and is popular with dancers and listeners around the world.
Buy tickets for Robin Bullock, Ken Kolodner & Elke Baker at Cellar Stage
"The Golden Eagle/Memories of Father/Angus MacDonnel/McDonald's Reel"
[youtube=https://www.youtube.com/watch?v=XbEGj0rKKWQ&rel=0]