Singer/songwriter Ruut comes to the Cellar Stage on Friday, January 31st, 2014!
Friday, January 31st
RUUT
Tickets $16.00 ~ Showtime 8:00 pm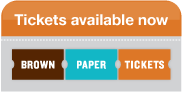 "Ruut's annual appearance results in a sold out audience, that's spellbound while her angel voice softly fills the lodge. In between songs she tells stories and laughs as if in the living room with best friends. We love Ruut." ~ Sam Castleman, ThorpeWood.
Ruut was Born in Finland, grew up living and traveling in Europe with her 3 sisters and missionary Mother, and moved to the States at age 16. She learned how to play the piano and started writing songs at 7 years old. Ruut sang in church until age 24, when she ventured out to find her own voice as a songwriter, working with producers and writers in New York, Nashville and Los Angeles. After releasing a handful of albums both independently and under major labels, Ruut returned to Baltimore in 2009 to become the mother of 2 children. Ruut's latest full-length independent album, "Glimpse," validates her ambition to be an appreciated local and global songwriter. "Ruut is my new favorite artist. Personal stories recounted through her poetic lyrics, beautiful voice and ability to play the piano, result in a musical magic that you'll want to share and hear over again!" ~ Gail Clapper, Big Brothers Big Sisters, MD.
Buy tickets for Ruut at Cellar Stage
Ruut "All Your Luck"
[youtube=http://www.youtube.com/watch?v=cNSHOcvxl8I&rel=0]