Due to snow the January 29th concert at Cellar Stage Baltimore featuring Seth Kibel & Music Pilgrim Trio has been rescheduled to Friday, February 19th. Tickets for January 29th will be honored on the new date.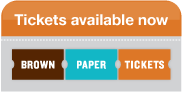 Friday, February 19th
Seth Kibel & Music Pilgrim Trio
Tickets $20.00 ~ Showtime 8:00 pm
View Videos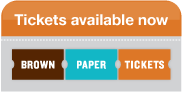 The members of Music Pilgrim Trio bring diverse musical perspectives to a collaboration that showcases their improvisational spirit and true virtuosity. The three musicians demonstrate their skill and passion for jazz, klezmer, Russian, classical and Latin-American music styles as they blend influences from around the world.
VLADIMIR FRIDMAN: There is nothing ordinary about Vladimir Fridman and his music. He was born and raised in Moscow, Russia, with music a major part of his life. In Moscow Vladimir received his education in music and engineering. Despite the promising career as a civil engineer, Vladimir decided to pursue his real passion — guitar.
Pretty soon he was well known by Moscow Theater and music buffs. He was active in some of the best Moscow theaters and in a Philharmonic, and appeared on Russian TV. As an active member of the eccentric show group Jazz Balalaika Vladimir toured Europe, the Middle East and Japan and released four albums, Under the burning sky of Argentina- tangos of Astor Piazzolla; In the mood- Favorite Classic, Jazz and Popular Russian Music; Liber Tango, Jazz for kids and their parents. Audiences in many countries enjoyed his scintillating concert performances (as soloist, accompanist, and in ensemble).
Since his arrival to the United States in 1998, Vladimir became widely known in the musical community of the Greater Washington area. He frequently performs solo and with leading musicians and as member of two wonderful bands Gypsy Strings and TransAtlantic Duo. The album Ole Guapa released with Gypsy Strings, won the WAMMIES Award, in 2001. His other exciting recordings include TransAtlantic Dreams with TransAtlantic Duo and solo album Russian Romances among others. On his new innovative solo album Klezmer Reflections, Vladimir blended together well-known instrumental Klezmer melodies, Jewish traditional songs and his original compositions. Vladimir is a gifted composer. Some of his original compositions are among the recordings you can hear on this web site.
Vladimir runs a very successful Guitar Studio. Many of his students received awards at the Maryland State Guitar Competition and at the Montgomery County Music Teachers Associations (MCMTA) Judged Recitals.
SETH KIBEL: Seth is the leader, clarinetist, and composer for The Alexandria Kleztet, a genre-bending klezmer band he founded in the Baltimore/Washington area. The band's four albums, Peace, Love and Coffee (2009), Close Enough for Klezmer (2005), Delusions of Klezmer (2002), and Y2Klezmer (1999) are all available nationwide. All four albums received the Washington Area Music Association's (WAMA) award for Best World Music Recording following their release. Additionally, Seth has been named "Best World Music Instrumentalist" by WAMA every year from 2003 through 2011. In 2005, 2007, 2008, and 2011 he was also named "Best Jazz Instrumentalist."
In addition to his activities with The Kleztet, Seth has fronted a variety of swing and jazz groups, including The Bay Jazz Project and jump blues/swing band The Natty Beaux. In 2002, he was commissioned to write, perform, and record an original score for Dreams in the Golden Country, an original theatrical production at the Kennedy Center in Washington, D.C. In January 2004, Seth released his first jazz CD, Nuts and Bolts. His second solo album, The Great Pretender, was a blues/jazz project released in July 2007 on the Azalea City Recordings record label. His third solo record, Phonin' It In with Seth Kibel and Bay Jazz Project, is a straight-ahead acoustic jazz record released on Azalea City Recordings in July 2011.
Seth has appeared with such notables as Sam Moore (Sam & Dave), Percy Sledge, Mitch Woods and the Rocket 88's, The Coasters, and Johnnie Johnson. He has performed at the Kennedy Center, the Carter Barron Amphitheatre, the Lowell Folk Festival in Lowell, Massachusetts, as well as on several European tours.
BOB ABBOTT: Bob Abbott graduated with honors from Salisbury State University where he earned his B.A. in music. Since moving to the Baltimore-Washington in 2000 he has actively been a freelance bass player, arranger, and composer. His performance experiences range from local community festivals to performing at national political and social events and international festivals.
Bob regularly performs with The Alexandria Kleztet, Bay Jazz Project, Susan Jones, Seth Kibel, Big Band Caliente, and Vladimir Fridman. He plays in various ensembles at the Kennedy Center Millennium Stage, the Corcoran Gallery of Art, Blues Alley, Rams Head on Stage, Fredrick Festival of the Arts, Merriweather Post Pavilion, the National Gallery of Art, First Night Alexandria, First Night Annapolis, Rehoboth Jazz Fest as well as several embassies and political functions in the Baltimore/Washington D.C. area. In 2011 he had the honor of traveling and performing in Croatia and was a guest musician and judge at the Zagreb Guitar Show and 2014 as a clinician and featured performer at the 2nd Annual River Jazz Festival in Croatia. Bob has had the privilege to perform with vocalist/historian, the late Ruby Glover, tenor sax legend Buck Hill, clinician and alto great Ron Kearns, and has recorded with NYC session player Jim Snidero. Bob is an endorsed artist for JanAid Basses, GuitarStrap.It, Acme Bass Speakers & Guardian Pro Cables.
Bob is just as home in the recording studio and has recorded with several bands and ensembles including Michael and the Little Professors, Bay Jazz Project, The Folk Heroes, Kindred Spirits, The Good News Sound, Sean Lane, Susan Jones and Seth Kibel, and independent film sound track recording for NYC composer Tim Starnes. In addition to Bob's career in performance he is a Middle School Choral Director for Anne Arundel County Public School. He has been a Guest Judge for Choral and Jazz events and has been a Guest Conductor and Clinician for music events in Maryland.
Buy tickets for Seth Kibel & Music Pilgrim Trio at Cellar Stage
[youtube=https://youtu.be/QCzCU_gcB-E&rel=0] [youtube=https://youtu.be/hQrdKhQDfM8&rel=0]