The nine-piece folk band Shenandoah Run will perform at the Cellar Stage in Hamilton on Friday, March 11, 2016.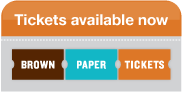 Friday, March 11th
SHENANDOAH RUN
Tickets $23.00 ~ Showtime 8:00 pm
View Videos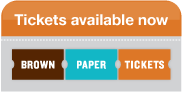 Shenandoah Run is a nine-member Americana folk band from the Washington, DC area. Formed in 2011, the band blends rootsy vintage, classic and contemporary folk music in a manner that appeals to a diverse audience.
They deliver the spirited sounds of American folk music, spicing them up with a little country/bluegrass and the occasional infusion of songs from other lands. Add some humor and they deliver a performance that invites the audience to participate. Their individual vocal and instrumental talent, as well as a strong desire to keep folk music alive and fresh, is key to the group's success.
The band released its first full-length CD, "Winter To Spring" in April 2013. From the esoteric to the toe-tappingly familiar, the CD features Shenandoah Run's multi-part vocal harmony and skillful instrumental backing that defines their instantly recognizable sound. "Winter To Spring" is a compilation of classic and new folk songs, including an original written by the band. The CD has been met with great interest and sales are doing well.
Every Shenandoah Run performance to date has either been a sell-out or played to a capacity audience. They have entertained audiences of all ages and have developed a fan base that is constantly growing.
Buy tickets for Shenandoah Run at the Cellar Stage