Come to Cellar Stage for a showcase of previously featured opening acts: Lynn Hollyfield, Midway Fair, Neptune's Car, and Jessica Smucker on Friday, January 24, 2014.
Friday, January 24th
Showcase of Previously Featured Opening Acts
LYNN HOLLYFIELD, MIDWAY FAIR,
NEPTUNE'S CAR, and JESSICA SMUCKER

Tickets $16.00 ~ Showtime 8:00 pm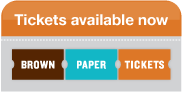 LYNN HOLLYFIELD: Blend a powerful singer, crisp acoustic guitar player and a heartfelt observer of the world and you will have singer-songwriter, Lynn Hollyfield layers, her latest solo recording, exploded on the folk scene in 2010, receiving air play and positive reviews-nationally and internationally-marking her as a rising star of contemporary folk music. Hailing from Staten Island, NY, Lynn picked up a guitar at age 10 and started playing, learning from great jazz artists like Ella Fitzgerald and contemporary influences like the Beatles, CSNY, Shawn Colvin and John Hiatt. She soon started writing her own songs infusing these sounds to find her own voice, mingling contemporary folk, pop, blues and jazz. The resulting blend has been called an "indie-folk-pop style which could have (her) opening up for 10,000 Maniacs or Cowboy Junkies." ~Leicaster Bangs, UK.
MIDWAY FAIR is Jen Parde, Jon Patton and Tim Taormino. Midway Fair's folk-rock sound and songwriting are a seamless synthesis of British and American traditional styles with indie rock. Artists like Dire Straits & Mark Knopfler, Richard Thompson, Tom Waits, and The Waterboys are big influences. Although many of our songs are crafted to be lighthearted and fun, we tackle serious subjects like war, poverty, and (of course) love with poetic grace and intelligence.
NEPTUNE'S CAR: Published poet turned singer/songwriter Holly Hanson (from Massachusetts) and guitarist/songwriter Steve Hayes (from New Hampshire), collectively known as Neptune's Car, blend their lyrical and musical sensibilities together on their debut album Strawberry Moon. The appeal of this album is ageless as both young and mature audiences will enjoy these carefully-crafted story songs. Strawberry Moon is an album full of literate songwriting and a stand-out debut by this new duo. Holly and Steve call themselves Neptune's Car after the title of a historical biography song that Holly wrote. Neptune's Car was a clipper ship. In 1856, nineteen-year-old Mary Patten navigated the ship around Cape Horn to complete her husband's voyage from New York to San Francisco after he became ill at sea. The recording of Strawberry Moon is the culmination of six years of songwriting. Many of the songs grew out of Holly's research as a teacher home schooling her two sons. "The Charm," for example, was formed out of a lesson about pirates and life at sea. As the collection of songs grew, Holly sought out the musical companionship of fellow guitarist Steve Hayes. Steve's guitar playing and harmony vocals add a lively acoustic layer to the songs.
JESSICA SMUCKER writes what could be considered "dark pop" songs: catchy melodies in minor keys, lyrics that masterfully infuse sad stories with tiny flecks of humor and hope. She performs in diverse configurations and contexts, but her songs have a consistent melodic edge. "Woven with a sort of defiant sadness, a square-jawed resilience" (Fly Magazine), her compositions often start down a familiar road but, through a series of subtle twists and curves, deliver the listener to an unexpected destination. Unflinching in her dealings with controversial themes – God, sex, social justice, and the movement of all three through an intimate personal narrative – Jessica delivers lyrics that will trip your mind. In the four years since she started working as a musician, Smucker has garnered numerous honors, including first place in the 2010 SolarFest songwriting contest (Tinmouth, VT) and 2nd place in the 2010 Susquehanna Music and Arts Festival songwriting contest (Havre de Grace, MD). She was a finalist in the 2010 Indiegrrl songwriting contest. Her poems and essays have been published in turnrow, The Spoon River Poetry Review, Potomac Review, The Dirty Goat, The Mennonite and A Cappella: Mennonite Voices in Poetry (Univ. of Iowa Press, 2003).
Buy tickets for Showcase: Lynn Hollyfield, Midway Fair, Neptune's Car & Jessica Smucker at Cellar Stage
[youtube=http://www.youtube.com/watch?v=-KSlScoK5oQ&rel=0] [youtube=http://www.youtube.com/watch?v=k3PAmwPXFxg&rel=0] [youtube=http://www.youtube.com/watch?v=dwfTpknZh9U&rel=0] [youtube=http://www.youtube.com/watch?v=1MpW1dNVxFk&rel=0]