Irish singer/songwriter Siobhan O'Brien will open for The Sherpas at Cellar Stage™ Timonium on Friday, April 5, 2019.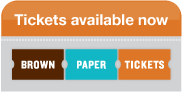 Friday, April 5th
THE SHERPAS
Opening: Siobhan O'Brien
Tickets $20.00 ~ Showtime 8:00 pm
Tickets are always available at the door.
ALL TICKET SALES FINAL, NO REFUNDS OR EXCHANGES
View Video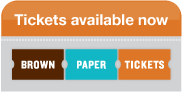 It is rare to find a group of established artists who are able to bring their individual muses together, creating a musical whole which surpasses the sum of its individual parts. The Sherpas have this ability, and the result is soul-stirring. Tom Prasada-Rao, Michael Lille, and Tom Kimmel first met in 1993, when all three were winners of the prestigious Kerrville New Folk competition; since that time they have toured together on both coasts and points between.
Close friends for years, often passing like ships in the night as they pursued solo careers, the band members have finally found common ground for long enough to record a stunning album. "Honor Among Thieves" is a soulful presentation, weaving a tapestry of their many facets through thirteen spiritual, political, romantic, groovy, compelling collaborative compositions. Unique.
Tom Kimmel's songs have been recorded by legendary artists from Joe Cocker to Linda Ronstadt. Tom Prasada-Rao's passion and soul have earned him numerous writing and performing awards, and Michael Lille's songwriting and lustrous guitar playing have earned him the respect and admiration of peers and fans across the country.
For more info visit the individuals' websites at tomkimmel.com, michaellille.com and tprworld.com.
Limerick native Siobhan O'Brien relocated to the DC metro area in spring 2017. Within six months she had secured an opening slot (for Nick Lowe) at the famed Birchmere Music Hall and been selected as a North East Regional Folk Alliance (NERFA) Folk-DJ Showcase Artist by DC radio icon Mary Cliff. Other career highlights for Siobhan include being invited onstage by Bob Dylan (after an impromptu street audition earlier that day), and performing as a guest vocalist for the Chieftains at Boston Symphony Hall. Siobhan's solo work incorporates traditions of American song including folk, blues, rock, and country, in addition to English, Scottish and Irish traditional music. Siobhan is a fourth generation musician and the niece of Brendan Bowyer (The Royal Show Band) as well as the great granddaughter of Albert Bowyer of the Bowyer Westwood Opera Company of Blackpool, England.
Buy tickets for The Sherpas at Cellar Stage™ Timonium
[youtube=https://www.youtube.com/watch?v=WtT0YiWT8ys&rel=0] [youtube=https://www.youtube.com/watch?v=tp8SjE0ehd8&rel=0] [youtube=https://www.youtube.com/watch?v=EGCaXSk36OU&rel=0]