Kipyn Martin, Ruut, and Victoria Vox perform at Cellar Stage in Hamilton on Friday, January 8, 2016.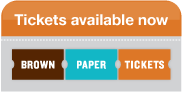 Friday, January 8th
Kipyn Martin, Ruut, Victoria Vox
Three singer/songwriters in the round
Tickets $20.00 ~ Showtime 8:00 pm
View Videos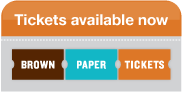 Kipyn Martin is an emerging Mid-Atlantic singer/songwriter whose roots sink into the banks of the Shenandoah River. Her voice is gathering a reputation in the region, hailed by listeners as "an instrument of unrefined purity" ~ Tony S.- Leicester Bangs and "the most pure voice I've ever heard" ~ Karin Fuller- The Charleston Gazette. In February 2013 Kipyn celebrated the release of her debut album, Undercover Muse offering an authentic representation of Kipyn's live performance. An honesty and vitality of voice make this woman a performing artist not to be missed. In addition to her songwriting and concerts Kipyn, along with Allison Shapira, presents a tribute show to Joni Mitchell & Joan Baez — The Joan & Joni Show.
"Ruut's annual appearance results in a sold out audience, that's spellbound while her angel voice softly fills the lodge. In between songs she tells stories and laughs as if in the living room with best friends. We love Ruut." ~ Sam Castleman, ThorpeWood. Ruut was born in Finland, grew up living and traveling in Europe with her three sisters and missionary mother, and moved to the States at age 16. She learned how to play the piano and started writing songs at seven years old. "Ruut is my new favorite artist. Personal stories recounted through her poetic lyrics, beautiful voice and ability to play the piano, result in a musical magic that you'll want to share and hear over again!" ~ Gail Clapper, Big Brothers Big Sisters, MD.
Victoria Vox is a glorified band-geek and award-winning songwriter, originally from Green Bay, WI. The ukulele-toting Vox has been touring the world since 2006 at ukulele festivals, folk clubs, and listening rooms. Not only is she a household name on the ukulele scene, she's becoming better known for her "mouth-trumpet" (as seen on the Jay Leno Show and in the Wall Street Journal), a jazz era vocal technique. She holds a degree in Songwriting from the Berklee College of Music, and although her music is eclectic, tapping into many styles: folk, soul, old-time, swing, pop-rock and chanson; jazz often comes to the forefront.
Buy tickets for Kipyn Martin, Ruut, Victoria Vox at Cellar Stage
[youtube=https://www.youtube.com/watch?v=6nelSU8INPM&=0] [youtube=https://www.youtube.com/watch?v=r-yOce-CnU8&rel=0] [youtube=https://www.youtube.com/watch?v=DI3Obir1HJU&rel=0]