The Kennedys return to Cellar Stage Baltimore on Friday, November 11, 2016.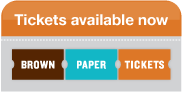 Friday, November 11th
THE KENNEDYS
Tickets $21.00 ~ Showtime 8:00 pm
ALL TICKET SALES FINAL, NO REFUNDS OR EXCHANGES
View Video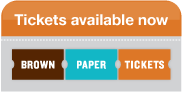 "Unafraid to mix philosophy, spirituality, love and artistry with a folk-rock back beat is what makes this duo a positive force on all things human." ~ Folk & Acoustic Music Exchange.
Inspiration is where you find it — and where it finds you. Open to every moment, the much-traveled married duo of Pete and Maura Kennedy have spun their personal experiences, musical influences and philosophical beliefs into many albums of winsome original songs, frequently seasoned with exquisitely-performed cover tunes, that blend acoustic-based folk, rock, country, pop and secular gospel into an inclusively delightful sound that's all their own. The Kennedys use their full palette of vocal and instrumental colors to bring their songs to glowing life. Maura's lead vocals range from comforting to yearning, from girlish to womanly, from exuberant to delicate, sometimes bolstered by her own sweet harmonies and those of Pete and sometimes several guests. As usual, multi-instrumentalist Pete provides a vibrant tapestry of chiming, jangling and twanging guitars, as well as mandolin, interwoven with Maura's sturdy acoustic rhythm guitar, harmonica and glockenspiel. The body of work The Kennedys have created since their 1994 wedding is a reflection of their musical and philosophical influences and experiences separately and as a couple. Their live show and CD's encompass their favorite musical styles while incorporating the naturalistic, transcendental and mythological teachings of Joseph Campbell, Eckhart Tolle, Walt Whitman, and various Eastern-oriented philosophers into their songs and lives. Their goal is to live in the moment, appreciating every second of sensation, which imbues their music with a constant sense of wonder and freshness. With the release of two solo CDs and one as The Kennedys added to their discography, Pete and Maura remain the Energizer bunnies of the folk/rock world.
Buy tickets for The Kennedys at Cellar Stage Baltimore