Two great singer-songwriters, Vance Gilbert and Joe Jencks, share the evening at Cellar Stage™ Timonium on Friday, October 9, 2020.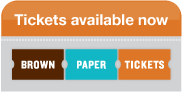 Vance Gilbert
Joe Jencks
Friday, October 9th
VANCE GILBERT and JOE JENCKS
Tickets $25.00 ~ Showtime 8:00 pm
Buy in advance! Remaining tickets will be available at the door.
ALL TICKET SALES FINAL, NO REFUNDS OR EXCHANGES
View Video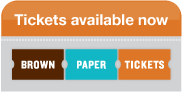 Vance Gilbert burst onto the singer/songwriter scene in the early 90's when buzz started spreading in the folk clubs of Boston about an ex-multicultural arts teacher who was knocking 'em dead at open mics.
Born and raised in the Philadelphia area, Vance started out hoping to be a jazz singer, and then discovered his affinity for the storytelling sensibilities of acoustic folk music. Once word got out about Gilbert's stage-owning singing and playing, Shawn Colvin invited him to be special guest on her Fat City Tour. Noted not only for being the ever consummate performer, Gilbert has recorded 12 albums, including 4 for Philo/Rounder Records and a duo album with friend Ellis Paul. Along with being opener of choice for artists as varied as Aretha Franklin, Arlo Guthrie, and Anita Baker, 2006 and 2007 found Gilbert opening 140+ shows for comedian George Carlin. Most recently he's the opener of choice for Paul Reiser and The Subdudes.
Considered by many to be an integral part of the national folk scene, Gilbert's approach to the acoustic singer songwriter idiom is significant. Gilbert's compositions, while frequently employing sophisticated melodies and harmonies that attest to his jazz roots, remain sublime attestations to the storyteller's craft. He even has a tune on a Grammy Nominated children's album. How rounded is that?
Joe Jencks is an international touring musician, award-winning songwriter, and celebrated vocalist known for his performances of musical beauty, social consciousness and spiritual exploration. A 20-year veteran of the international Folk circuit, Jencks has released 15 CDs in that time. Merging conservatory training with his Irish roots and working-class upbringing, Joe delivers engaged musical narratives filled with heart, soul, groove and grit. Blending well-crafted instrumentals and vivid songwriting, Jencks serves it all up with a lyric baritone voice that has the edgy richness of a good sea-salt caramel.
Joe's most recent solo CD — The Forgotten: Recovered Treasures From The Pen of Si Kahn — contains 14 previously unrecorded songs from American Folk legend, Si Kahn. Joe recorded the CD in Canada, with famed producer Ken Whiteley, and the collection of songs represents a return to Joe's more traditional Folk roots in both theme and musical styles. Celebrating the lost legends of hard working people from New England textile mills to Appalachian coal mining towns, from the Civil Rights movement to forgotten industrial towns in the Midwest. The Forgotten shines a welcome light on the lives of people whose experiences still need to be told and remembered.
Jencks' 2017 release — Poets, Philosophers, Workers, & Wanderers debuted as the #1 CD on the International Folk DJ Chart, also garnering recognition for #1 Song and #1 Artist. Additionally the recording spent eight weeks as the #1 CD on Sirius XM Radio's Americana Chart. With arrangements that blend sparse acoustic performances with Copeland-like orchestral tapestries, and encompass Celtic, Blues, and Traditional Folk styles, this CD reflects the depth of Joe's musical knowledge and diversity of influences. In addition, guest artists including: Ysaye Barnwell (Sweet Honey In The Rock), Cathy Fink, Harpeth Rising, Tret Fure, Reggie Harris, Edie Carey, Jon Carroll and many more. This long awaited collection of songs represents Joe's finest work to date, both as a vocalist and as a songwriter.
Having penned several #1 Folksongs including the ever-relevant "Lady of The Harbor," Jencks has become a fan favorite throughout North America. Co-founder and a vocal arranger for the harmony trio Brother Sun, Joe is also in demand as an arranger with over 30 appearances as a guest vocalist on various studio recordings.
From coffeehouses to Carnegie Hall, Jencks has made a mark on the American music scene, singing and telling stories that educate, illuminate, and uplift.
Buy tickets for Vance Gilbert & Joe Jencks at Cellar Stage™ Timonium
[youtube=https://www.youtube.com/watch?v=OAosaoeDWUw&rel=0] [youtube=https://www.youtube.com/watch?v=oiV_oA5Rodc&rel=0]