Victoria Vox will open for Cheryl Wheeler at Cellar Stage Columbia on Saturday, March 12, 2016.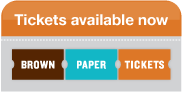 Saturday, March 12th
CHERYL WHEELER
Opening: Victoria Vox
Tickets $30.00 ~ Showtime 7:30 pm
View Video
Victoria Vox is a glorified band-geek and award-winning songwriter, originally from Green Bay, WI. The ukulele-toting Vox has been touring the world since 2006 at ukulele festivals, folk clubs, and listening rooms. Not only is she a household name on the ukulele scene, she's becoming better known for her "mouth-trumpet" (as seen on the Jay Leno Show and in the Wall Street Journal), a jazz era vocal technique. She holds a degree in Songwriting from the Berklee College of Music, and although her music is eclectic, tapping into many styles: folk, soul, old-time, swing, pop-rock and chanson; jazz often comes to the forefront.
Buy tickets for Cheryl Wheeler at Cellar Stage Columbia