Shows: Uptown Concerts at Kelsey's
Shows are in the Banquet Room.
All audience members must be fully vaccinated — Proof is required. For everyone's safety, we suggest that you wear a mask, except when eating.
Thursday, August 19th
SETH GLIER
Tickets $25.00 ~ Showtime 7:30 pm
Tickets available for 6:00, 6:30, and 7:00 dinner times.
Limited capacity, fewer than 60 seats available.
Buy in advance! Remaining tickets will be available at the door if not sold out.
ALL TICKET SALES FINAL, NO REFUNDS OR EXCHANGES
All audience members must be fully vaccinated.
For everyone's safety, we suggest that you wear a mask, except when eating.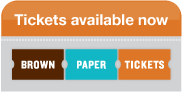 Seth Glier's new album The Coronation is an invitation to forge a new, more beautiful world out of the current chaos. "For most of my adult life, I've held the belief that humanity is right around the corner from something transformative," Seth explains. "If we could only see that our separateness is an illusion, then a future of global cooperation and interdependence would be undeniable. As the coronavirus locked down the world, I watched this long-held belief inside of me becoming a reality right before my eyes. The dolphins returned to the Venice canals, and millions of children saw the stars for the first time. I wanted this album to feel like a roadmap towards reunion in a reconnected and repairing world."
Glier's sixth album on MPress Records, The Coronation is a beautiful and powerful collection that explores an expansive range of musical styles and topics from the personal to the political. A Grammy®-nominated singer-songwriter, producer, and multi-instrumentalist from Western Massachusetts, Glier has also won five Independent Music Awards. NPR describes his voice as "otherworldly" while praising him as "an engaging performer and storyteller." His critically acclaimed, emotionally dense catalog of work often draws upon traditional roots music, experimental instrumentation, and moody atmospheres that result in soulfully intelligent stories that can alternately fight the power and break your heart.
After touring 250 dates a year for half his life, not being on the road in 2020 allowed Glier to write from a place of stillness. "If It Wasn't For You" was inspired by Nobel Peace Prize winner Malala Yousafzai, and echoes the young activist's own concepts about the transformative power of turning one's trauma into gratitude and awareness. "Stages" came from the realization that the ups and downs of ever-changing relationships happen in increments, and that change is a natural part of life. "'Til Further Notice" was inspired by the passing of John Prine amidst the uncertainty of lockdown. Learning to understand mistreatment by defining it in words that harness raw feelings is the topic of "A Gift." The loss of innocence portrayed in "Another Day In America"is grounded in a plea for gun control, and "Poison In The Roots"(featuring Everett Bradley) speaks to the deep systemic inequality in American society. "I didn't write Poison In The Roots as a duet, but when Everett Bradley sent me a work-tape with him singing the first verse I heard new possibilities everywhere," Seth recalls. "We were trying to stitch our worlds together."
The Coronation's credits reflect the spirit of interconnectedness explored in the album's lyrics. "I knew at the onset that I wanted to work with many different people and producers on this record but I don't think I knew why until after finishing it," Seth explains. "Being in collaboration is a constant reminder that our actions have profound effects on the subsequent actions of others and how powerful it is to be united in common cause." While The Coronation has multiple producers alongside Glier himself — longtime collaborator Ryan Hommel (Amos Lee, Heather Maloney), Bill Lefler (Ingrid Michaelson, Dashboard Confessional), and Alex Wong (Delta Rae, The Paper Raincoat) — the record has a cohesive, mostly synth-driven sound. Guest artists include vocalists Everett Bradley (Bruce Springsteen, Hall & Oates) and rising star Raye Zaragoza, and cellist Dave Eggar (Coldplay, Evanescence). "I think collaboration might be what makes 'The Coronation' a cohesive album," Glier says. "It's wildly diverse from song to song, and the making of it began to mirror a new world I wanted to live in."
Glier will share songs from The Coronation on the road later this year while continuing to connect with audiences using his eclectic, often humorous, and always insightful artistry. Summing up the project, Glier says, "'The Coronation' marks the emergence of our collective unconscious into consciousness and the transcendence of compulsion into choice. I look at the last year of lockdown as sort of like an extended rehab healing us from the story of separation and offering us the courage to forge a new crown and become the rulers of that which had ruled us."
ABOUT SETH GLIER
The Coronation is Grammy® Nominee Seth Glier's 6th album on MPress Records, following Birds (2017), If I Could Change One Thing (2015), Things I Should Let You Know (2013), The Next Right Thing (2011), and The Trouble With People (2009). An acclaimed singer, songwriter, producer, and multi-instrumentalist, he is the winner of five Independent Music Awards. His music has taken him around the world, including to China where he participated in a U.S. State Department-sponsored cultural diplomacy tour as international ambassador. He has shared stages with a diverse list of artists including Ani DiFranco, James Taylor, Lisa Marie Presley, Martin Sexton, Ronnie Spector, Marc Cohn and more, and recorded a duet with American Idol alum Crystal Bowersox. A tireless activist, Seth has worked with The Parkland Project, ChildFund International, Rock The Vote, and has also been a TEDx Speaker. For more information, visit sethglier.com.
Buy tickets for Uptown Concerts presents Seth Glier
Thursday, September 9th
Irish Traditional Music With
BILLY McCOMISKEY, LAURA BYRNE & DAVID McKINDLEY-WARD
Tickets $25.00 ONSALE SOON! ~ Showtime 7:30 pm
Tickets available for 6:00, 6:30, and 7:00 dinner times.
Limited capacity, fewer than 60 seats available.
Buy in advance! Remaining tickets will be available at the door if not sold out.
ALL TICKET SALES FINAL, NO REFUNDS OR EXCHANGES
All audience members must be fully vaccinated.
For everyone's safety, we suggest that you wear a mask, except when eating.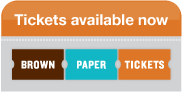 Billy McComiskey is one of only two American born musicians to win the senior All Ireland Championship. He is a master of the East Galway accordion style that characterizes the playing of so many of New York's best accordionists. Billy is credited along with Brendan Mulvihill and Andy O'Brien for bringing Irish traditional music to the Maryland/Virginia area by way of their trio The Irish Tradition. Regarded as one of the world's greatest button accordion players, he also recorded and toured with fiddler Liz Carroll and guitarist Daithi Sproule in their group Trian. He has continued playing over the years with many of New York's finest Irish musicians, including, Peter McKiernan, Pat Keogh, Brian Conway, Jack and Fr. Charlie Coen, Patty Furlong, Mick Moloney, Felix and Brendan Dolan, Mike and Mary Rafferty, Joe and Joanie Madden, Mike Flynn, Mike McHale, Michael and Bernadette Fee, Johnny Leonard, John Nolan, Willie Kelly, Jimmy Kelly, Jerry O'Sullivan, John Fitzpatrick, Martin Mulhaire, Pat Murray, Noel Higgins, Mary Coogan, Dennis Galvin, Don Meade, Tony DeMarco, Linda Hickman, and many others.
Laura Byrne's flute playing has been described as "effortless, powerful and engaging." Highly regarded on both sides of the Atlantic for her mastery of the Irish traditional flute and whistle. Laura Bryne is based in Baltimore, Maryland and recently won a Maryland State Arts Council award for solo performance. She has performed throughout North America and in Ireland and released her second solo recording, Lucky Day, in July 2010. A sought-after teacher, Laura has taught at the Catskills Irish Arts Week in East Durham, NY, and at workshops across the U.S. Laura has committed herself to the playing of the older generation of flute players through countless trips to Ireland and from close study of the emigrees to the United States. Her mentors and influences are many and include East Galway flute player Mike Rafferty, Sligo/Roscommon style flute player, Catherine McEvoy, Matt Molloy of Chieftains fame, and East Galway style button accordionist Billy McComiskey. Through her direct study of this unbroken musical lineage and because of her devotion to the teaching and promulgation of all aspects of Irish musical culture, Laura is a well-known mainstay in Maryland's vibrant Irish music scene.
David McKindley-Ward has been involved in the Baltimore/DC area Irish music scene for the past six years, cutting his teeth in sessions, and earning his stripes with his banjo/guitar/bouzouki playing, as well as making a name for himself as one of the areas top singers. Drawing on his deep repertoire of traditional Irish, Scottish, and English folk ballads, he explores the old classics with a fresh new take, as well as pulling out some, often nautically themed, deeper cuts.
Buy tickets for Irish music with Billy McComiskey, Laura Byrne & David McKindley-Ward
Thursday, October 21st
ELLIS PAUL
Tickets $25.00 ~ Showtime 7:30 pm
Tickets available for 6:00, 6:30, and 7:00 dinner times.
Limited capacity, fewer than 60 seats available.
Buy in advance! Remaining tickets will be available at the door if not sold out.
ALL TICKET SALES FINAL, NO REFUNDS OR EXCHANGES
All audience members must be fully vaccinated.
For everyone's safety, we suggest that you wear a mask, except when eating.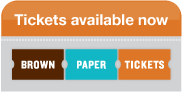 A troubadour, a singer/songwriter, a folky, and a storyteller — all are fair labels for this artist, but they do not quite suffice. However, the tattoo of Woody Guthrie worn proudly on his arm is a good starting place from which to grasp Ellis Paul, for it is from the Woody Guthrie tradition that he hails, and Maine as well. Joni Mitchell, Bob Dylan, and James Taylor are also listed among his influences, and their spirits seem to occasionally grace his work. With an acoustic guitar in hand, he weaves intimate, provocative, and romantic tales of lives that were obviously witnessed by a most-talented voyeur.
Based in Massachusetts, Paul has been called the quintessential Boston songwriter more than a few times and has garnered the recognition and awards to back up that claim, including a shelf full of Boston Music Awards. Since coming onto the scene in 1993 with his independent debut, Say Something, Paul hasn't slowed or weakened as a performer or a writer. Spending two-thirds of most years on the road has helped him perfect both crafts, with a lot of practice on-stage and a lot of people whose stories he retells in song. In fact, his 1994 album Stories proved enchanting enough to secure him a deal with Rounder Records and a national following of dedicated fans.
Over the years and albums, his songs have gotten more personal. He purposely turned the looking glass onto his own life for 1998's aptly titled Translucent Soul as he publicly worked through the pain of his divorce. Following hot on the heels of 1999's double-CD Live, the new millennium saw Paul's song "The World Ain't Slowing Down" featured in Me, Myself and Irene starring Jim Carrey.
His eighth studio release, a collection of previously unreleased tracks called Sweet Mistakes, arrived in 2001, followed by Speed of Trees (2002), a two-disc career retrospective (2006), a children's record inspired by the birth of his second daughter called The Dragonfly Races (2008), and, finally, an all-new studio album, The Day After Everything Changed, in January 2010. In 2012, Paul released his second children's record, The Hero in You, which featured songs about Benjamin Franklin, Georgia O' Keefe, Rosa Parks, and Thomas Edison, and other notable Americans that Paul deemed heroic.
Chasing Beauty was released in 2014 and his 20th studio album, The Storyteller's Suitcase, in 2019.
— Kelly McCartney for AllMusic
Buy tickets for Uptown Concerts presents Ellis Paul