Lucy Kaplansky has a new video for "This Morning I Am Born Again," one of the Americana favorites from her latest Billboard-charting album Reunion. With lyrics by Woody Guthrie and music by Slaid Cleaves, the song and video highlight the importance of being rooted to this world and the work that needs to be done here. The video was directed by Lucy's husband/filmmaker Rick Litvin.
Lucy Kaplansky will be performing at Cellar Stage on Friday, May 10, 2013.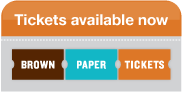 Tickets are also available 24/7 by phone from Brown Paper Tickets 1-800-838-3006. Use Visa, MasterCard, Discover, or American Express.
[youtube=http://www.youtube.com/watch?v=EKz0ECLaIRs&rel=0]