Just announced: Kipyn Martin opens for John Gorka on Juyl 26, 2014 at Northminster Presbyterian Church in Reisterstown, MD. Concert information: 410-922-5210
Buy tickets for John Gorka with Kipyn Martin at Northminster Presbyterian Church
Saturday, July 26th
JOHN GORKA
CD Release Concert
Opening: KIPYN MARTIN
Tickets $25.00 ~ Showtime 8:00 pm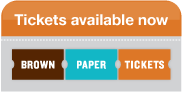 John Gorka is an honored icon of folk tradition. Energetic acoustic music that is not a trend, not a fad, but an expression of everyday life, is his trademark. John's rich baritone voice and unique songcraft weave a magical spell that can only be described as 'Gorka.'
"He weaves wry, slice of life observations…" ~ Associated Press.
Rising from a milieu of lovelorn singer/songwriters, John Gorka illuminates instead with his trademark wordplay, twisting, tuning and typing words and phrases in the way a balloon artist creates complex creatures from simple balloons. Few contemporary songwriters coax language as deftly as Gorka. For over two decades, Gorka's keen ear has picked up the stories of those along his path, folding them into poetry and song. His keen perceptiveness inspires people from all over the world to share their stories. By involving those tales in his music, he escapes the trap of introspection that hobbles less gifted singer/songwriters. John Gorka flies below the pop culture radar with an almost cult-like following that never fails to fill concerts. Speak with any of his fans and one instantly feel's their enthusiasm and genuine affection. His shy, almost self-effacing stage presence rightfully focuses attention on the songs. John's versatility on guitar and piano keeps his sets musically interesting, while his rich baritone effortlessly executes his bidding. And he's never short of the sly comment or clever joke that invariably ignites his audience.
"The preeminent male singer-songwriter of the New Folk Movement." ~ Rolling Stone.
Red House Records is proud to announce the release of the new studio album by John Gorka, "Bright Side of Down." The first release in over four years from the acclaimed songwriter widely regarded as "one of contemporary folk music's leading talents" (Vintage Guitar), the album's 12 songs are beautifully produced and sequenced from beginning to end. With guest vocal appearances by Red House labelmates Lucy Kaplansky, Eliza Gilkyson, Claudia Schmidt and Michael Johnson, the collection resonates with the classic, "Gorka-esque" sound and lyrical insight that's earned him generations of devoted fans and a career that's found him gracing the stages of 'PBS' Austin City Limits, NPR's Mountain Stage and venues worldwide.
Kipyn Martin is an emerging Mid-Atlantic singer/songwriter whose roots sink into the banks of the Shenandoah River. Her voice is gathering a reputation in the region, hailed by listeners as "an instrument of unrefined purity" ~ Tony S.- Leicester Bangs and "the most pure voice I've ever heard" ~ Karin Fuller- The Charleston Gazette. In February 2013 Kipyn celebrated the release of her debut album, Undercover Muse offering an authentic representation of Kipyns live performance. Placing in the New Song Academy Songwriting Competition inspired Kipyn to pursue a Master of Music degree which she attained from Shenandoah Conservatory in 2012. Most recently her song, "Nightbird" earned a gold medal, as well as the Director's Choice Award, in the 2013 Mid-Atlantic Songwriting Contest. She also received international distinction in the 2013 UK Song Contest when "I Believe in You" from Undercover Muse earned a semi-finalist rating. An honesty and vitality of voice make this woman a performing artist not to be missed.
Buy tickets for John Gorka at Northminster Presbyterian Church
[youtube=http://www.youtube.com/watch?v=WVgysmtC1cc#t=54&rel=0] [youtube=https://www.youtube.com/watch?v=EFhKLJ9eJhs&rel=0] [youtube=https://www.youtube.com/watch?v=qy-9qndFgPU&rel=0]